Tents (2)
Our spacious, stand-alone tents are immersed within a lush forest – connecting you to nature while cocooning you in modern comfort. Indoors and outdoors blend seamlessly, with an open-air living room and separate bedroom flowing to an expansive deck and private plunge pool.
By Design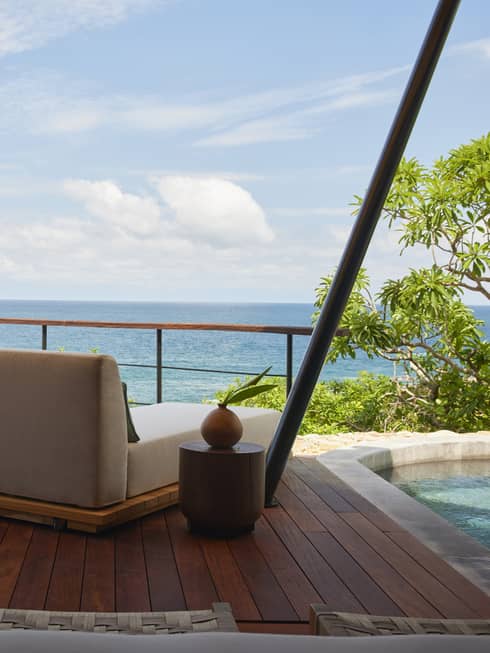 STUNNING SPACES, OPEN TO FOREST AND OCEAN
At Naviva, we're challenging the norms of resort design and luxury experiences. We're removing formality and amplifying community, blurring traditional lines and pushing conventional boundaries. With only 15 tents, Naviva is ultra-intimate in scale, allowing us to make your experience truly individual. Each of our one-bedroom tents is positioned for privacy within the forest, offering views of lush greenery with glimpses of the ocean. Indoor and outdoor living spaces blend seamlessly, creating a constant immersion in nature. Décor combines chic contemporary style with a Mexican sense of place, including one-of-a-kind local art.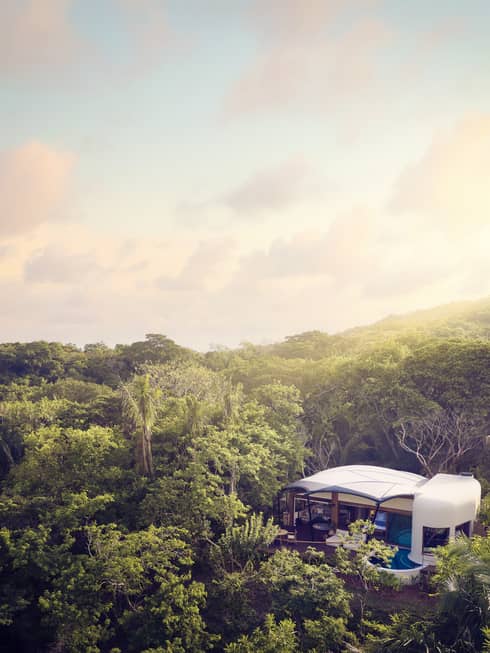 OUR INTRINSIC BOND WITH NATURE
Naviva is inspired by biophilic design, an architectural approach that connects people to nature – with no compromise on modern comforts. In the unique design of our luxury tents, there is intentional thought in every detail. Experience direct contact with nature in open-air spaces that allow you to feel the sun and smell the ocean breeze, along with indirect contact with nature, where textures and fabrics mimic natural patterns. The design of the space engages humans' natural desire to seek prospect, refuge, mystery and thrill. The result is a personal living space that provides a deep connection between humans and nature, offering an immersive, inspirational and transformational experience.