Services & Amenities
Fitness Facilities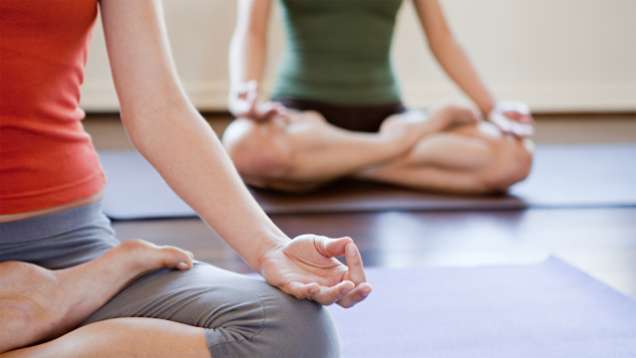 | | |
| --- | --- |
| 50,000 | sq. ft. (4,645 m2) Facility |
| 25 | Treadmills |
| 20 | Elliptical trainers |
| 16 | Climbers |
| 13 | Recumbent bikes |
Stay on top of your fitness regimen with free access to one of Miami's top gyms, Equinox, located on the fourth floor of the Hotel. Behold glamorous views of the city from your choice of state-of-the-art cardiovascular equipment, which also come equipped with personal TVs.
There are also more than 100 fitness classes offered each week, from spinning to yoga to studio exercise.
The facility includes a reception area and private locker rooms. The fitness centre also offers complimentary water and towel service.
For complete and independent access to the facility, guests must be 16 years of age or older. Minors 14 and 15 years of age must be accompanied by a parent or guardian at all times, or in the presence of an Equinox personal trainer.
Hours
| | |
| --- | --- |
| Monday to Thursday | 5:00 am – 11:00 pm |
| Friday | 5:00 am – 10:00 pm |
| Saturday and Sunday | 7:00 am – 8:00 pm |
Facility details
| | |
| --- | --- |
| Facility size (sq.ft.) | 50,000 |
| Facility size (m2) | 4,645 |
| Whirlpool | |
| Sauna | |
| Steam room | |
| Weight training | |
| Studio classes | |
| Certified trainers | |
Cardiovascular equipment and strength machines
| Type | Brand | Quantity |
| --- | --- | --- |
| Treadmills | LifeFitness | 25 |
| Climbers | Stairmaster and Stepmill | 16 |
| Elliptical trainers | Precor | 20 |
| Recumbent bikes | Life Fitness and Cross Conditioning | 13 |
| Upright bikes | Life Fitness | 6 |
| Versa climbers | Heart Rate | 1 |
| Upper body | SciFit | 1 |