Wintry weather hits the reset button for nature and for us. The sight of snow blanketing the landscape wipes our mental slate clean and inspires feelings of peace and stillness. That's what makes snow-covered places special. Visiting wintry destinations – especially during festive season, when everything sparkles just a bit brighter and time spent with friends and loved ones feels just a bit more momentous – we can marvel at nature's beauty while bonding with family and challenging ourselves with new adventures. No matter what season it is back home, Four Seasons can help you experience the full glory of winter.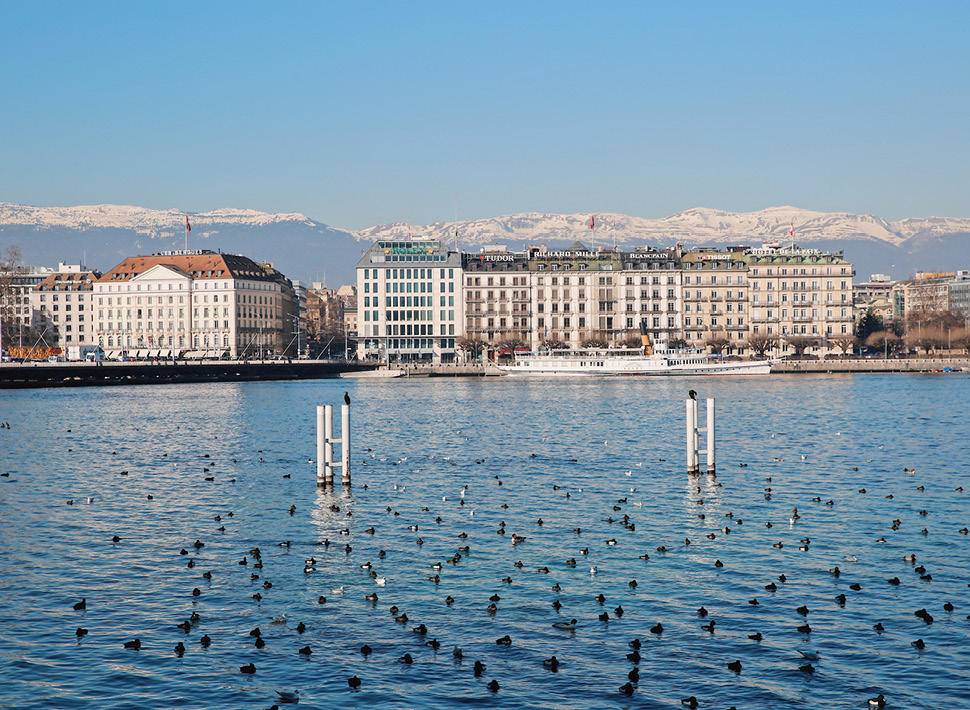 It's soothing to watch snowflakes through the windowpane, but winter reserves its true majesty for those willing to venture out into it. Join Four Seasons Hotel des Bergues Geneva on a private helicopter tour around snow-blanketed Mont Blanc, the Alps' crowning peak at 4,810 metres (15,781 feet). "You'll feel tiny," promises Assistant Chef Concierge Benjamin Gartner. "And you'll see a great overview of the Alps, a huge chain of white mountains that seems to go on forever." Guests sometimes land on the peak's shoulder, where a winter wonderland—from the Alps to Lake Geneva—unfolds at their feet.
Geneva's lake is indeed a beauty in winter. When la bise noire blows, residents turn up their collars and marvel at the ice sculptures created by this humid wind. On calm days, anglers like to try their hand at fishing on the lake. In winter, with one-tenth of the usual boat traffic, fish stay closer to the surface. That means it's the ideal time to catch perch and other prizes, which Four Seasons chefs can clean and transform into delectable dishes.
Explore the beauty of Geneva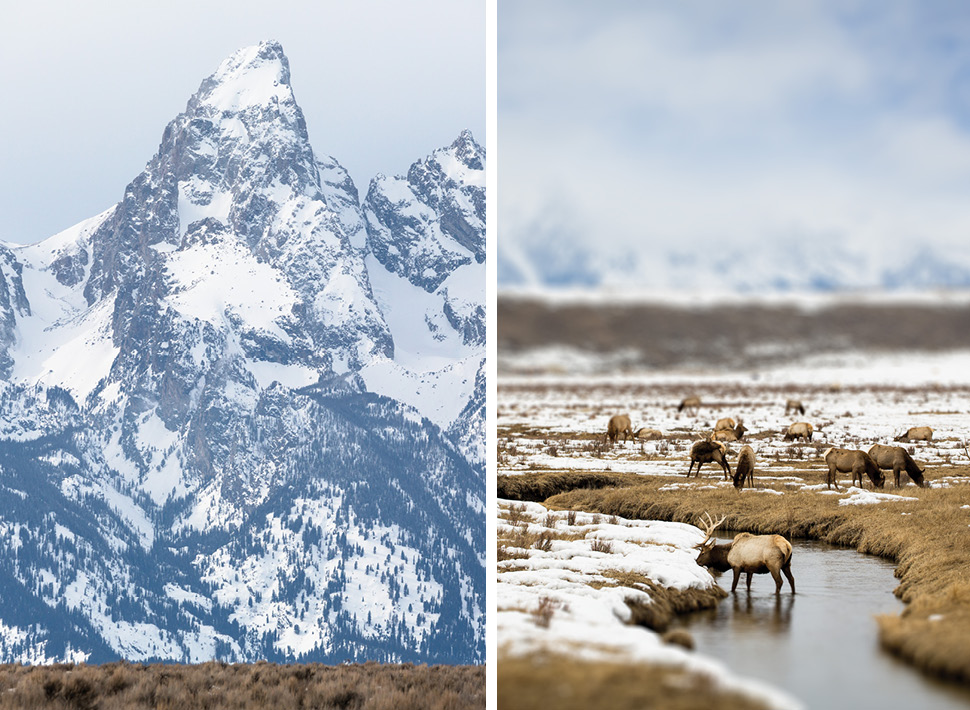 At Four Seasons Resort and Residences Jackson Hole, guests watch wildlife with cameras in hand. Led by Jason Williams and his team of guides with Jackson Hole Wildlife Safaris, you can spot elk, wolves, bighorn sheep and moose. At the National Elk Refuge, the winter home of 11,000 elk, visitors in horse-drawn sleighs glide within 6 metres (20 feet) of the herds. After a day with wildlife, follow Resort Astronomer Ryan Hennessy back outside to stargaze. His telescope offers an awe-inspiring perspective on winter's silent nights.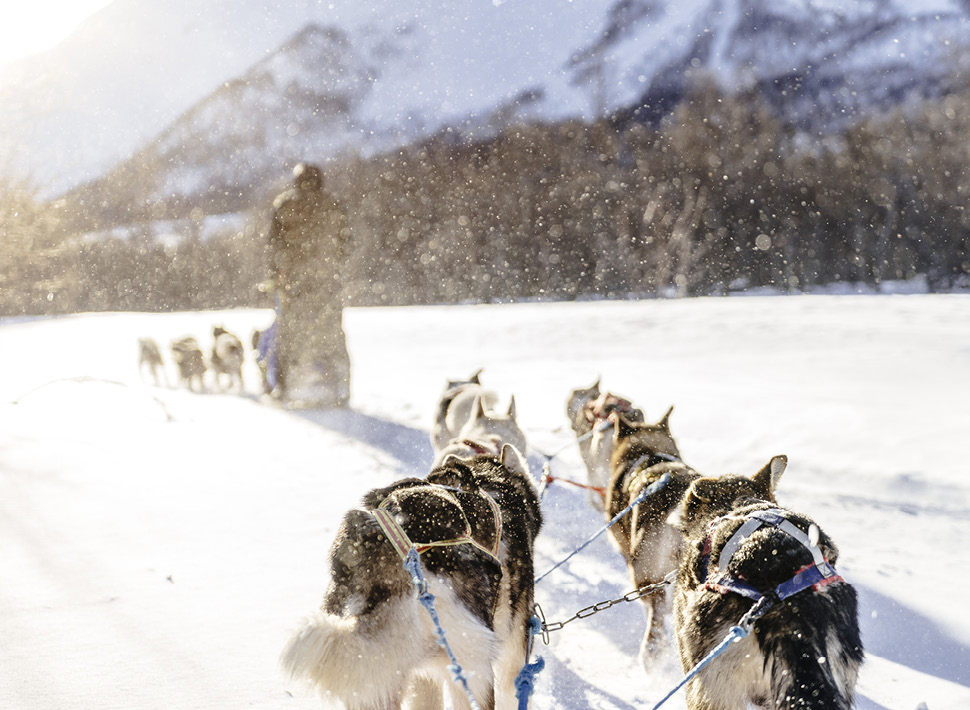 Every child loves to hide out in a "fort." Four Seasons Resort and Residences Jackson Hole caters to kids' cocooning instincts with a full-size igloo built just for them. Children can't resist burrowing inside to hang out on chairs made of snow. When it's time for a snack, kids (and adults) are invited to an outdoor firepit, perfect for roasting marshmallows and stacking up s'mores.   
Find fun for all ages in Vail
Kids of all ages enjoy strapping on snowshoes and striding into the mountain wilderness around Four Seasons Resort and Residences Vail or Four Seasons Resort and Residences Whistler. A snowshoe adventure keeps everyone active and encourages up-close exploration. Another unforgettable way to get outside and play? Both resorts take families on dogsledding tours. Courtesy of an energetic team of well-cared-for huskies, you'll be lulled by the sled's gentle rocking while you soak in the surrounding silence. Whistler tours explore the pristine Soo Valley, and Vail excursions follow private trails through aspen and pine trees. The dogs find their bliss, too: Going for a daily run is exactly what these athletic pups crave.
Plan your adventure in Whistler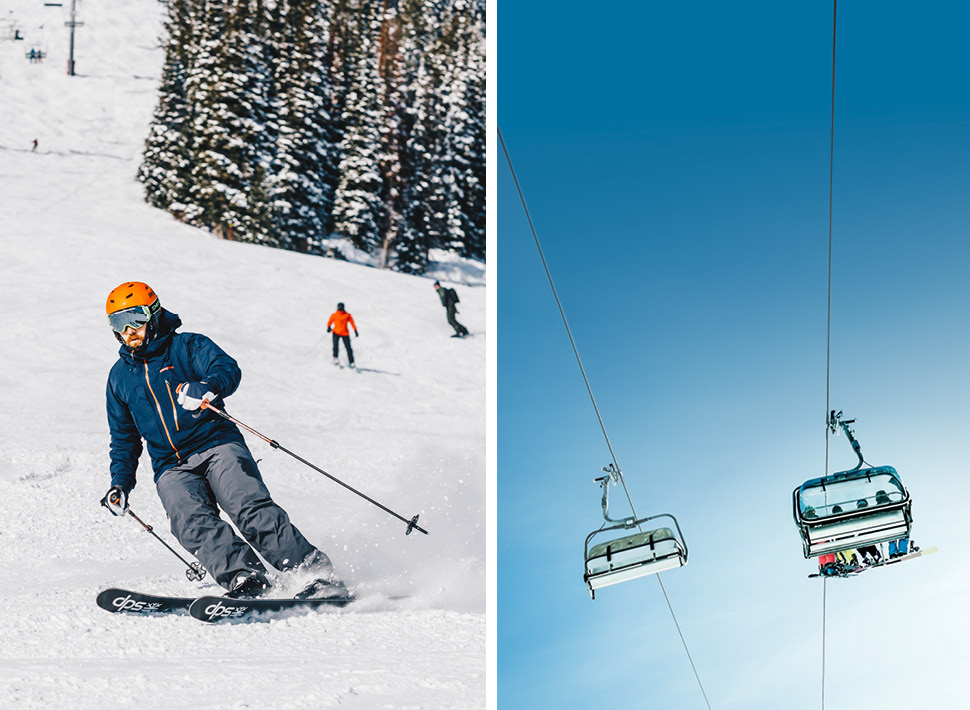 Traditional winter sports reign at Four Seasons in Vail, Whistler, Jackson Hole and Geneva, all located at or near major ski resorts. And each destination is continually working to add more memorable ways to savour the slopes in Four Seasons style.
At Four Seasons Resort and Residences Whistler, skiers and boarders refuel with slopeside gourmet meals, delivered to any on-mountain location they choose. Four Seasons Resort and Residences Vail lures adventurers with back-country skiing and snowboarding at Vail Pass: Hike to open bowls, low-angle glades and steeps that receive 400 inches of snowfall annually. Four Seasons Resort and Residences Whistler eases the commute with helicopter rides to a back-country base camp equipped with snowmobiles, snowbikes, skis and snowboards.
Don't forget that prime ski opportunities exist beyond the best-known resort areas; Four Seasons Resort Marrakech can arrange a day at the ski resort of Oukeïmeden, elevation 2,650 metres (8,694 feet), just an hour away.
Seek out new slopes in Marrakech
YOUR JOURNEY BEGINS HERE
Select a destination and start exploring