For 60 years, Four Seasons has set the standard for service and hospitality, never wavering from its focus on prioritizing people – both guests and team members. In a three-part series, we're introducing you to 60 Four Seasons people who are sharing what they've learned, what they love and what they're looking forward to. Our first story explored the 2000s to the present; here, we'll look at the 1980s and 1990s, and how the innovation of those decades helped shape Four Seasons. In the next few months, we'll culminate with the brand's beginnings – and its founder, Isadore Sharp. We're proud and grateful to celebrate him and the people who continue to make his dream a reality.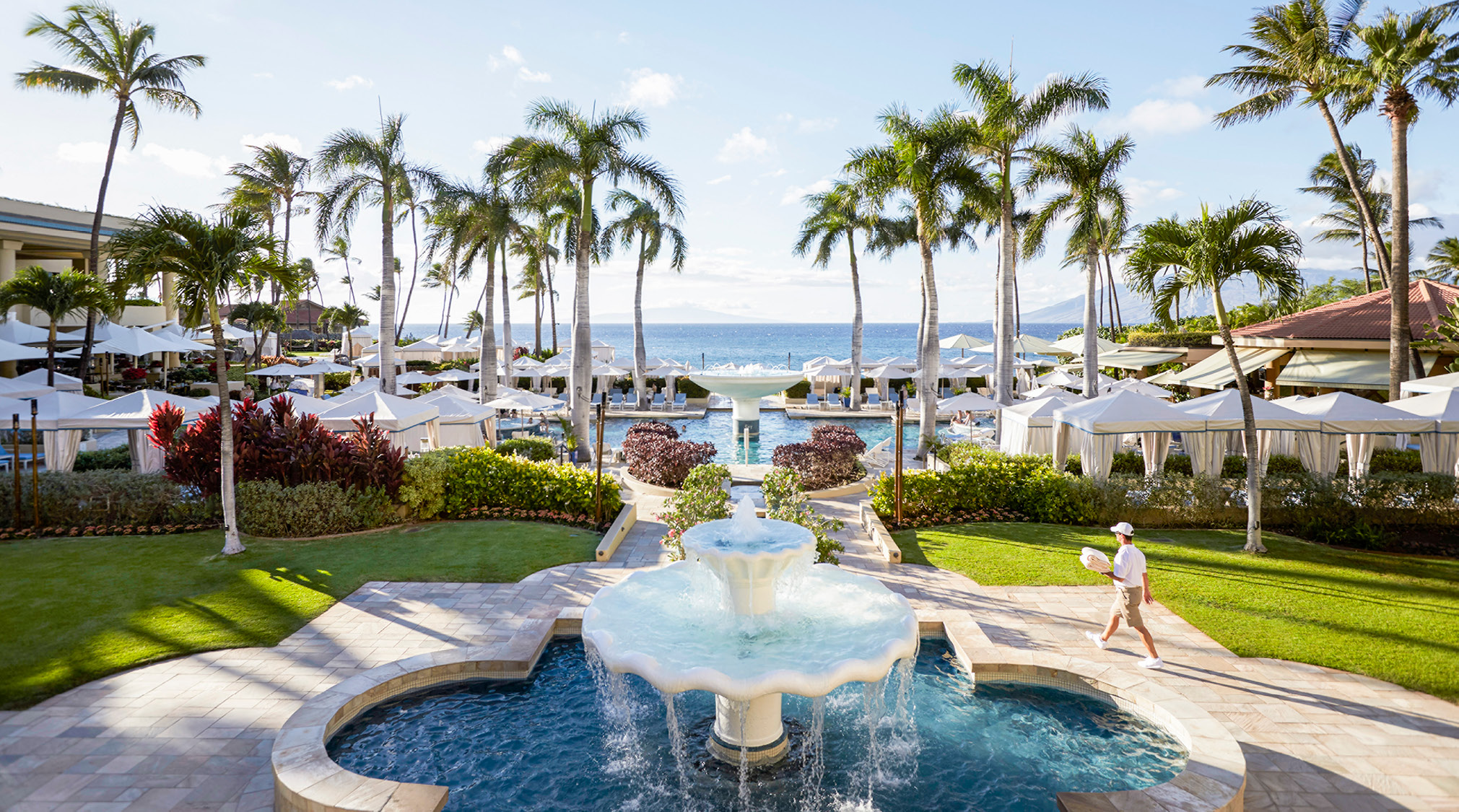 1990 to 1999: Growing the Four Seasons Family
As the century and millennium drew to a close, Four Seasons focused on new openings around the world, including tropical getaways, historic renovations and properties in Asia.
Betty Chan joined the Four Seasons team in 1995 as part of the Worldwide Sales Office in Hong Kong. After sales roles in Shanghai and for the group of Thailand resorts, she became director of marketing for the new Four Seasons Hotel Bangkok at Chao Phraya River in 2019, as part of its pre-opening team. There's a reason she's been with Four Seasons for more than a quarter-century and a reason it feels like home: "I love the fact I can be myself," she says. "My voice is being heard, and I love the culture of giving and getting feedback so I can improve myself."
That same spirit – the perfect blend of comfort and exploration – is, of course, what makes Four Seasons so special to guests, too. By the 1990s, Four Seasons was recognized as a leader in the hospitality industry. Experienced travellers knew that they would find exceptional service with the brand, and the brand knew that guests were ready for more.
People who had stayed with Four Seasons on business trips were ready spend their leisure trips with the brand, too. "Corporate clients who love our exceptional service want to spend their holidays with Four Seasons too," Chan says, "so it was important for us to develop more resort properties."
And so, Four Seasons kicked off the decade with the launch of its first tropical resort, in Maui, followed soon after by the opening of its Nevis resort. By the end of the decade, Four Seasons had also welcomed the Maldives into the fold – capturing the attention and devotion of scuba divers, and setting the scene for the later addition of Four Seasons Explorer, a private cruising yacht that would introduce guests to even more of the Maldivian atolls' wonders. While Four Seasons had always offered luxury and ease, now it was beginning to offer true global adventure.
In addition to the leaps and bounds in resort travel, Four Seasons also grew exponentially in Asia and the Pacific, beginning with openings in Tokyo and Hong Kong. For Four Seasons, the region represented a world of opportunity – for growing the brand, yes, but more importantly, for expanding guests' horizons and connecting them to the world in the ways they needed and wanted. "Business travel to Asia increases every year, and Asia also offers great value for holidays," Chan says. "It's easy for long-haul travellers to experience different cultures in one trip by travelling to many countries – or having very different experiences within one country. For example, in Thailand, they can visit the Grand Palace and temples in the capital city of Bangkok, hop on a short flight to go glamping in the jungle at Four Seasons Tented Camp at Golden Triangle, and then end their trip relaxing on the beach at Koh Samui."
On more than one occasion, the new properties introduced in this part of the world in the 1990s prompted whole new ways of thinking about the resort experience, breaking away from the standard industry approach and shaping the direction of Four Seasons for decades to come. Private pavilion accommodations drew guests to Four Seasons Resort Bali at Jimbaran Bay and were precursors to the luxury tents at Four Seasons Tented Camp Golden Triangle. Four Seasons also opened an inland resort at Chiang Mai, a concept echoed later in California and in Hampshire, England.
"Four Seasons Resort Chiang Mai is especially close to my heart," Chan says. "I joined the same year the Resort opened, and it was the first property I visited while working at the Worldwide Sales Office. At the time, there was no luxury resort in Chiang Mai, and Four Seasons really put the destination on the map. It was a 'love at first sight' experience for me on my first visit. There was something magical and spiritual about the place, and I returned every year and even honeymooned at the resort."
Four Seasons captured a different kind of magic in the 1990s, too: historic restorations. The first of these was the conversion of a Renaissance convent in Milan, followed by properties in Istanbul and Paris. "During my time in sales, our clients in Asia were particularly interested in Four Seasons Hotel Istanbul at Sultanahmet and intrigued by the story of how we turned a prison into a hotel," Chan says.
Today, in her marketing role, Chan has a special fondness for one particular innovation of that decade: the Four Seasons website and online presence. When it was launched, "I was still fairly new to the company," she says. "I remember looking at the images and was in awe and inspired by the destinations. At the time there were only about 40 properties in the world. In my current role, I understand that the website is a great channel for us to tell the stories of our craftspeople and to share images and inspiration."
The decade brought growth that was both rooted and responsive. "One success of Four Seasons has been its ability to change with the times," Chan says. "The company continues to evolve and never stops growing. I look forward to the continual innovations targeting future generations of travellers and how we can adapt to their needs and expectations."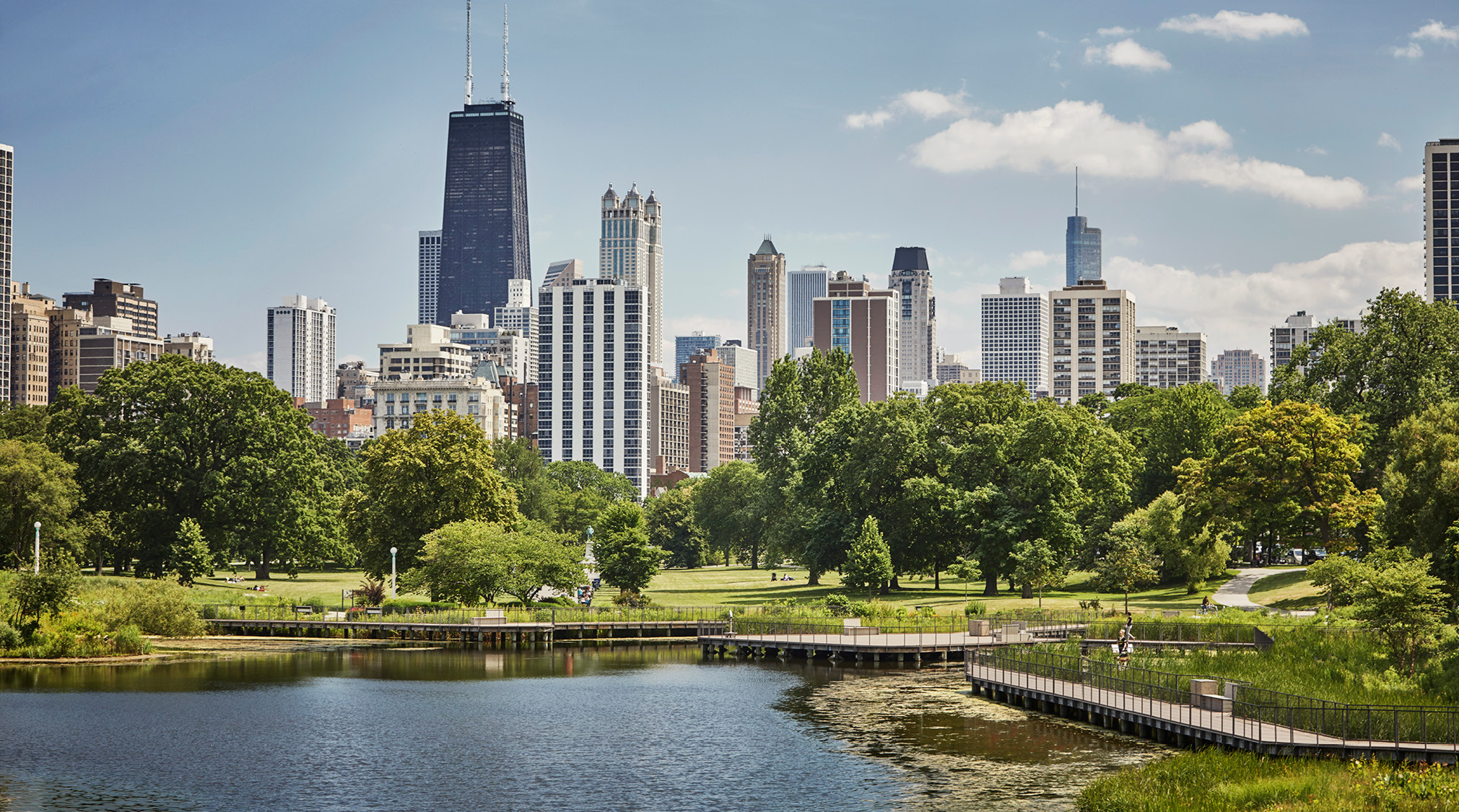 1980 to 1989: International Expansion
Four Seasons began to rethink its identity in the 1980s, shifting to a new business model, solidifying its commitment to the Golden Rule and continuing its expansion into the neighbouring U.S.
"I have always believed that the sky is the limit, but my time with Four Seasons has shown that to truly be the case," says Mohamed "Mo" Elbanna, Regional Vice President and General Manager at Four Seasons Resort Palm Beach. Originally from Cairo, Elbanna was lured away from the family textile business by the glamour of the hospitality industry. He joined Four Seasons in 2002 as part of the opening team at Four Seasons Resort Sharm El Sheikh, and then moved to the U.S. in 2008. He has been in the Americas ever since, with promotions taking him to Chicago, Nevis, Westlake Village in California, and now, South Florida, where he leads the Miami, Palm Beach, Fort Lauderdale and Surfside properties in addition to a few in other parts of the U.S.
Expansion into the U.S. hit its stride in the 1980s, with openings in Philadelphia, Boston, Dallas, Los Angeles and Chicago, among others. They joined existing Four Seasons properties in San Francisco and Washington, DC. "An expansion into the United States was a natural step," Elbanna says. "Not only is it Canada's nearest international market, but it's also one of the largest in the world. Growing beyond the border, touching down in some of the most iconic cities in the United States made a splash, letting the world know that Four Seasons was ready to take on the world's luxury hotel market."
That readiness grew partly from an internal business transformation, as Four Seasons shifted from being a hotel owner-operator to being a management company. "This transition made us more focused on service and people rather than managing real estate development," Elbanna says. "The model allowed us to shift focus to our people, the key to our success. We are still a company built on people, a pillar of our service culture."
It was a natural evolution for Four Seasons after the company kicked off the decade with a key strategic decision to focus on its company culture. The philosophy of service had always been implicit, but in 1980, Isadore Sharp and his team made it explicit, with a formal credo founded on the Golden Rule: We treat others – all others: customers, employees, partners, suppliers – as we would wish to be treated.
Elbanna cites the adoption of the Golden Rule as easily the most important development of the decade. "It's a simple ideology in concept, but it takes commitment to deliver that through our actions every day," he says. "The fact that one saying grounds each and every one of us, wherever we are in the world – and that it still holds just as true today as it did back then – means that it was monumental, that it's part of our DNA and who we are at the core, and that it always will be."
Along with that, though, Elbanna points to the 1985 introduction of branded Private Residences as one of the decade's most impressive legacies. "It takes both courage and ingenuity to branch out and integrate a new business component like that," he says. Starting with the first residential offering in Boston, "Four Seasons was a trailblazer in the evolution of branded residences, and now almost every new property has a residential component. This was the first step in taking a hospitality brand on a journey to become a lifestyle community."
A year later, Four Seasons chose Texas as the place to go big with two new developments: a full-service spa and the addition of golf, both at Four Seasons Resort and Club Dallas at Las Colinas. That same year, Four Seasons launched its custom mattress. Every new innovation was centred around the Golden Rule, making a Four Seasons stay about a more complete guest experience and forever changing the expectation of luxury hospitality.
By the end of the decade, Four Seasons had grown to 10,000 employees, all focused on service. "We all truly beat with one heart," Elbanna says. "We all care about each other both professionally and personally. It's about delivering on both the guest and employee experience every day."
In thinking about the brand's future, Elbanna envisions Four Seasons inspiring "all facets of life," he says. "Beyond hotels and resorts, we are already touching on life experiences from air to land, from sea to sky, from shopping to sporting. I believe this is only the beginning of our ability to make life richer by making space for people to connect to each other and to the world."
Check back later this year to meet Four Seasons founder Isadore Sharp and to journey deeper into the story of Four Seasons through the decades.