Age is nothing but a number – but certain milestones are worth commemorating. Case in point? Come July 1, Canada will celebrate 150 years, a crowning achievement for any Commonwealth realm.
From coast to coast, you'll find special events and exhibits, free admission to national parks – 47 of them, to be exact – and an extra dose of glowing national pride across 10 provinces and three territories. You'll also find that visiting is easier than ever, with special offers available at Four Seasons Hotel Vancouver, Four Seasons Resort and Residences Whistler and Four Seasons Hotel Toronto.
Now is a perfect time to share in what Canadians love most about their country, from incredible restaurants in vibrant cities to adrenaline rushes in the mountains. Here, our top recommendations on how to spend 50 hours each in Vancouver, Whistler and Toronto, for a total of 150 that will leave you wanting more.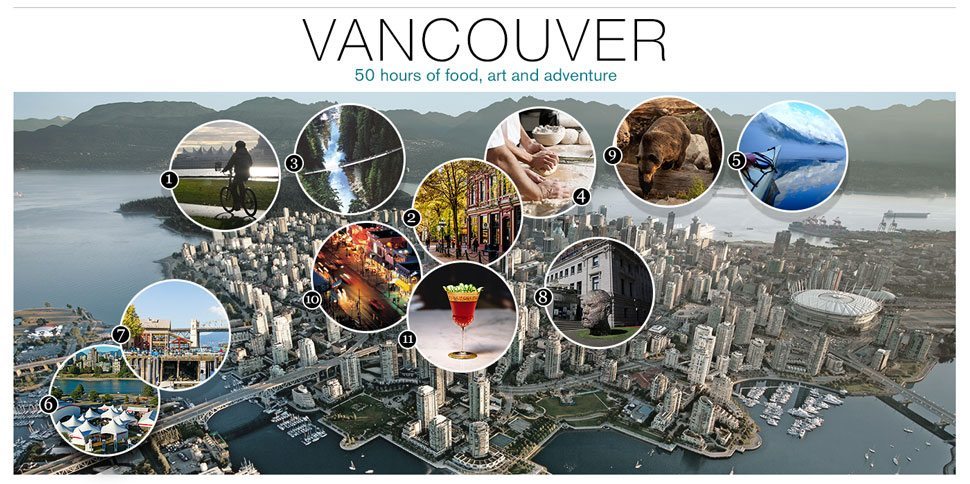 Nothing beats Vancouver's stunning West Coast views on a sunny day. "The city is best explored on foot, allowing for a more in-depth look at its many great neighbourhoods and views," says Bertine Hage, Chief Concierge at Four Seasons Hotel Vancouver.
When it rains, simply gear up like a Vancouverite, get outside and explore.
"Ditch the umbrella for a waterproof, three-quarter-length coat – say, from Lululemon or MEC – and walk freely without concern when the raindrops come and go," recommends Hage. That way, you'll always be a few steps away from nature and culture when enjoying the following activities.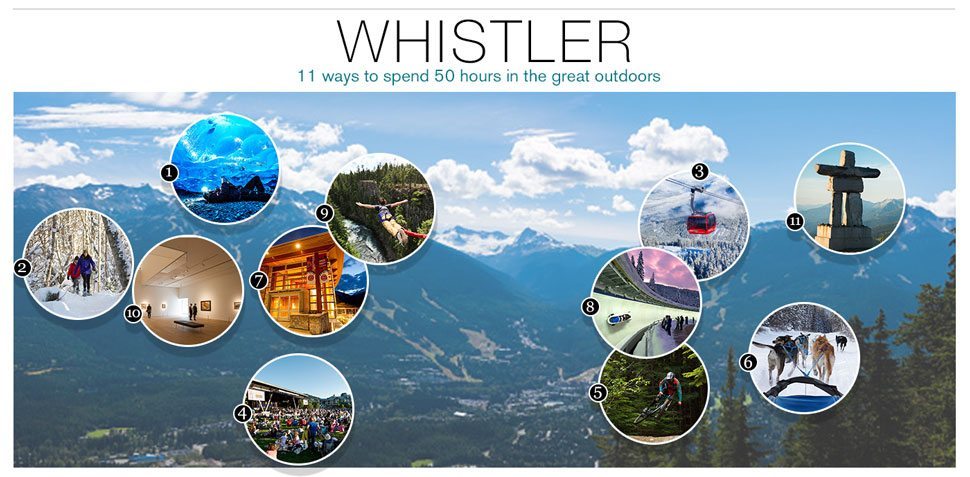 Ranked North America's best ski destination in 2017 by Ski magazine, Whistler is your next thrill waiting to happen.
"Whistler's vibe is young and welcoming, and the area has everything: exciting adrenaline-driven activities, relaxing places, art, and history," says Hana Lynn, Lead Concierge at Four Seasons Resort and Residences Whistler. "I think that is why so many guests keep coming back for more."
Four Seasons Resort and Residences Whistler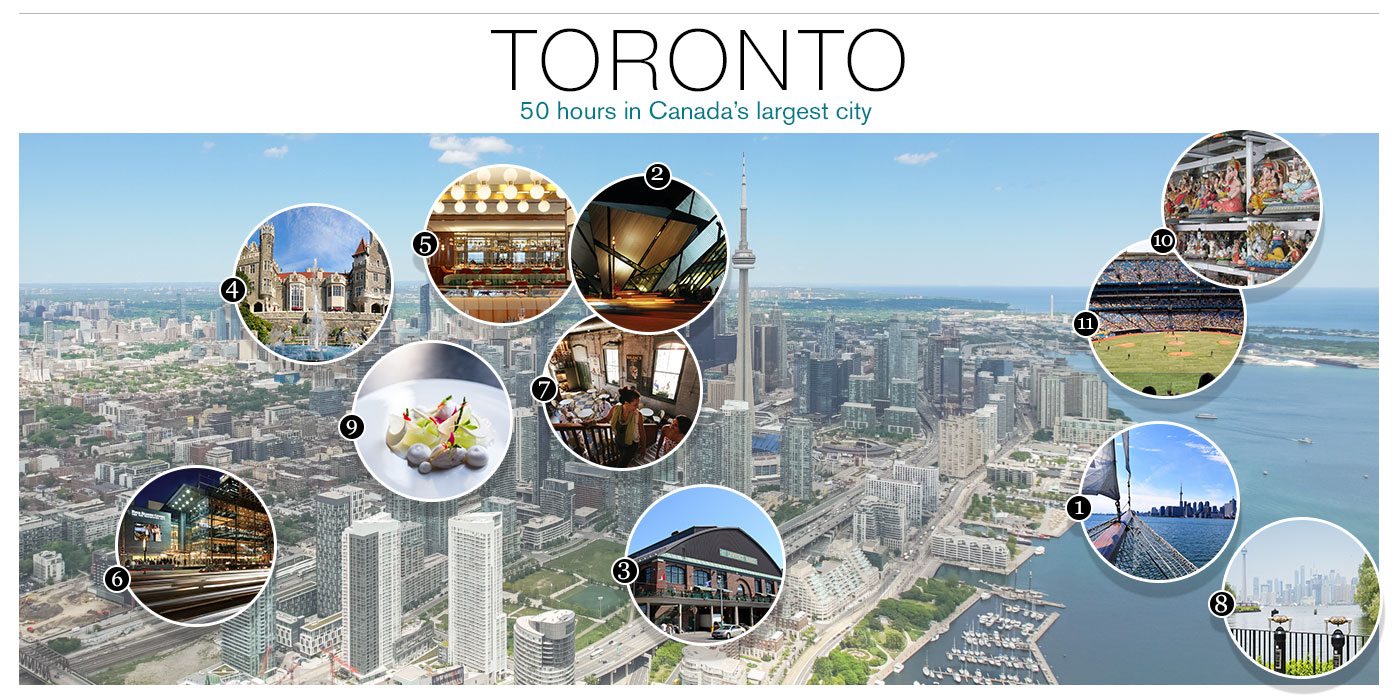 A patchwork of diverse neighbourhoods and cultural experiences invigorates Canada's largest city with a fresh, international vibe. Liloo Alim, Chief Concierge at Four Seasons Hotel Toronto, says the best time to visit is in September, when the weather is beautiful and the Toronto International Film Festival descends on the city for 10 days.
"There's an excitement in the air," she says. "People come from all over the world for the festival. Four blocks of King Street turn into one big street party where the red carpets take place. There are ball gowns, after-parties, Champagne, music, food trucks and people jamming the sidewalks going from one film to another."
Four Seasons Hotel Toronto
YOUR JOURNEY BEGINS HERE
Start planning your Canadian adventure