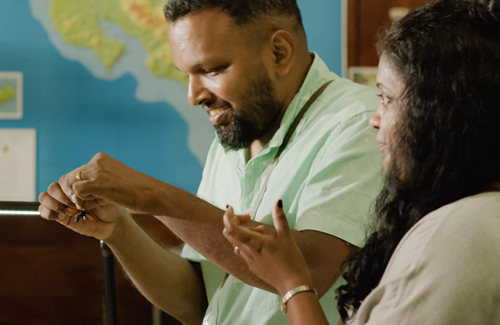 Visual storytellers and Four Seasons Envoys Harikrishnan Panicker and Deepti Nair capture the wild beauty of the jungle-meets-sea region in an enchanting light box diorama.

Dioramas are often associated with grade school art projects. But Mumbai-based husband and wife Harikrishnan Panicker and Deepti Nair (collectively known as Hari & Deepti) saw a way to elevate the craft's simplicity.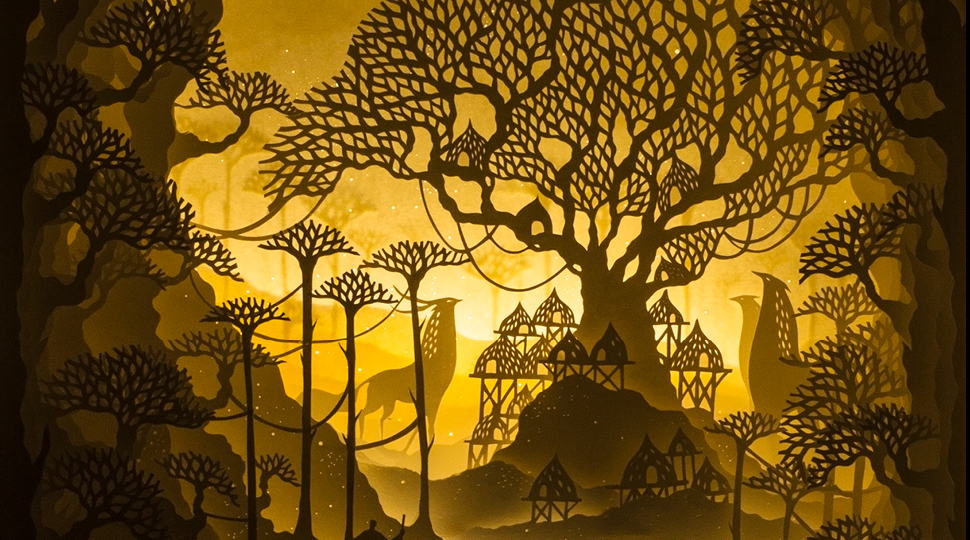 Before they were artists, the pair were designers. Hari worked for brands such as MTV Networks India, and Deepti was an experience designer for a leading telecom company. Wanderlust took hold; they left their jobs and set out to find artistic inspiration around the globe. A great story has many layers, and paper, they found, was the perfect storytelling medium for them.
"It's playful, light, colourless and colourful," Hari says. "It's minimal and intricate. It reflects light, creates depth and illusions in a way that takes the artists and viewer through a journey with limitless possibilities."
Each of their detailed, illuminated shadow boxes is a fairytale take on the natural world, concealing multiple storylines.
Recently, Hari and Deepti spent three weeks exploring Costa Rica as part of the Envoy by Four Seasons program, which gives storytellers in a range of genres a chance to immerse themselves in a destination and create work in response. Paper and scissors at the ready, they navigated the jungles, mangroves, beaches and volcanoes of wildlife-rich Peninsula Papagayo.
Four Seasons Resort Peninsula Papagayo, Costa Rica

WHAT ATTRACTED YOU TO PAPER AS A MEDIUM?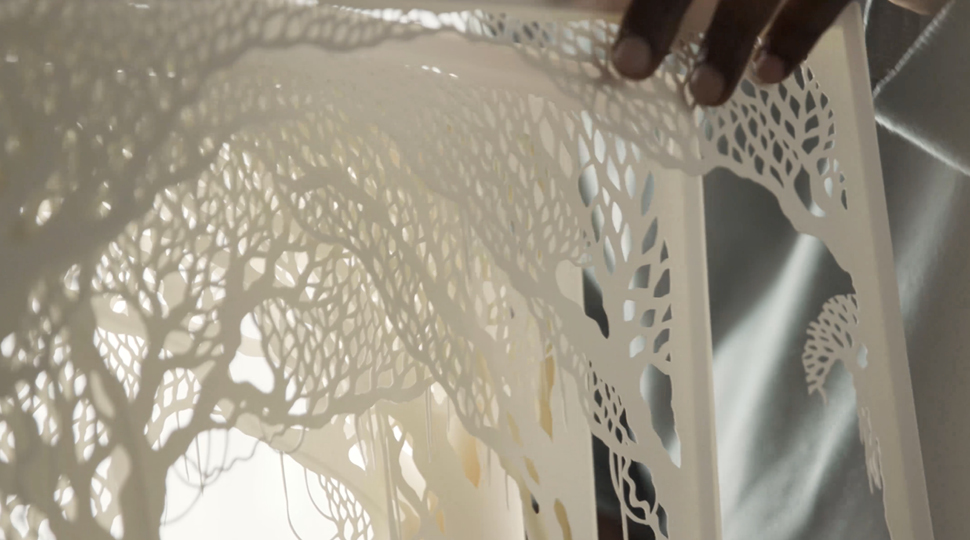 "Paper is brutal in its simplicity as a medium. It demands the attention of the artist while it provides the softness you need to mold it into something beautiful. I think we both appreciate that paper comes from nature.
"People always question if our work is strong enough. Paper has been around for a very long time, and it will survive. Also, our work is about collaboration – how paper and light come together. Paper does justice to light."

WHAT IS YOUR CREATIVE PROCESS?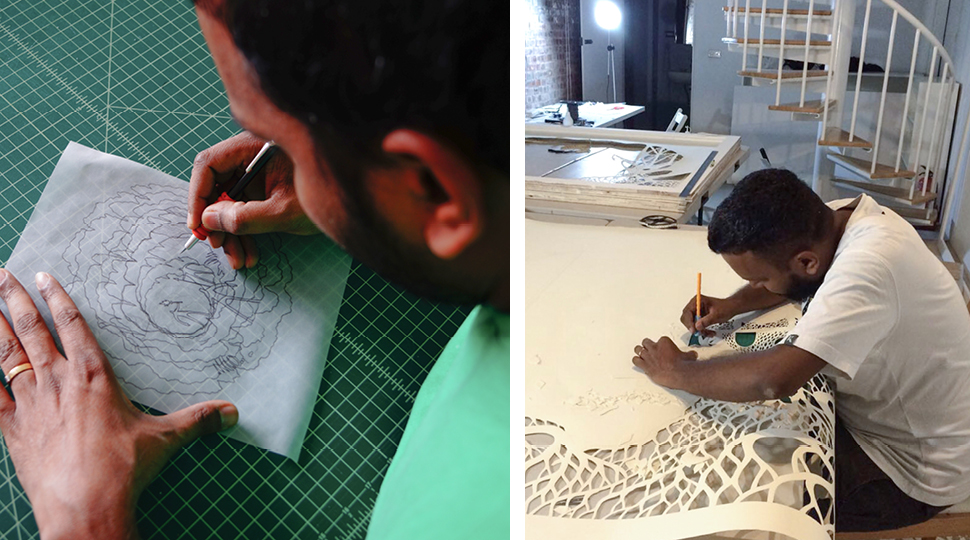 "We begin by sketching an image on multiple sheets, combining it into one complete image and deciding which us will carve each part of the image. Once everything is carved, we assemble the individual layers into a box backlit with LED strip lights to create the final installation.
"When we travel, we do a lot of research into the destination's history and folklore as well as local life, and we try to capture all of that in our work."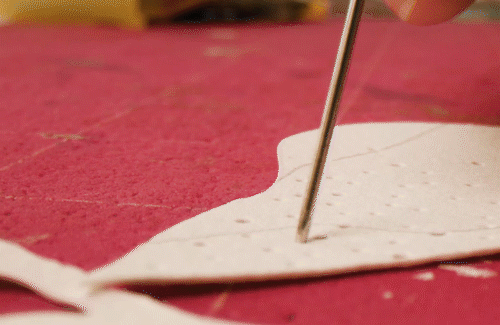 MUCH OF YOUR WORK IS ROOTED IN NATURE RATHER THAN IN CITIES. WHY?
"It's probably because we grew up in cities. We didn't have a relationship with nature growing up, so there's that yearning. Nature inspires us to create art. It makes us happy, and that's what we aspire to. Our work often revolves around the concept of a utopian world where man and nature are not in conflict – they live in harmony."

WHAT WAS THE APPEAL OF ENVOY BY FOUR SEASONS?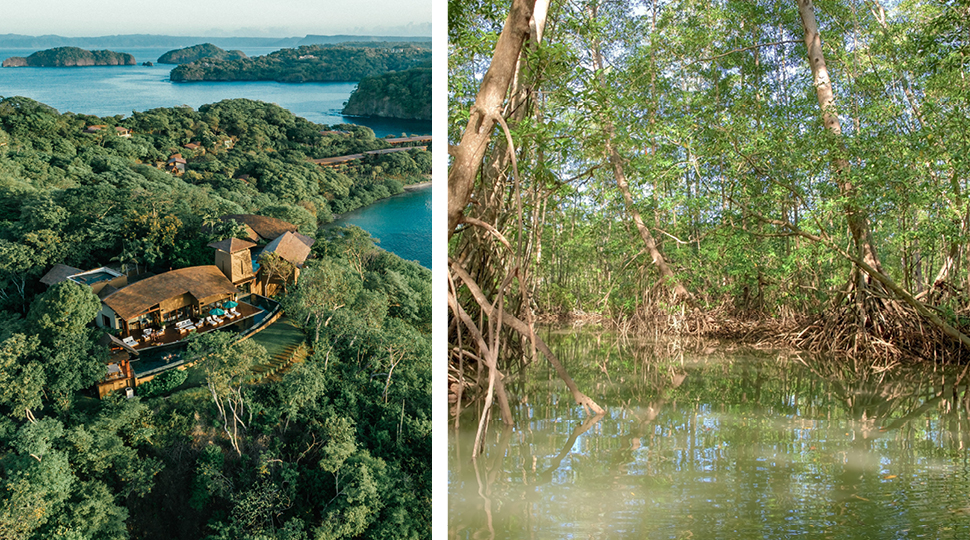 "The program gives you a glimpse into experiences that you normally don't get on a regular basis. It just gives you a different viewpoint. It's like a portal into different cultures. It's an invitation to be transported to another world."

HAD YOU BEEN TO COSTA RICA BEFORE? WHAT SURPRISED YOU MOST ABOUT THE DESTINATION?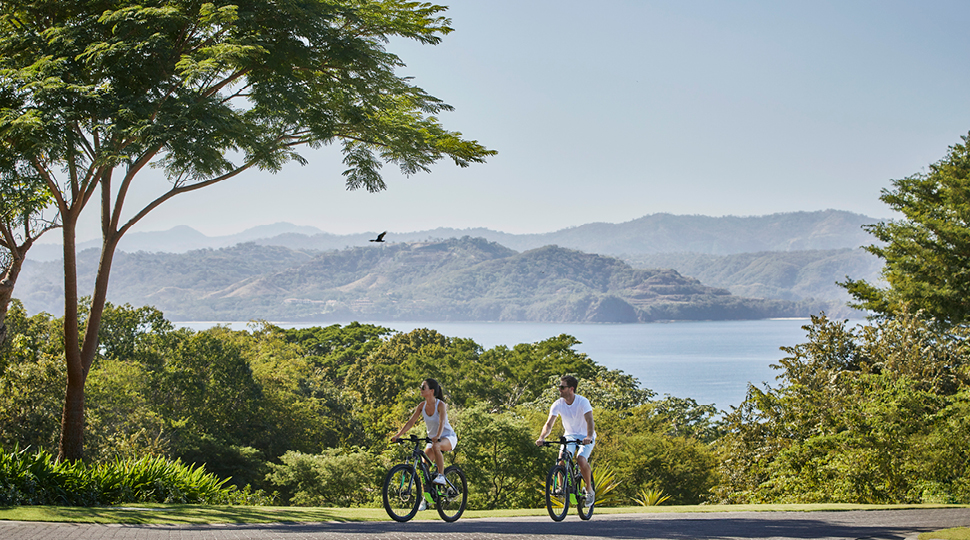 "This was our first time in Costa Rica. The country was like walking into a life-size version of our artworks. Every place we visited, like the mangroves and the caves, was coincidentally reminiscent of the world we have been creating through our art.
"We were impressed with how green it was and how everyone respects nature. It is quite sad that this is an alien concept in most parts of the world. In Costa Rica, it's a part of the daily life and culture of the people.
"The greeting of pura vida is reflective of what most locals believe in, and it's clearly visible with more than half of the land being forests. That says a lot."

WHAT WAS YOUR FIRST IMPRESSION OF FOUR SEASONS RESORT COSTA RICA AT PENINSULA PAPAGAYO?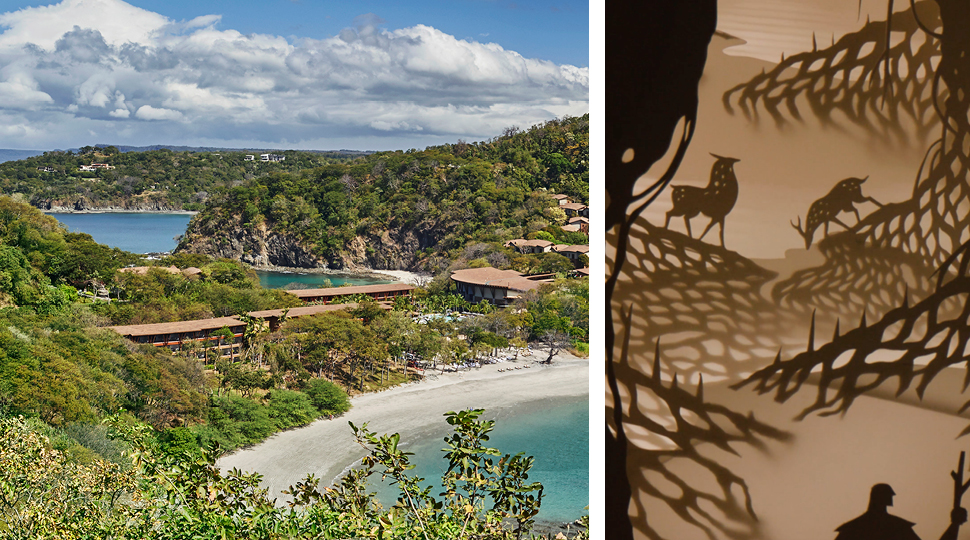 "We were very impressed with the 1,400 acres of wilderness around us and how the property is nestled in the forest in perfect harmony with nature. Upon arrival, we were greeted by two deer at the entrance of the property, and we eventually decided to include them in the final artwork we created."

YOU HAD A COCKTAIL TASTING ROOTED IN LOCAL FOLKLORE. MIXOLOGY, LIKE YOUR WORK, CAN BE A FORM OF STORYTELLING. WHAT DID YOU LEARN?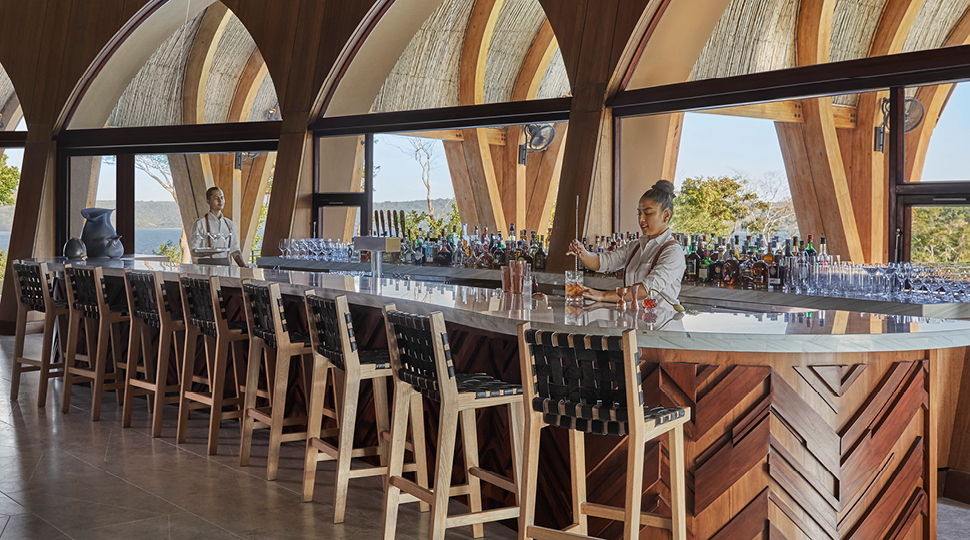 "Karen Arceyuth, the head mixologist, was born in Costa Rica. She created a drink for us called Costa Rican Treasure. We were impressed with the story behind the drink and how she managed to translate that into an experience involving the sense of smell, sight and taste to invoke memories. The cocktail was made from rum, homemade vanilla and coffee syrups, cacao and Quassia amara bark, and was smoked with cinnamon wood.
"The idea was that the ingredients – coffee, cacao and sugar cane – are the principal ingredients used to produce Costa Rica's Centenario Real rum. We learned that cacao is a sacred fruit for the indigenous Bribri people in the south of Costa Rica. And the cinnamon was meant to evoke zafra, the harvest of sugar cane."

WAS THERE A PARTICULAR EXPERIENCE THAT INFLUENCED YOUR FINAL WORK?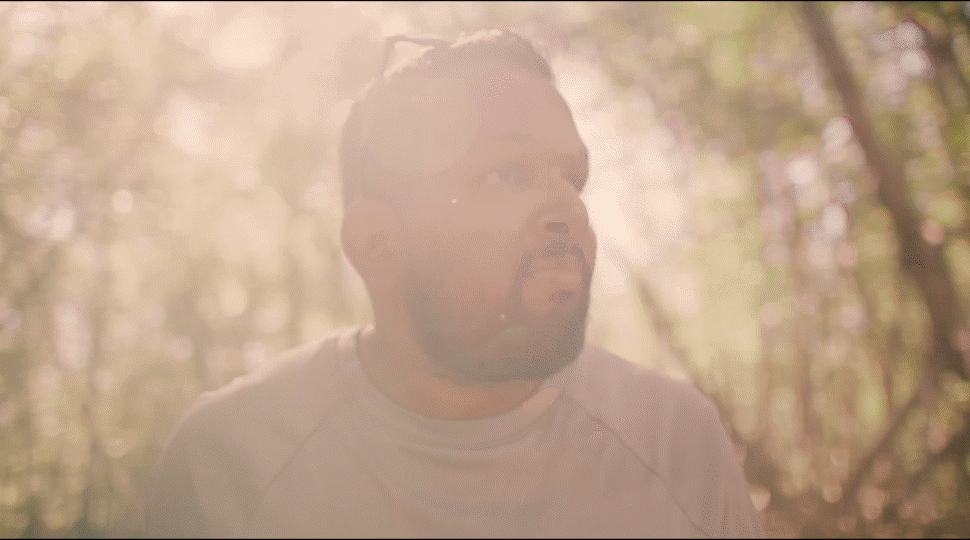 "The wilderness really spoke to us and inspired us to create our final work, titled World Within a World. We were amazed at the scale of the mangroves and how mysterious they were. We have always been fascinated with old trees and their root systems – to us they resemble the web of life. We felt a sense of calm paddling deep into the tributaries engulfed by the jungle canopy and all of the wildlife. The mangroves seemed like a world within a world, a sacred place, and we tried to capture this feeling in our art, recreating the mirrored stream, the reflection of the mangroves and the roots through the clear water.
"One day we took a private helicopter flight over the Pacific coastline, revealing a bird's-eye view of the massive mangrove canal system. We really enjoyed seeing the different perspective. We could see through the water to the roots, and we took this inspiration and translated it in our final work."
YOUR JOURNEY BEGINS HERE
What natural wonders will you find in Peninsula Papagayo?