With hotels that play a prominent role in every major fashion-week city – New York, London, Milan and Paris – Four Seasons has deep experience in high style, experience that helps guests uncover each city's unique creative spirit. And with more and more of the fashion industry's energy now being generated beyond its traditional centres, a growing roster of other urban areas is gaining attention from style-savvy visitors who (with the help of Four Seasons experts) know where to look.
From updating your wardrobe to gaining access to designers' spaces to inspiring your own creativity, here's a sampling of customized experiences that connect you to influential – and up-and-coming – arbiters of fashion, art and design.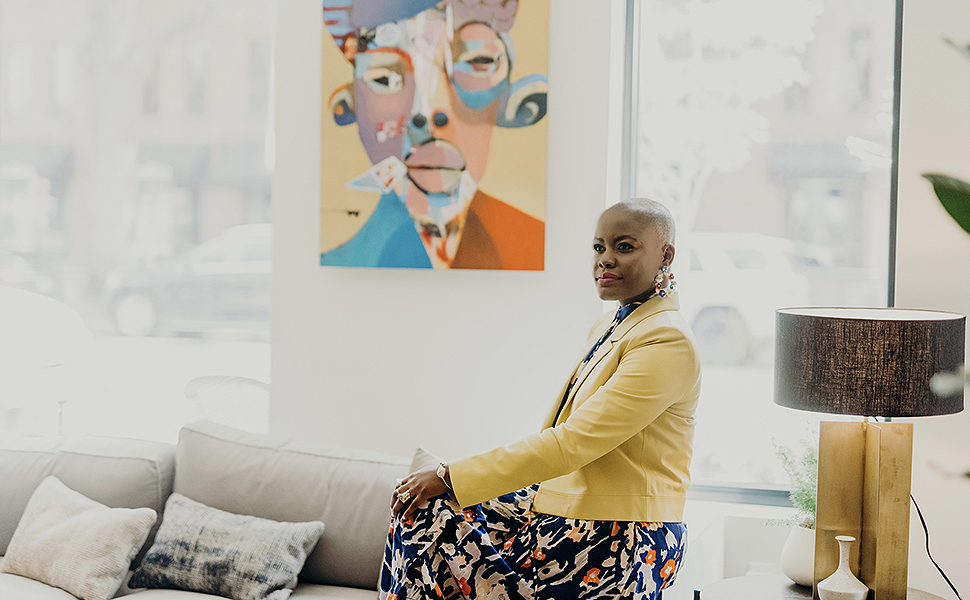 Define – and shop – your style
Denver stylist Koya Nyangi wants to inspire and motivate you to live life boldly, one outfit at a time. She calls on her clients to experiment and, most importantly, have fun with fashion: "Remember; you've got to try it. Be bold, be brave and be different." A Kenyan native, a jetsetter who's lived in London, India and Dubai, and now a transplant to the Mile High City, Nyangi's diverse experiences in the fashion industry also include coveted stints at Neiman Marcus, Glenn + Glenn and the Denver Art Museum. Nyangi's roots haven't escaped her; she continues to advocate for African fashion brands and designers with the aim of expanding their reach to a global audience. To guests of Four Seasons Hotel Denver, she lends her international background and expertise, in the form of personally curated closets and exclusive guided shopping trips to her favourite boutiques, including Haven, Lady Jones and C.R. Lee.
In Chicago, Tali Kogan's style studio resides in the posh 900 North Michigan Shops, seven floors of luxury retailers on the northern end of the Magnificent Mile. Guests of Four Seasons Hotel Chicago – located on the same block – can choose from a private consultation in Kogan's studio, where she curates capsule wardrobes, or a guided visit to the city's hottest boutiques, where store directors await with wardrobes Kogan has preselected especially for you.
When style is a priority but you're short on time, Four Seasons Hotel Montreal offers direct indoor access to luxury retailer Holt Renfrew Ogilvy, where brands like Prada and Dior shine alongside the works of up-and-coming designers. The Concierge can arrange for an Ogilvy personal shopper to guide you to an expansive shopping suite where the latest pieces have been pulled for you.
Much of the fun of shopping is showing off your new styles afterwards. In Los Angeles this season, Beverly Wilshire, A Four Seasons Hotel launches an experiential series based on personas drawn to this glamorous city. First up is "The Dreamer": an exclusive experience in which an A-list team treats you to some Hollywood sparkle. After your Rodeo Drive shopping trip with stylist Nicole Pollard Bayme, hairstylist Léa Journo and her team of makeup artists give your look a magazine-cover quality. Portrait photographer Art Streiber, who's worked with the likes of Lady Gaga and Leonardo DiCaprio, captures the new you before a wrap party at the Hotel's CUT by Wolfgang Puck.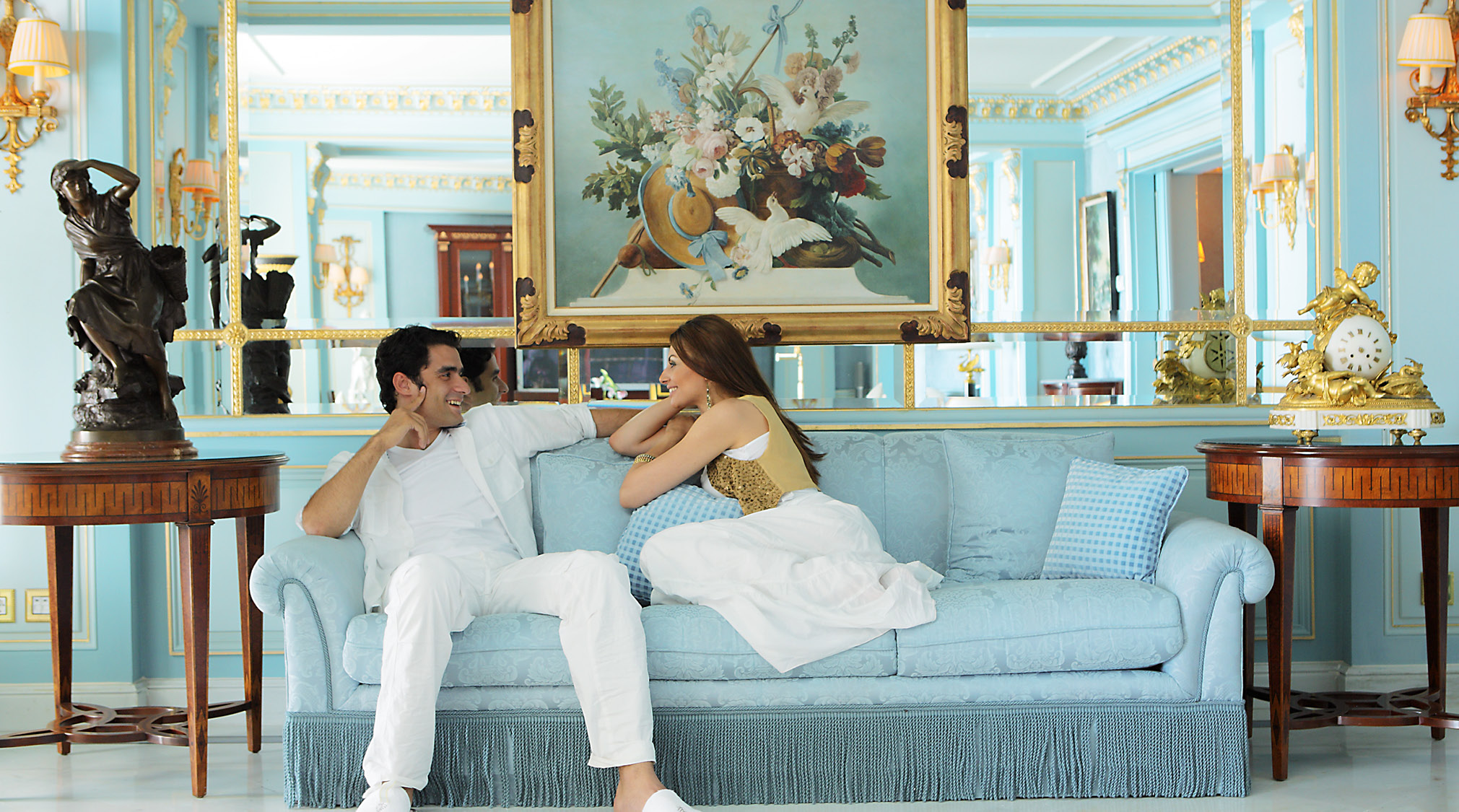 Glimpse the life of fashion icon Yves Saint Laurent with Four Seasons Resort Marrakech. Through an exclusive partnership with the Foundation Pierre Bergé – Yves Saint Laurent, you'll explore Villa Oasis, the late French designer's kaleidoscopic second home, with a dedicated docent. Marvel at the home's interiors – a study in colour, pattern and texture – and peruse the same books, paintings and objects that inspired the designer himself, before touring the renowned Jardin Majorelle, one of the city's most visited sights, and the Musée Yves Saint Laurent Marrakech, where a rotating collection of pieces from the YSL archives is on display.
Enjoy the royal treatment at Four Seasons Hotel Alexandria at San Stefano, Egypt, where you can explore the Royal Jewellery Museum ­– located in a 19th-century palace – during a private visit. Stroll the grand halls as you examine a glittering collection that belonged to the royal family of the Muhammad Ali dynasty. The collection includes precious stones and diamonds, a golden chess set, clocks, watches, ornamental boxes and even diamond-encrusted garden tools. An expert guide will be on hand to answer questions and share the personal history of each piece. Afterwards, savour a private dinner in the palace's Royal Gardens, prepared by the Hotel's chefs and accompanied by live music.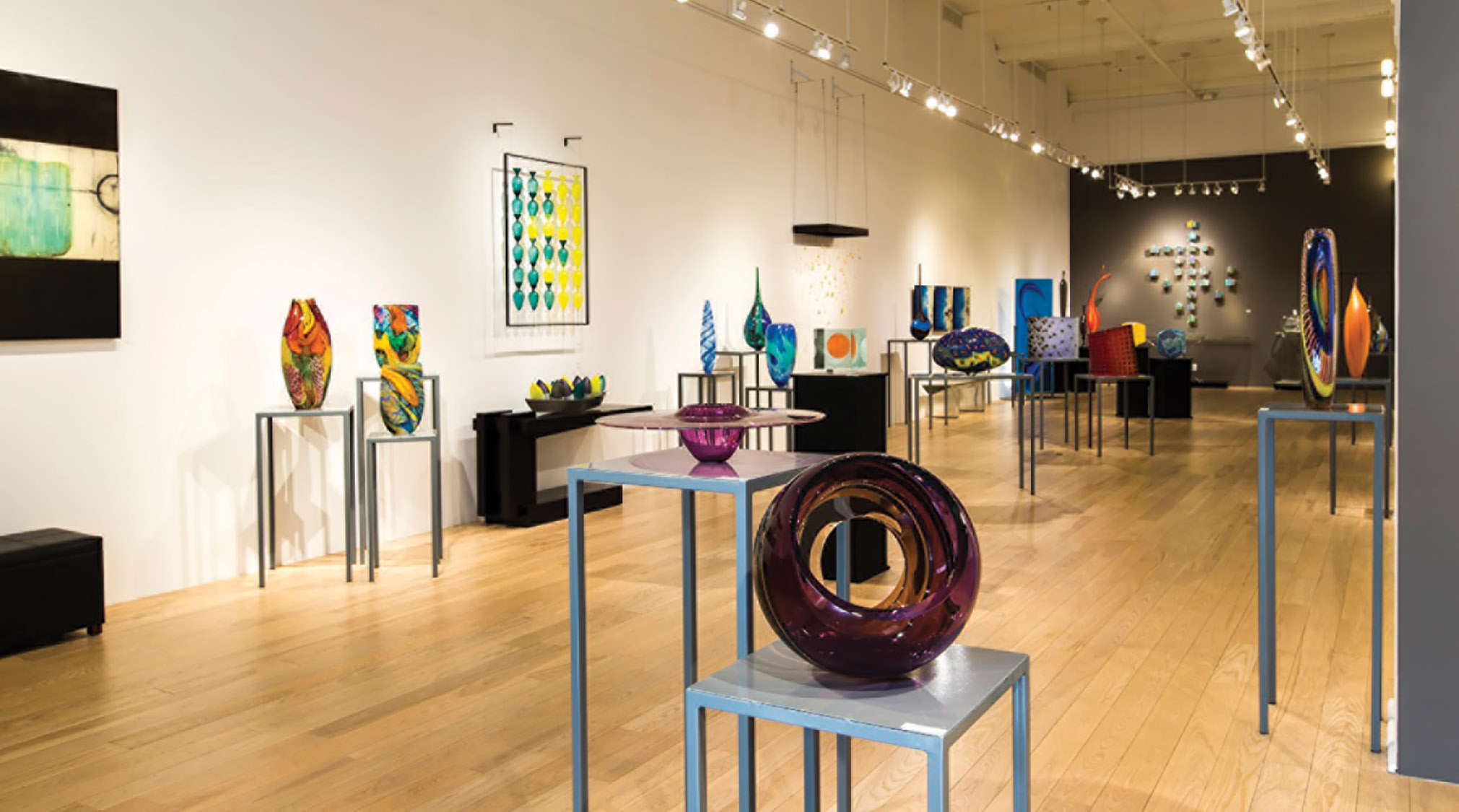 Find artistic inspiration
A sense of style, of course, extends far beyond our clothing choices, and fashion designers have long been influenced by myriad forms of art. Find your own inspiration in the undulating curves and vivid hues of glass art with a guided visit to the non-profit arts centre Public Glass, arranged by Four Seasons Hotel San Francisco. After a tour, a professional glass-blowing artist will teach you how to shape and add colour to molten glass to create your own handcrafted paperweight. Then head to Montague Gallery to view a mesmerizing showcase of works by contemporary glass artists.
The gallery scene is vast and vibrant in South Africa's largest metropolis, where guests of Four Seasons Hotel The Westcliff, Johannesburg, may opt for a journey to the city's most innovative spots, including the revered Goodman Gallery. Founded as a non-discriminatory space during apartheid, it has grown into one of the country's top destinations for contemporary South African art. Also on your tour: Kim Sacks' retail gallery, for African ceramics, jewellery and tribal handicrafts, and the legendary Everard Read gallery, established in 1913 and the source of many pieces in the Hotel's own collection.
Bangkok's Creative District, where stylish new showrooms and galleries pepper a historic neighbourhood of century-old shrines, temples and markets, unfurls along the small lanes that crisscross Charoen Krung Road just beyond Four Seasons Hotel Bangkok at Chao Phraya River. The Concierge can arrange a guided visit to ATT 19, a showcase of ceramics, contemporary art, and vintage and designer clothing ­– all surrounded by a lush garden established by one of Thailand's pre-eminent conservationists in the 1950s. Your next stop is P. Tendercool, nearby, where designers work with clients to create bespoke modern furniture. Break to refuel at Chef Chalermpon "Van" Rohitratana's innovative haunt Dag, housed in a former warehouse and open late for after-hours gallery-hopping.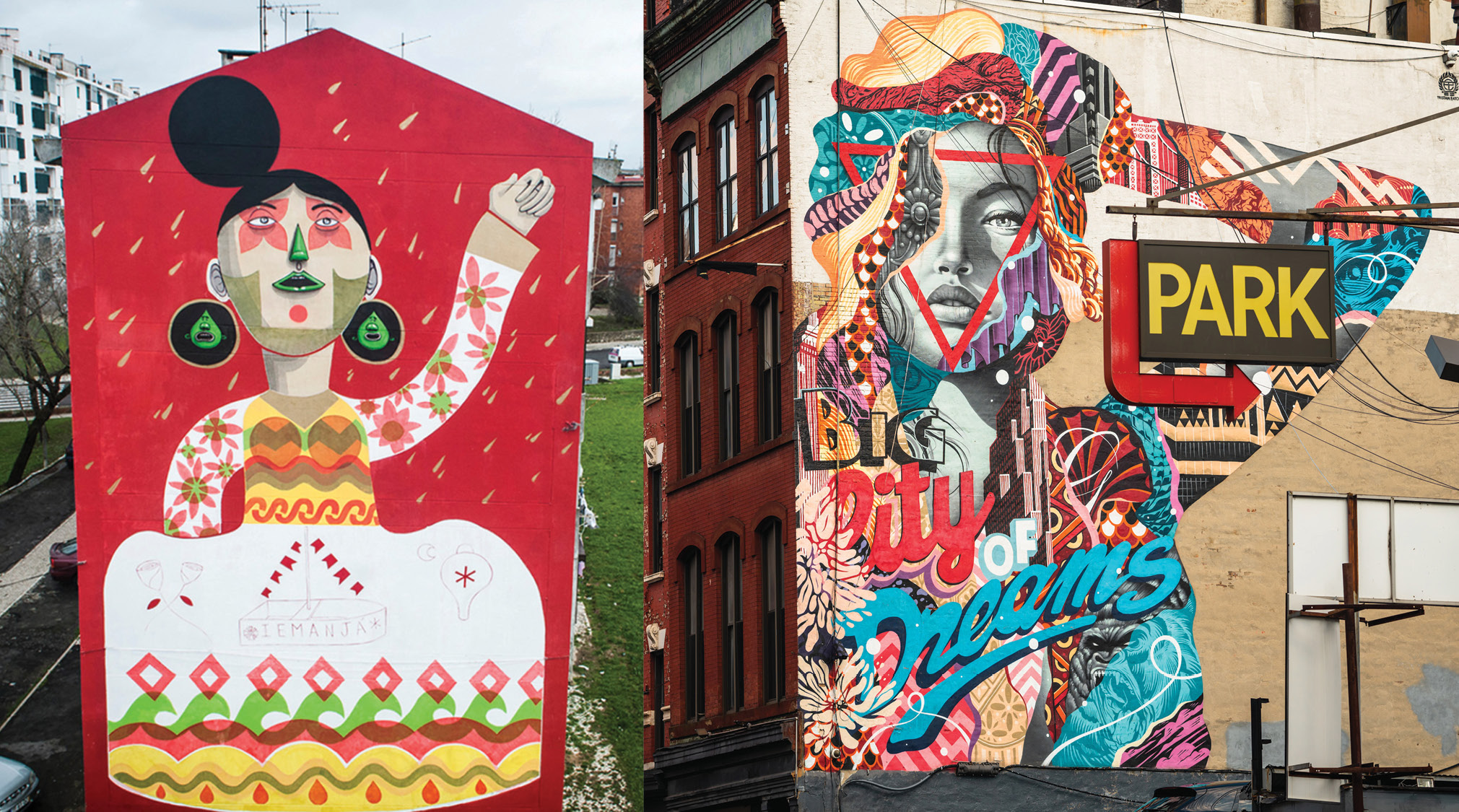 New York's most stylish neighbourhoods are a clear choice for shopping ­– but they offer much more. Four Seasons Hotel New York Downtown will pair you with travel and architectural photographer Joe Thomas, who lends you a Sony A7III camera to walk the streets of Lower Manhattan, stopping to examine and photograph outdoor paintings, from New Yorker Dean Stockton's comic book–inspired work to realistic portraits by Nomad Clan, a duo of female artists from England. Ponder Shepard Fairey's depiction of Debbie Harry, across the street from where CBGB once stood, and Audrey Hepburn on Mulberry Street, painted by Tristan Eaton, whose works also reside in the Museum of Modern Art's permanent collection.
In Lisbon, another street art capital, let Four Seasons Hotel Ritz Lisbon set you up to take a spin in a restored 1940s moto sidecar and traverse the city in pursuit of its most riveting displays of large-scale public art. Your guide will take you to works ranging from carved portraits by renowned Portuguese artist Alexandre Farto (also known as Vhils) to a 12-metre (39-foot) painting of Portuguese explorer Pedro Álvares Cabral by artist Nunca.
YOUR JOURNEY BEGINS HERE
What stylish destination will you explore next?