Meet Our Elephants
Elephant Activities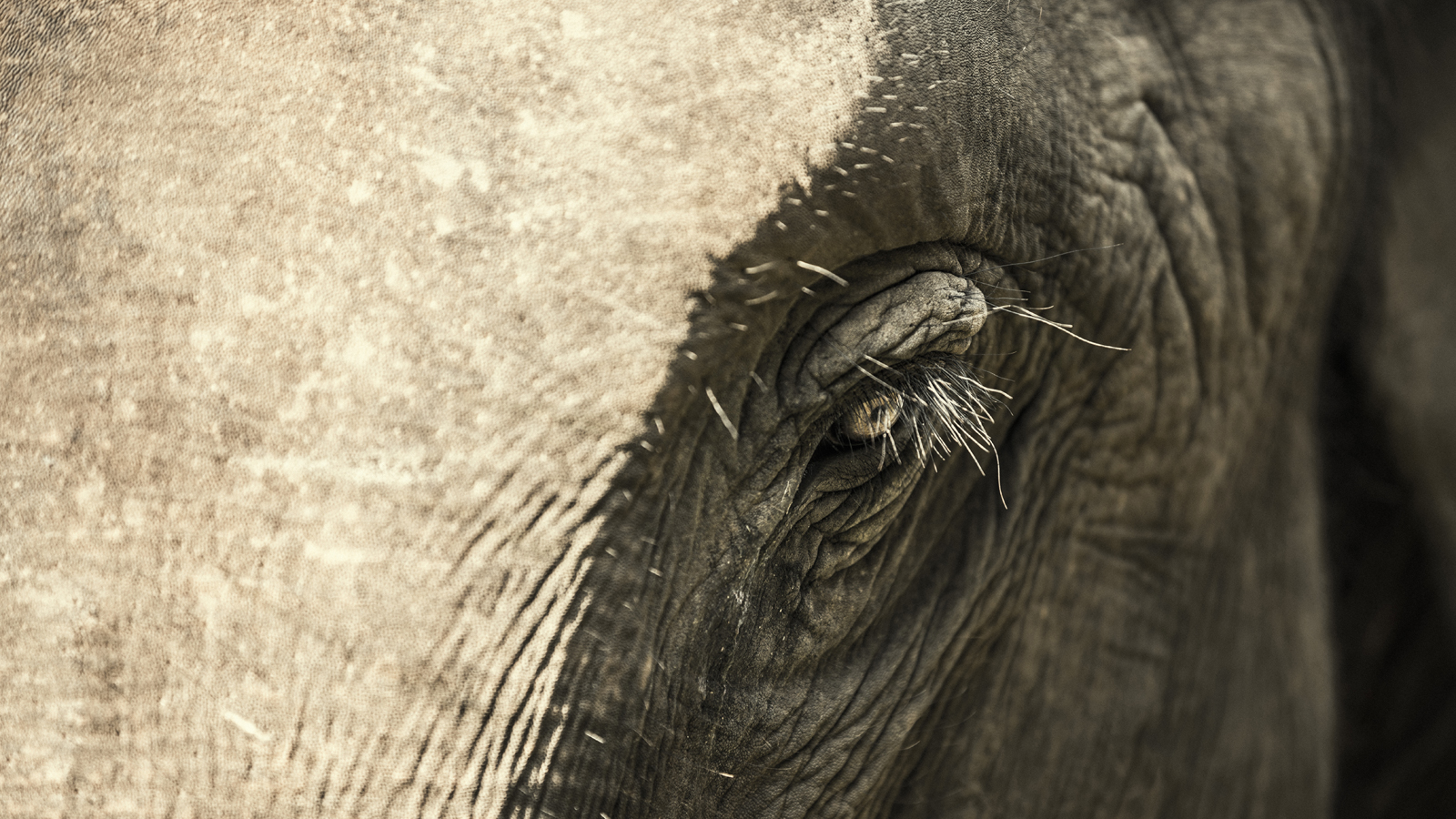 Experience the unforgettable charm of elephants at the Four Seasons Tented Camp Golden Triangle as you learn about the lives of these gentle giants.
My Elephant and I

Did you know that elephants have six sets of teeth over their lifetime? Or that they don't actually love peanuts? Learn more about elephants in the best possible way – by keeping them company in their own natural habitat. This immersive experience begins at the Elephant Camp, where your mahout guide explains how elephant anatomy works – a lesson that is sure to be full of surprises!

Once you have the basics down, set off on a walk through the wilderness with your elephant companions. Stop by the pond to see their playful side as they splash about happily and drink water by the gallon. As you make your way through the grassland together, the mahout tells you more about the behavioral traits of these gentle giants. Observe closely and you will find that each elephant has its own distinct personality – some are mischievous, others are nurturing, while a few love to showboat.

Next up is bath-time at the river, a cherished daily ritual for elephants and their mahouts. Afterwards, head to the bamboo hut for some well-deserved refreshments – bananas for the freshly bathed elephants and a platter of delicious snacks for you. Conclude this unforgettable experience with a photo session alongside your new friends – these precious mementos are sure to be treasured for years to come.

This experience can accommodate a maximum of 6 guests, and is available every day at 9:00 am and 2:00 pm.

Time: 1 hour 45 minutes of interaction time with elephants

Price: THB 6,500 plus 17.7% tax per person (a portion of this fee goes towards the Golden Triangle Asian Elephant Foundation)
CAMP PEAK BREAKFAST

Climb the Jungle Trail to the Camp Peak, the Resort's highest point, and enjoy an early-morning breakfast as the sun rises from behind the mountains of Laos. You will savor your meal with the most entertaining of dining partners: elephants who munch on their very own breakfast buffet of favorite fruits and vegetables.

Price: THB 12,000 per couple
Elephant Bathing

For a truly unique experience, join our elephants and mahouts at the morning bathing ritual. We invite you to observe these gentle giants as they enjoy their bath. If you're lucky, you may even catch the splashy antics of a naughty elephant!

Time: 8:00 to 8:30 am

Price: Complimentary
Additional Elephant Excursions

Are you feeling a little bit of elephant-withdrawal? Please let us know if you would like more ele-time and we will be delighted to arrange for another excursion from a selection of three different routes.

Time: Approximately 2 Hours

Price: THB 6,500 per person or THB 10,000 per couple
Note: Prices are for one or two guests and are subject to tax and service charge.