Family Experiences
Activities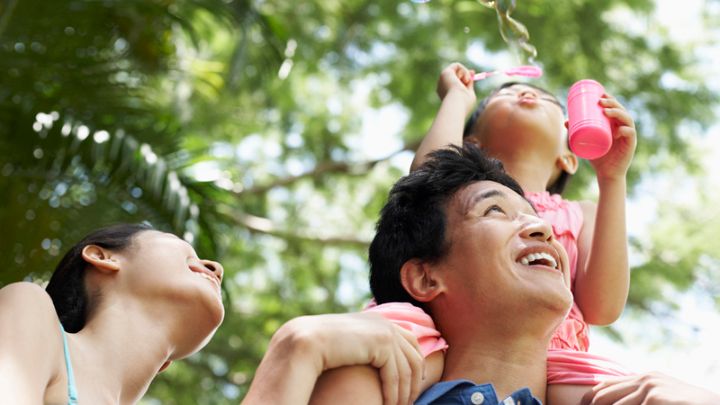 Beijing is an incredible city filled with history, culture and magical moments just waiting to be experienced. And there's nothing better than uncovering the wonders of China's capital with your family, creating special memories that will last a lifetime.
Sample Itinerary
3-Day Family Vacation in Beijing
Autumn and Winter
Day 1

Morning

A relaxing breakfast at Executive Club Lounge
An exclusive insider access to Beijing's art village, Song Zhuang, meet the local artists and be inspired through your dialogue with them. A catered picnic can be arranged in addition to return transfers

Afternoon

Relax by the indoor pool with floor-to-ceiling windows overlooking the bustling city

Evening

Choose from:

Savour authentic Chinese regional cuisine and authentic Peking Duck at Cai Yi Xuan
Visit Sanlitun, Beijing's best entertainment and bar street, for a meal and cocktail on the rooftop terrace
Day 2

Morning

Breakfast at leisure in Opus Lounge, then choose from:

Great Wall Visit (Whole Day Tour)— Explore the Great Wall with an expert, and once at the Great Wall, you will have the opportunity to enjoy a private performance of Shaolin Martial Arts with your family
Ice-biking tour (Half Day Tour)—An outing to the popular Houhai Skating Rink where your children can practice ice-skating or try para ice-skating with ice-chairs and ice-bicycles

Afternoon

Ease your minds and muscles with a trip to the Spa, and introduce your children with our unique kids' treatments tailored just for them

Evening

Enjoy a light dinner at Opus Lounge with children's menu especially designed for them
Day 3

Morning

Wake up early and bring your family for a visit to the beautiful Temple of Heaven grounds to practice Taichi with locals
Families and brunch fans can enjoy "Food Carnival at Four Seasons" in the Opus Lounge every Sunday

Afternoon

Table tennis lesson with the coach of champions
Lessons with the school coaches of Olympic and World Champions for table tennis. If you have special interests, the hotel can help you to book play time with various past and reigning Olympic and World champions

Evening

Choose from

Experience a world of physical wonders with an acrobatics show.
Start the dinner with a classic Italian aperitif and let the chefs prepare a personalized menu for your family.
SAMPLE ACTIVITIES

Private Performance of Shaolin Martial Arts
Table Tennis Lesson with the Coach of Champions
Photo Shooting at Opera Face Painting Studio
Private Shadow Puppet Performance
Great Wall with an Explorer
Traditional Chinese Crafts
Kids' Spa

After a full day of discovering Beijing with your family, ease your minds and muscles with a trip to the Spa at Four Seasons. Introduce your children to the health and mental benefits of spa therapy with our unique kids' treatments tailored just for them.