Styled after Beijing's historic hutongs, EQUIS' five connected venues offer something to fit every mood. Dance to live music in THE LOUNGE, sit down for a glass of top-shelf whisky or a rare cognac in THE LIBRARY, meet friends at the seafood counter in THE CELLAR or out on THE COURTYARD, or unwind with fellow VIPS in THE IMPERIAL ROOM – then come back tomorrow night for a completely different experience.
The Lounge

6:00 pm – late

The Cellar

6:00 pm – late

The Library

8:00 pm – late

The Courtyard

6:00 pm – late

The Imperial Room

8:00 pm – late
Signature Dishes

The Team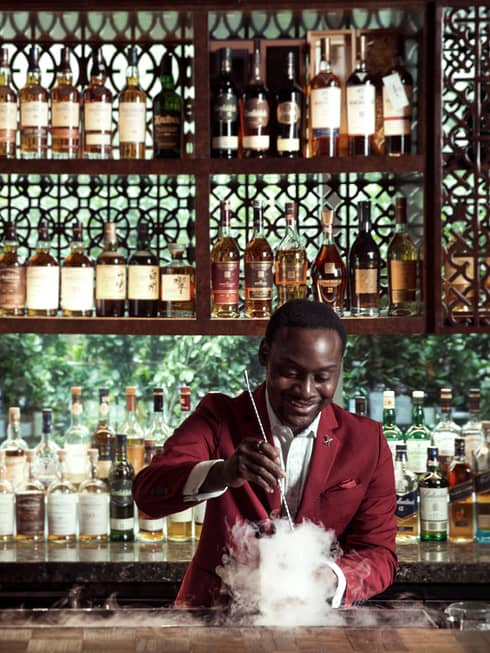 Keith Motsi
Head Bartender
Known for his deep commitment to his work, ambition and ability to thrive under pressure, Keith is the kind of bartender you always hope to have. He has travelled all over the world, learning about different cultures and customs, a hobby that has made it easy for him to deal with people from all walks of life and make them feel welcome.
"My profession is also a lifestyle that I've grown to love, and blurring the lines between work and fun is what keeps life interesting."
Events
Private Membership

Enjoy such tiered services as private spaces, an outdoor terrace, a dedicated concierge and access to the exclusive Imperial Room, home to an extensive collection of rare single-malt whiskeys, cognacs and spirits you'll find nowhere else.

Contact

Saturdays, 6:30 pm–2:00 am

MTV Night

A great party night for appreciation of pop music. Diamonds brings you all the top hits from the golden age of the MTV Era.