Although Four Seasons Resort Scottsdale at Troon North is just a 40-minute drive from bustling Phoenix, a vacation here offers the peace and quiet only remote desert wilderness can offer. Tucked into the foothills of Pinnacle Peak – accentuated with signature saguaros and the occasional crooning of coyotes in the distance – the Resort's 40-acre (16 hectare) property channels desert Zen. But outdoor adventurers find their niche here, too, thanks to excellent hiking trails, a championship golf course and horseback riding opportunities. Here are the best ways to experience this desert locale with the whole family.
Get to know the desert
Scottsdale gets an incredible 330 days of sunshine a year and offers warm daytime temperatures year round. Winter in the region means brilliant blue skies, T-shirt weather and plenty of pool time with temperatures around 70 degrees F (21 degrees C). Take advantage of the mild climate by exploring the Sonoran Desert during a hike up Pinnacle Peak, where you can spot quail, lizards and a variety of cacti, including teddy bear cholla, prickly pear and strawberry hedgehog.
Gaze into the dark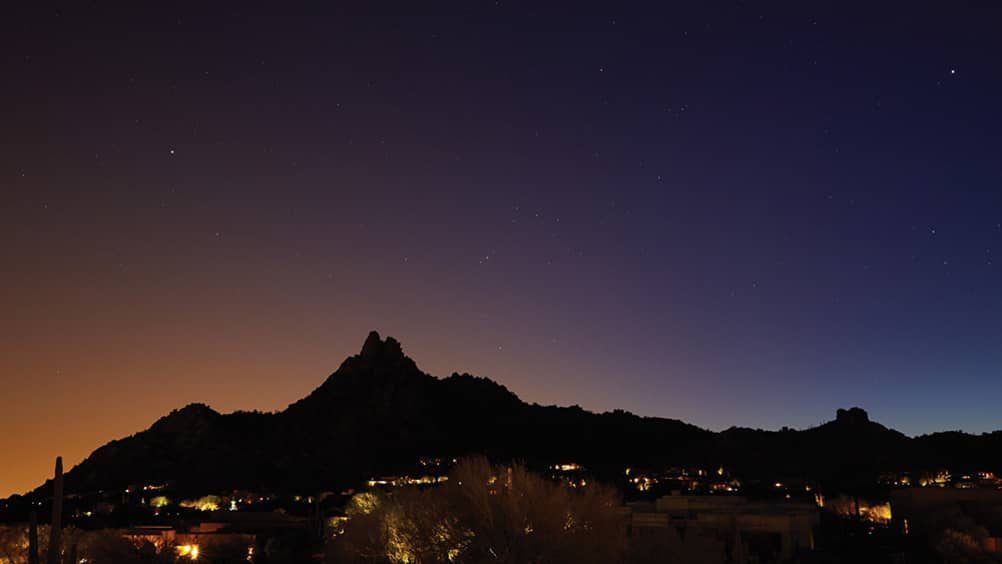 Photography Photography courtesy Four Seasons Hotels and Resorts
A dark-sky ordinance in the region makes for sublime stargazing. Plan to spend Friday night with resident astronomer Richard Allen, who will point out constellations and teach kids how to identify them on their own.
Four Seasons Resort Scottsdale at Troon North
Book Now
Spot wildlife
Though the Sonoran is home to creepy critters such as rattlesnakes and tarantulas, you're more likely to encounter lizards, tortoises and Mel, the resident bobcat who frequents the front entrance courtyard in the early morning. If you're up at dawn, linger on the patio sofa for a chance to see him. The sound of singing birds and the earthy morning air will keep you company while you wait.
Embark on an adventure
The desert is your playground – and it's literally right outside your door. Let the experts at Arizona Outback Adventures customize an excursion for your family. Depending on your interests, you might want to do a half-day mountain biking tour, a full day of trekking and kayaking or rafting the Salt River, or a Grand Canyon fly-and-hike. Serious adventurers with older kids can consider a four-day hiking tour to the red sandstone cliffs of Havasupai.
Dine on local cuisine
The kids will have plenty to choose from at Talavera, the Resort's modern take on the classic steakhouse. The menu emphasizes fresh-from-the-farm ingredients. The whole-wheat penne with chicken and broccoli is a healthful and tasty option for young diners. Adults should try the velvety buffalo tenderloin with bacon and a blackberry demi-glace. (Children ages one to four eat free at several dining spots on the property.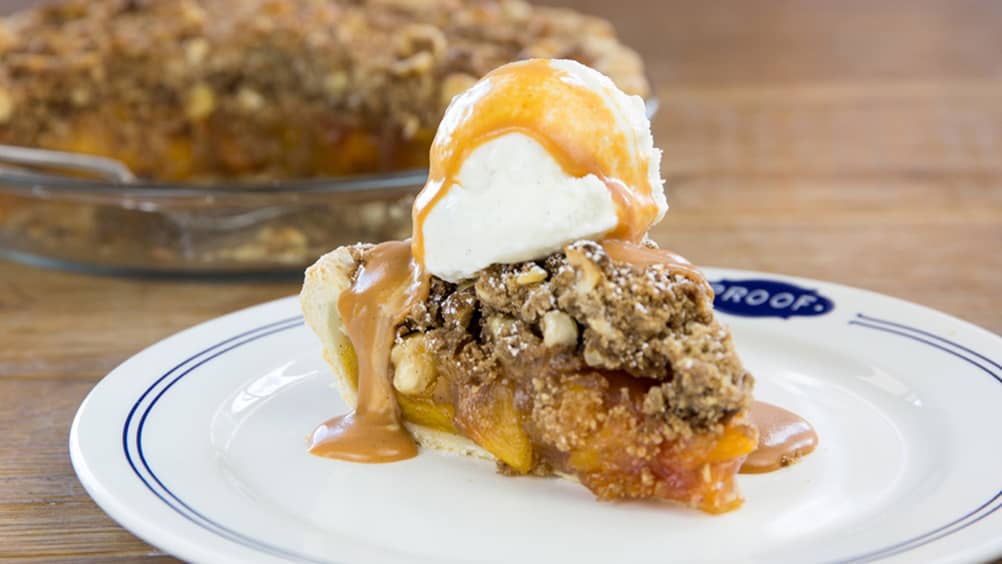 Photography Photography courtesy Four Seasons Hotels and Resorts
Don't miss Proof, the Resort's playful vintage Americana-themed restaurant that offers comfort food classics prepared with ingredients hailing from all 50 states. The fun indoor-outdoor dining venue includes an old-time soda fountain that's open for lunch and dinner, though some splurgers may want to order a milkshake at breakfast.
Let the kids be kids
Children ages five to twelve can stay all day (9:00 am to 5:00 pm) at this complimentary day camp, or just drop in for an hour or two. Most won't want to leave! On the roster: swimming, crafts, archery, roping, kids' golf, desert nature walks, horseshoes, air hockey, cooking classes, Foosball, Nintendo Wii, board games, movies with popcorn, plus seasonal fun like trick-or-treating and pumpkin carving at Halloween. For older kids, there's a teen hangout centre, too.