All Food and Drink
The Team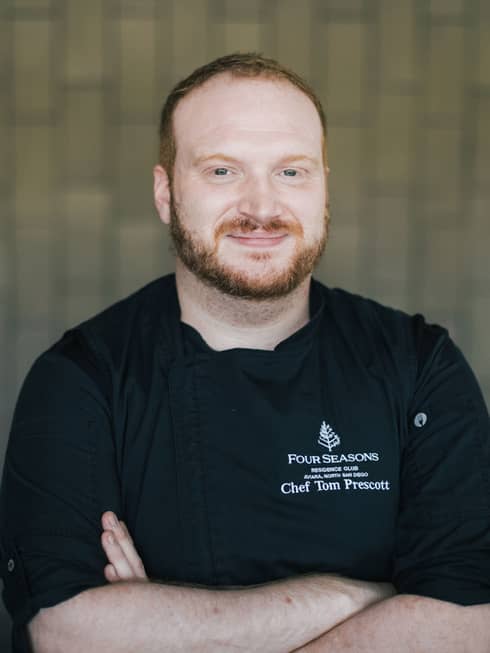 Tom Prescott
Restaurant Sous Chef
A native of Chesapeake, Virginia – where the beach was a major part of his childhood – Chef Tom is thrilled to be living by the ocean here in North San Diego. Cooking since the age of 10, he went to school on both an academic and music performance scholarship, pursuing theatre and music, and developing his skills in piano, flute, clarinet and trumpet. He then turned his focus to gastronomy. After graduating from the Culinary Institute of America, he worked at numerous notable restaurants across the country, including Bourbon Steak at Four Seasons Hotel Washington, D.C., and Edge Steakhouse at Four Seasons Hotel Denver. Most recently, Chef Tom was an educator at the Auguste Escoffier School of Culinary Arts in Boulder, Colorado – one of the top culinary schools in the United States.
"I often think of the flavours of a dish in terms of music," Chef Tom explains. "Bass notes, harmonic progressions, echoes, discordancy – those are terms I use a lot in describing a dish to myself and others. It's like I'm 'hearing' the flavours."
Culinary Experiences
I view each dish as its own movement within the symphony of a meal. Each can be distinct with highs, lows and different sounds, but everything needs to be in harmony.

Tom Prescott

Restaurant Sous Chef
Nothing complements a slice of pizza like ice-cold beer. Get creative as we show you how to make your own fresh-baked specialty pie – and then pair it with just the right pint.