Born in Harare, Zimbabwe, and raised in the U.K., Four Seasons Hotel Seoul Head Mixologist Keith Motsi has travelled extensively, collecting international experiences – which serve as inspirations for his concoctions.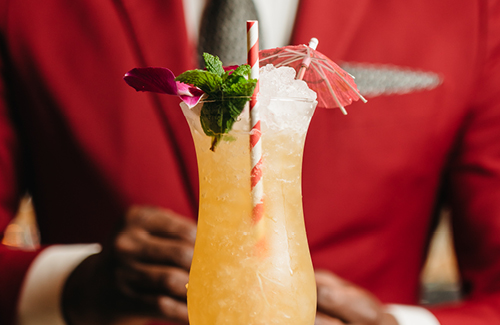 Becoming an accomplished mixologist wasn't his initial goal: "Like most young Brits, I wanted to have my own spare money to spend on frivolous things without anyone questioning those purchases," he says. But in his first job, making cocktails at Jake's Bar & Still Room in Leeds, he was convinced he'd found his calling. "I loved meeting and hosting people from all different walks of life."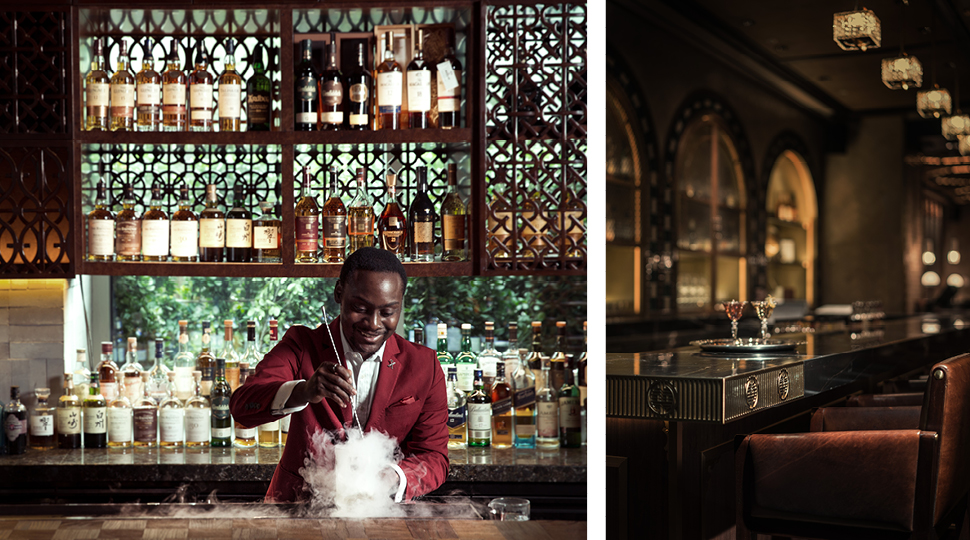 Motsi says that the time he's spent in cities around the globe – including London, where he served as head bartender at renowned members' club Soho House & Co, and Beijing, where he helped open Equis, the glamorous social lounge once situated in Four Seasons Hotel Beijing – has provided fresh "plot lines" for drinks.
Keith Motsi's Signature Cocktails
"People love a good storyteller, and behind every good drink is an unforgettable story," he says. "Curiosity and being able to step out of my comfort zone have helped me be receptive to creativity in all places."
For the drinks he's mixing at Charles H. bar in Four Seasons Hotel Seoul, the city's vibrant markets have become his muses. "Namdaemun is an explosion of flavours," he says. "And Gwangjang Market really gives you a feel of traditional Korea."
Motsi's imagination runs wild when it comes to recipes, but he still has a penchant for classic cocktails. "Everyone is looking for the perfect Instagrammable cocktail and forgetting the simple pleasures of enjoying delicious beverages," he says.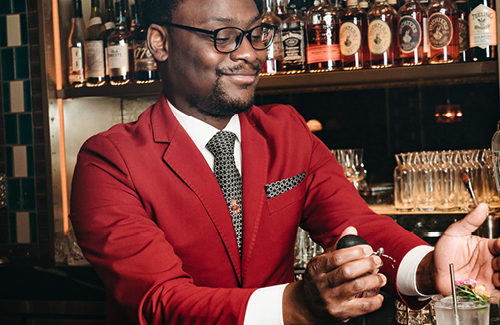 One of his favourites from the Charles H. menu is the signature drink, Ms. Frida, an homage to artist Frida Kahlo. It's a combination of blanco tequila, clarified grapefruit juice, lavender cordial and bergamot essence – a nod to Kahlo's favourite scent, Shalimar by Guerlain. "It looks simple," Motsi says, "but the taste is sublime."
Motsi's advice for getting to know the city is simple: "Commit to one area and simply explore." Below, he shares a few of his favourite spots.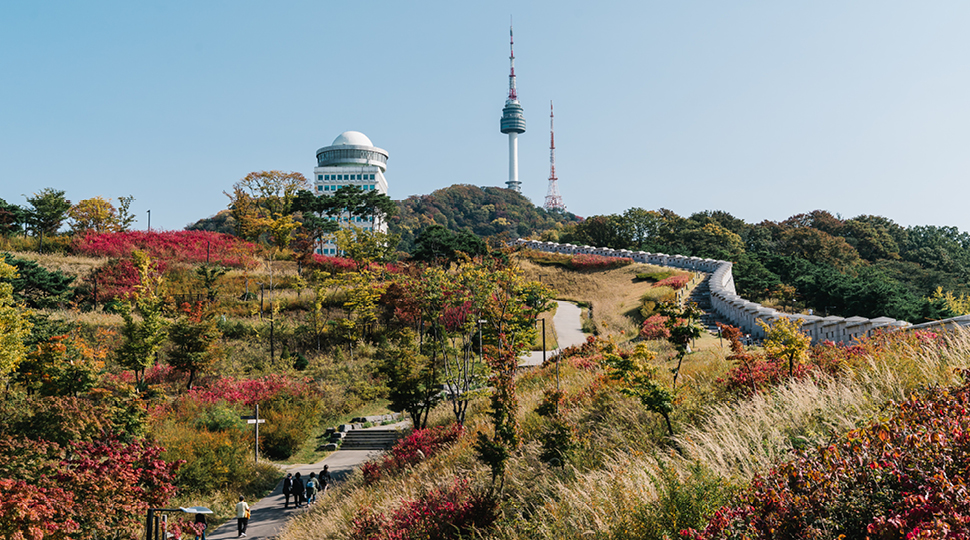 Namsan Mountain is 10 minutes by car from the Hotel and is my favourite spot to exercise, particularly in the spring and autumn; the gardens and walkways are full of stunning colours. The city has installed outdoor exercise equipment on the mountain for the public to use – the environment is full of great community spirit.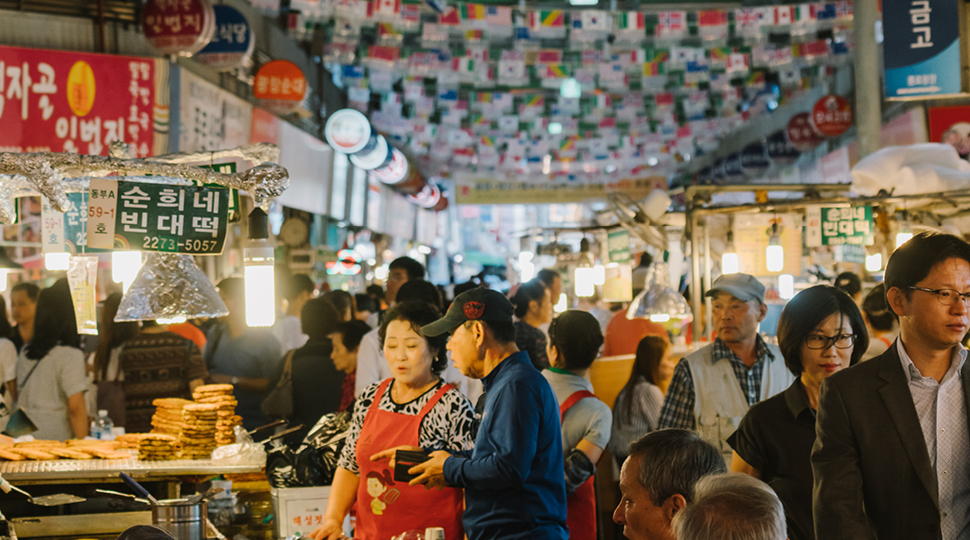 Gwangjang Market is a traditional food market in Korea. It is very interesting to watch the passion of the ajummas, or "aunts," and how they try to make their customers feel like family. My favourite treats to buy here are the knife-cut noodles and gimbap, a sushi roll–like Korean dish made from cooked rice and vegetables that are rolled in gim, dried sheets of nori.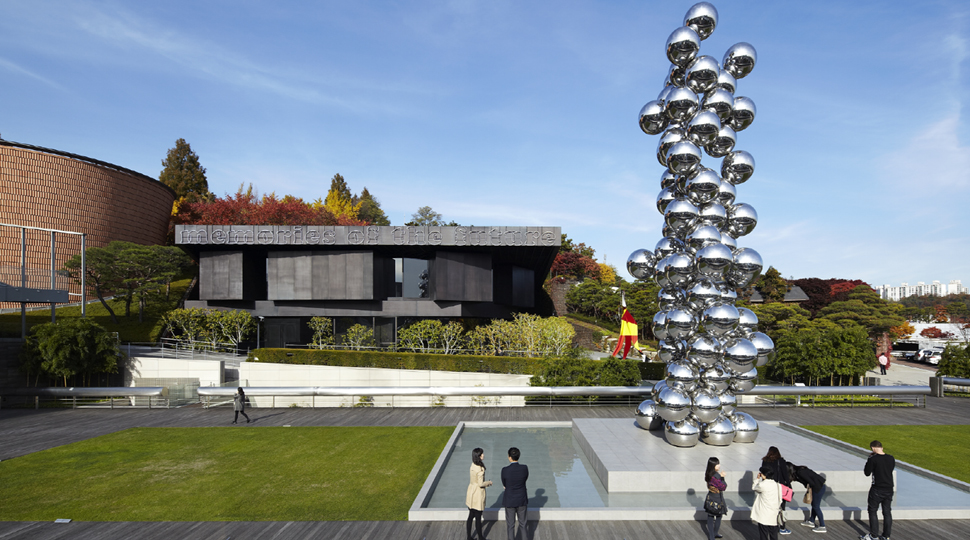 I love the Leeum Museum, which showcases traditional art and also houses one of the finest collections of contemporary works in Korea. My favourite area is a small outdoor garden with various installations. You can feel the art, architecture and nature coming together perfectly.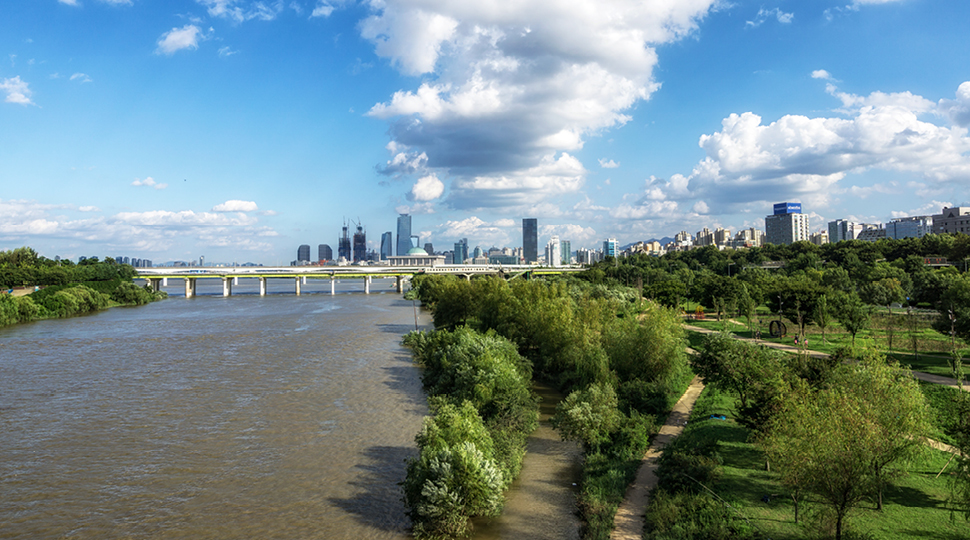 When I have time, I enjoy taking a stroll around Yeoido Han River Park. It's just 30 minutes away from the Hotel and, besides seasonal activities such as the Cherry Blossom Festival in spring and the World Fireworks Festival in autumn, it's a great place year-round for picnics or a bit of Frisbee fun with friends.
YOUR JOURNEY BEGINS HERE
What will you sip and discover in Seoul?