A stay in Costa Rica is a feast for the senses: sounds of ocean waves rolling in and out and animals rustling through the tropical dry forest, cool water hitting your skin as you swim beneath a thundering waterfall, scent of the salty breeze. Tucked between two unspoiled beaches on the verdant north Pacific coast, Four Seasons Resort Costa Rica at Peninsula Papagayo is surrounded by rugged yet tranquil natural beauty that eases into your psyche, connecting you to this lush paradise. Our senses feed our brain information about the world around us, but if we let them, they can tell us much more.
"Your body is always speaking to you," says Georgina Miranda, social entrepreneur, coach, activist and mountaineer athlete. "The question is, are you going to listen to it?" She recently explored this question during a visit to Costa Rica with Patrick Janelle – the creative director and world traveller behind A Guy Named Patrick – to record a podcast on personal experiences and perspective on exploring the world through our senses.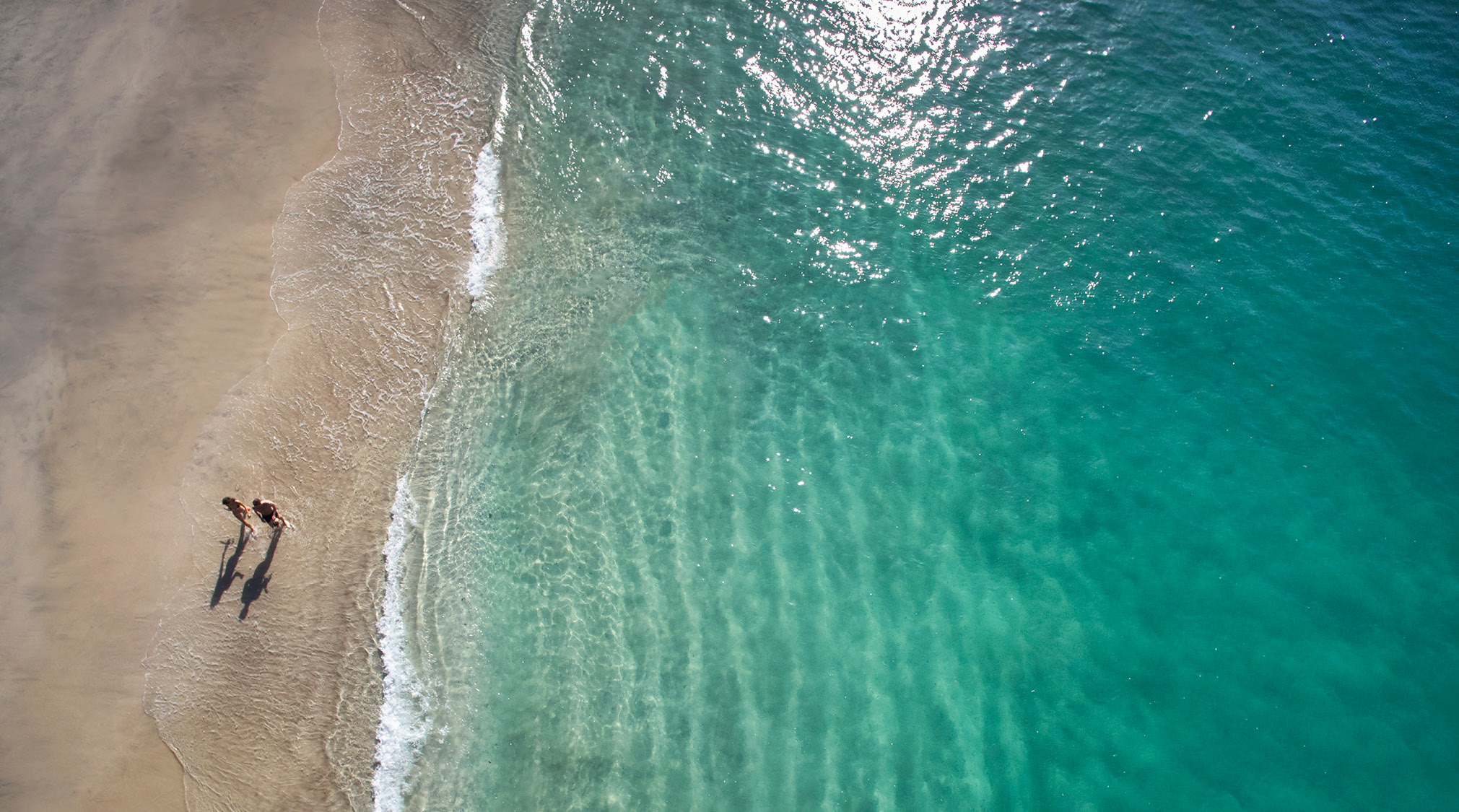 For Miranda, who is also an energy practitioner and yogi, tapping into her senses and using them to keep her attention on the present moment is a big part of her mindfulness practice and of the way she moves through the world. In 2008, she set out to accomplish the Explorer's Grand Slam – climbing the highest peak on each continent and skiing the last degree to the North and South poles – to raise funds for two non-profits combating gender-based violence in the Democratic Republic of Congo. Only 15 women in the world have ever completed the challenge, and Miranda is well on her way to adding her name to that list.

She has six of the Grand Slam summits done, including Mount Everest, and 10-plus years of far-flung adventures under her belt. And as she meets the challenges one by one, she's seeing the world – and her place in it – in a new light. "There's a moment when travelling that you realize you will never be the same because of what you've experienced," Miranda says. "You have felt, touched, tasted and been immersed in a new reality, and so now your own reality is different. I felt this when I reached the top of Everest, and I felt it eating my first gelato when I was 21 years old and in Rome."
As she forges deeper connections to the destinations she visits and the people she meets, Miranda has a new-found appreciation for the life-changing benefits of travel. "It's been in the recent years that [I realized] my travelling has changed so much. I no longer want to see the world – I want to feel the world," she says. "And that really shapes how I travel."
Explore Costa Rica with Four Seasons
For most of us, the seeing part of travel is easy enough. But how does one actually go about feeling the world? "It's utilizing all of your senses, but then also the energy of a space," Miranda says.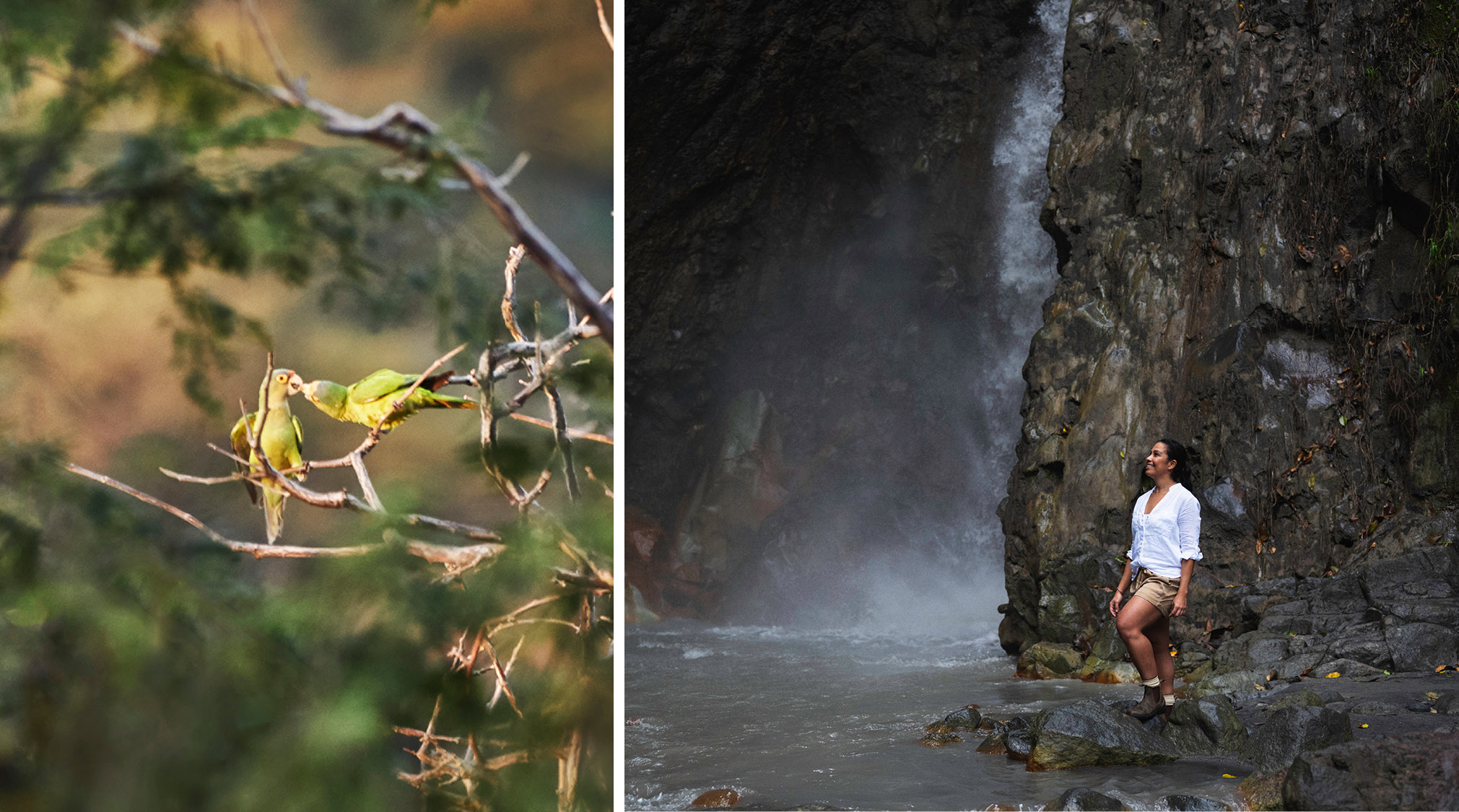 It's one thing to read about the biodiversity that exists on an island like Costa Rica and research the birds you'll see, the animals you'll encounter or even the average size of the swells you'll surf. But it's not until you're walking among the towering trees on the Trail of Giants, looking up to see monkeys jump from branch to branch, or you're sitting beneath a twinkling canopy of stars and sipping a Cabernet Sauvignon aged with a real meteor, that your recognition of the experience transforms it into something you understand not just with your mind and your senses, but with your entire being.
"My travels have helped me feel more connected and in touch with humanity and the earth," Miranda says. "Time with pristine nature – no matter where I am in the world – and learning about new people is a gift. It offers a sense of renewal in my soul unlike anything else. It's like coming home to a part of myself that was forgotten."
Even if you don't practice mindfulness, tapping into the feel and energy of the destination you're in is something every traveller typically aims for. "I think one thing [you can do] is to just be fully present," says Miranda, who is an energy practitioner and yogi. "If you're travelling long distances, you get to a place and you might be so caught up in the excitement of the list of things you want to go see and do that you don't give yourself the opportunity to actually just arrive and really be there."
She suggests giving yourself 20 to 30 minutes upon arrival to be present in the moment. Don't have anywhere to go or anything to do except observe. "It's this art of being versus doing," Miranda says. "And I think Western culture really encourages us to constantly be doing, but you miss out on so much magic."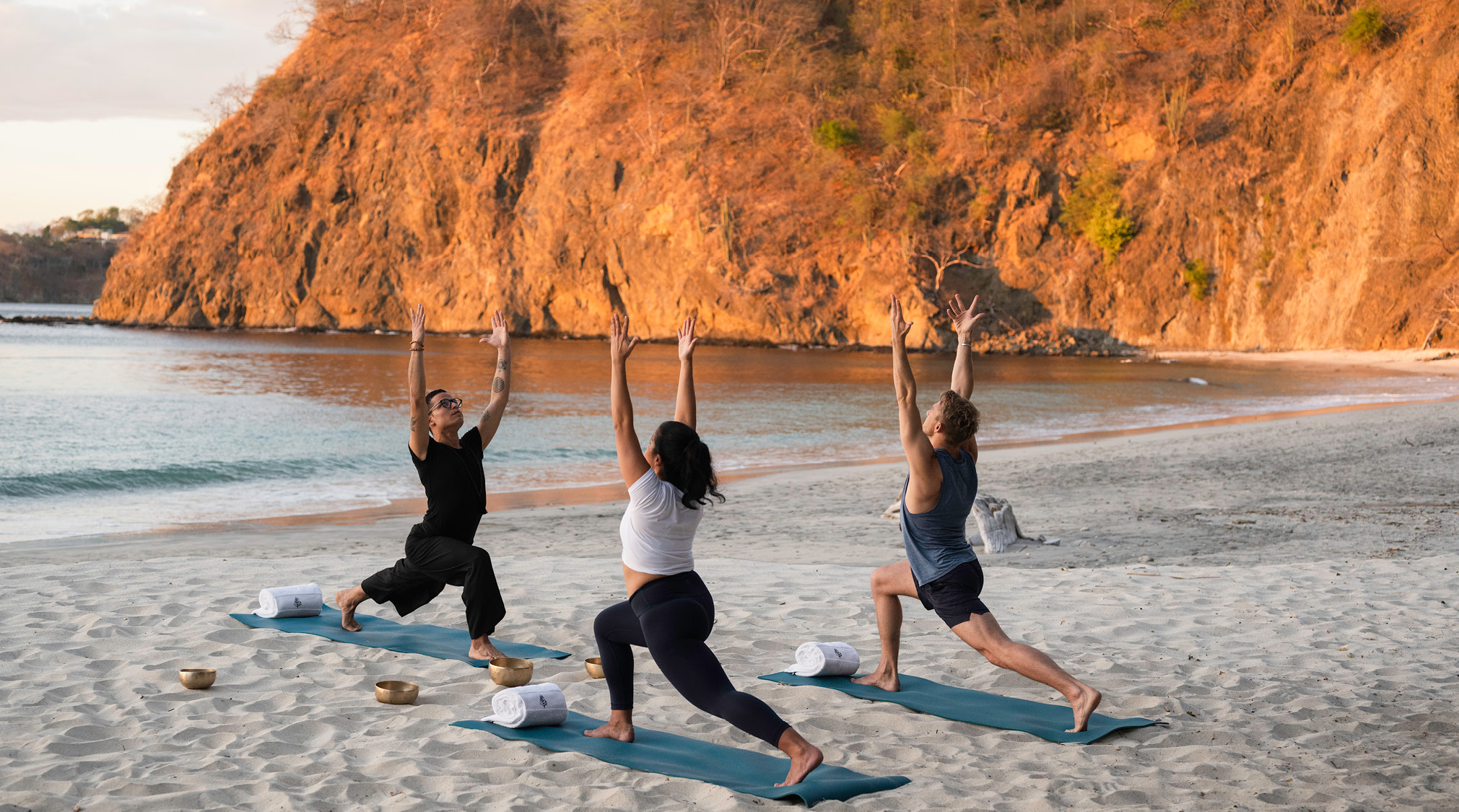 If you are having a hard time switching gears and tapping into the present, head to the Resort's Spa. A yoga session, spa treatment or meditation class can help you find balance and set your intention for your stay. The Resort's Wellness Concierge is on hand to design a custom plan with you to help your best self emerge – centring your breath, body and mind for balance in your life.
Explore the world with Four Seasons
Stepping out into nature, even for a few moments, can also do wonders: Float in the clear blue waters surrounding the Resort, dive under the waves on a snorkelling adventure, or set off with the Resort's in-house adventure outfitter, Papagayo Explorers, for a guided trek to help you discover the peninsula through experiences with purpose.
"If you're open enough, you can let a lot of wonderful things come into your life when you travel," says Miranda. "It snaps you out of autopilot and it gives you the opportunity to wake up to yourself again."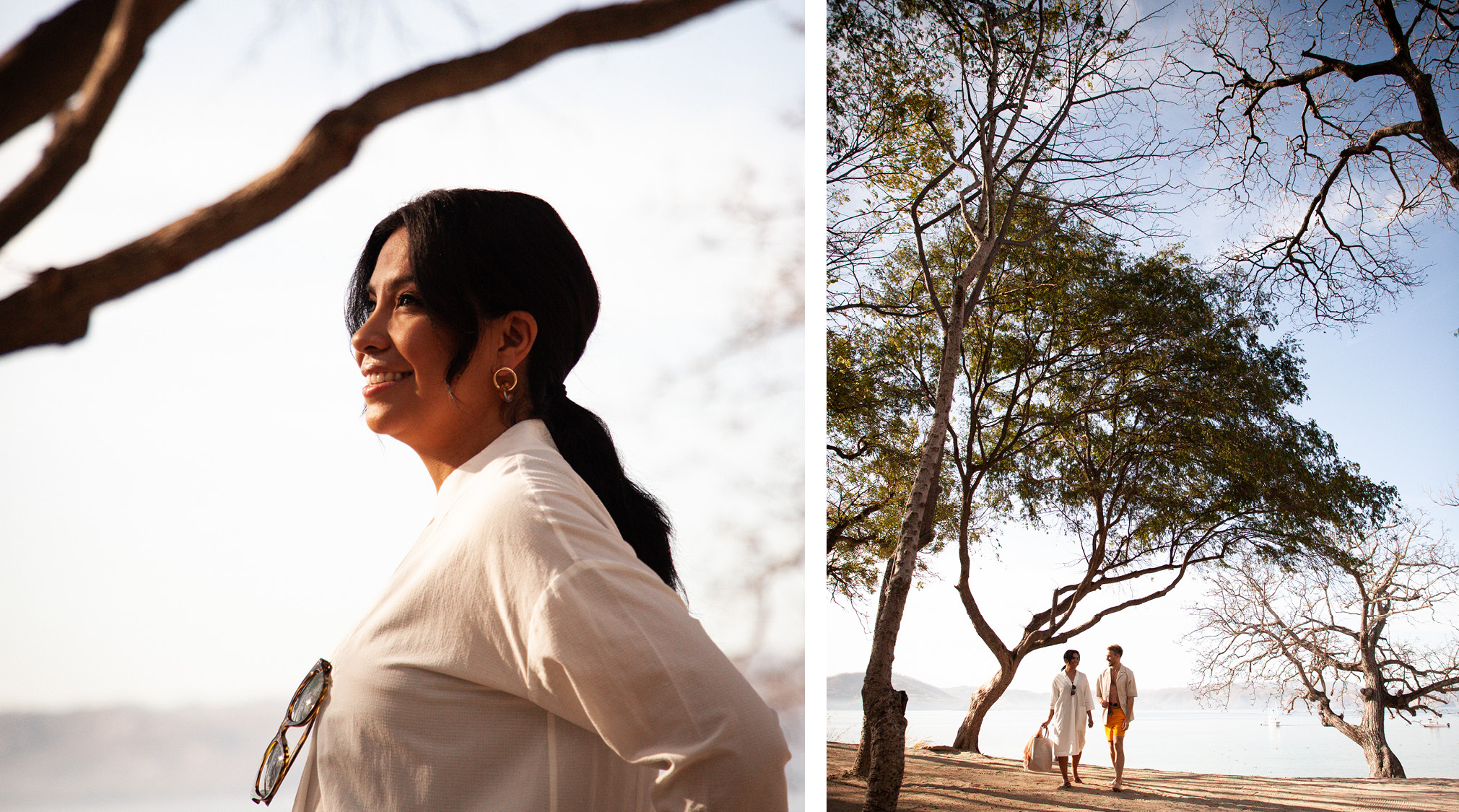 When we can live with intention and travel with intention, it's all the easier to experience that magic that Miranda talks about. We can choose a purpose for a trip – to get a break from work, recharge or strengthen bonds with loved ones – but she cautions travellers not to get too caught up in ticking boxes and checking off items on to-do lists.
"I think every experience can be abundant. And somehow, you're limiting that abundance with a list," she says. She knows first-hand the feeling of disappointment that comes with not being able to do every single thing she had planned for a trip, and how it can get in the way of focusing on the beautiful things she did do and the people she connected with along the way.
The unofficial motto you'll hear almost everywhere you go in Costa Rica is "pura vida." The literal translation into English is "pure life," but in reality it's much more than that. It's an attitude, a way to approach life that says "it's all good," both when things are going your way and when they're not – especially then. It's an outlook that perfectly lends itself to staying present and being open to new connections and discoveries – and the benefits that life has to offer right here, right now.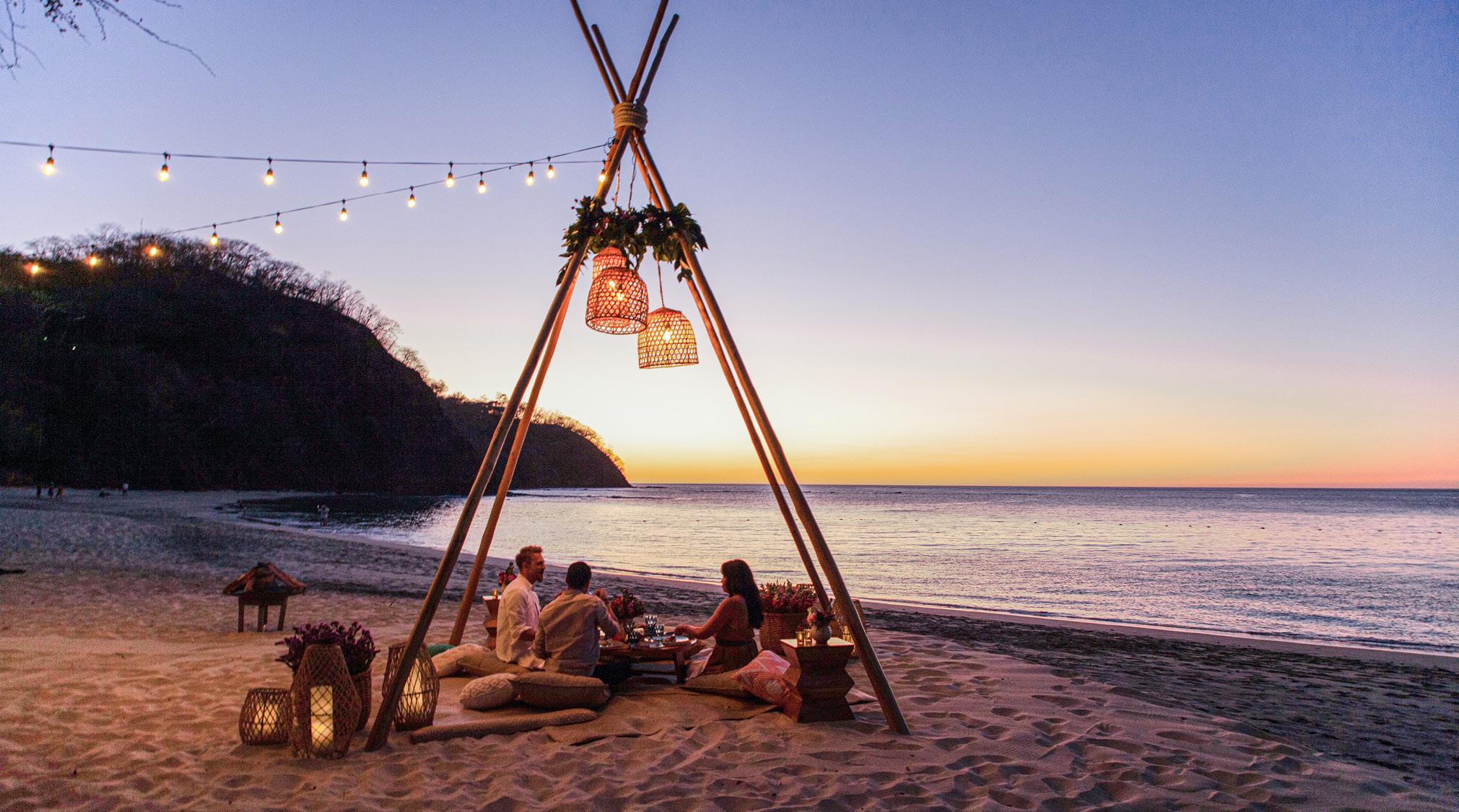 Having travelled so much over the years, Miranda has a motto, too. "It came to me around 25, I think, and it's really shaped everything," she says. "The extraordinary is always possible. Never limit yourself or life's potential." And the extraordinary, she notes, is not someone else's extraordinary. It's yours. It's whatever that means to you.
Whether you're climbing real mountains or figurative ones, the world is filled with endless possibilities for connection. Stay present and you'll feel it.
Four Seasons Experiences to Help You
Travel With Intention
RECONNECT THROUGH LIFE-CHANGING TRAVEL
Your journey begins here