Formerly Canton, Guangzhou is the capital of southern Guangdong province and is a modern city with an ancient heritage. From its perch along the Pearl River, Guangzhou offers sophisticated arts and entertainment while celebrating Cantonese culture and the city's famously refined cuisine. To help you make the most of your visit, we asked Kent Li, Chef Concierge at Four Seasons Hotel Guangzhou, to share his recommendations for exploring this vibrant metropolis.
Cloud views
From vantage points throughout Guangzhou, the soaring Canton Tower is the architectural exclamation point along the historic Pearl River. Completed in time for Guangzhou's hosting of the 2010 Asian Games, this 600-metre-tall (2,000-foot) structure serves as the world's highest TV transmission tower, as well as a tourist observation platform, with superb 360-degree views over the Pearl River Delta. The slender structure, which twists on its axis halfway up, has been nicknamed xiao man yao, meaning "young girl with tight waist." Sitting on top is the world's highest Ferris wheel. Hop inside one of the enclosed glass pods to enjoy the views during a 30-minute single rotation. The highest observation deck is perched 454 metres (1,500 feet) above Guangzhou—with triangular, protruding glass boxes that give the impression you are floating on air.
Cultural performances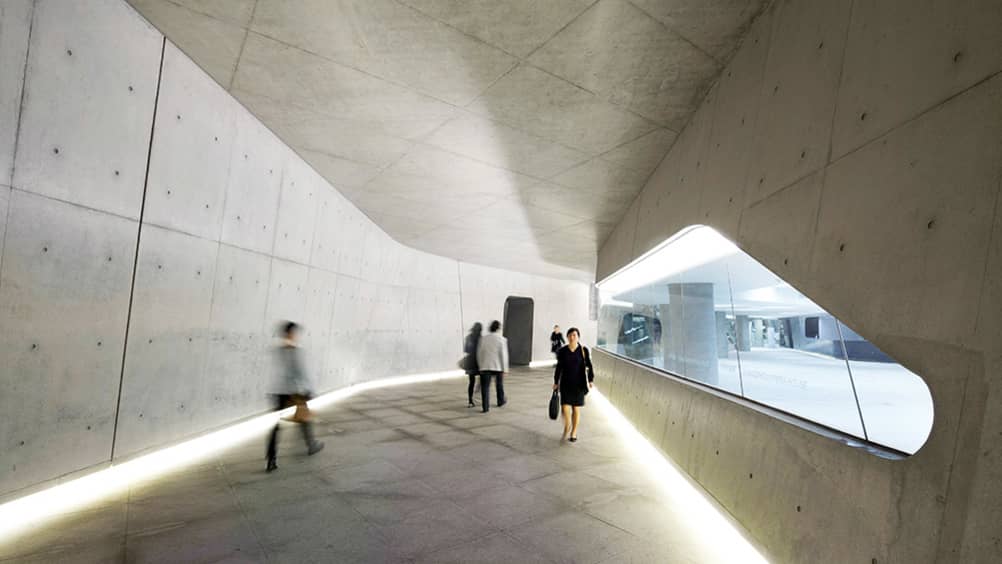 Photography VIEW Pictures Ltd / Alamy Stock Photo
Although a vibrant port city and the commercial centre for southern China, Guangzhou is aiming to raise its profile as a destination for performance art. Across the Pearl River from the Canton Tower is another stunning piece of modern architecture, the Guangzhou Opera House. Described as a sci-fi oyster shell and a glassy shark's mouth, it was designed by Pritzker Architecture Prize winner Zaha Hadid. The acoustics are superb, and it's well worth visiting even if you don't wish to see an opera or orchestral concert by international performers, or a traditional Chinese theatre production.
Traditional folk art
First established in 1894 as the Chen Clan preparatory academy for students taking the Imperial exams, the Guangdong Folk Art Museum is housed in a stunning Chinese courtyard mansion. Created in slate and stone with upturned eaves, ornamental carvings and painted wooden beams, the cultural centre and gallery houses an impressive collection of calligraphy, landscape paintings, jade carvings, porcelain, embroidery and antique Chinese furnishings. Wandering the halls, courtyards and gardens offers insights into traditional southern Chinese architecture—and the gentry who funded and built these magnificent buildings.
Cantonese dining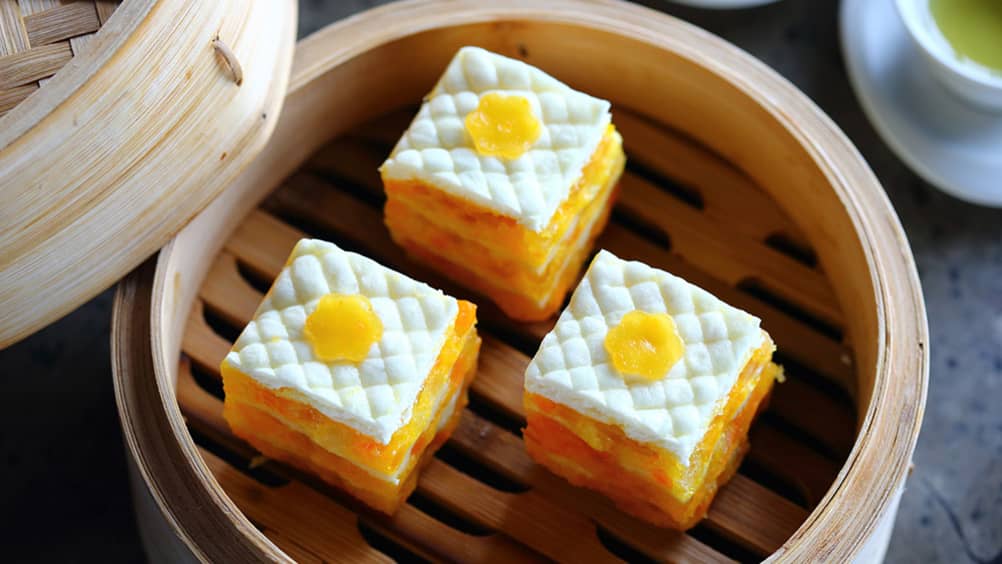 Photography courtesy Four Seasons Hotels and Resorts
Guangzhou citizens love to eat, and no wonder, given that their city is the original home of dim sum plus one of China's most famous types of cuisine: Cantonese. Located in an old Southern Han dynasty garden beside Liwan Lake, Panxi Restaurant has been a cherished local eatery for more than 60 years. The setting—leafy courtyard gardens with ponds, banyan trees and red lanterns—is almost as pleasant as the refined Cantonese and Chaozhou cooking, with popular dishes including steamed shrimp dumplings, Baiqie chicken, suckling pig and water chestnut cake. Another favourite, Yu Yue Heen specializes in Cantonese cuisine and offers a full dim sum menu and an impressive dessert selection.
Scenic strolling
As part of a huge city makeover ahead of the 2010 Asian Games, Guangzhou created a 1,060 kilometre (650-mile) system of walking trails and parks referred to as Greenways. These walkways connect the many tributaries of the Pearl River Delta with the city's green spaces and hills. A walk along the riverside is a great way to view the city's various architectural styles, ranging from the twisted, sky-reaching Canton Tower to the parks of Ersha Island and the beautifully restored colonial buildings of Shamian Island. A treasure trove of 19th- and early 20th-century architecture, the streets of Shamian Island housed the former British and French concessions. A walk around this compact, peaceful district takes you past grand Neoclassical and Gothic mansions, banks, hotels and the exquisite Our Lady of Lourdes Chapel.
Yuexiu Park
More than just a vast, undulating park with lakes and hills, Yuexiu is a great place to experience traditional Guangzhou culture. Stroll through the leafy glades in late afternoon and you may encounter elderly locals walking their songbirds in birdcages, impromptu Chinese opera performances, and tai chi practitioners perfecting their martial arts moves. Yuexiu Park is also home to the Guangzhou Museum, housed in a five-storey former temple, and the city's pride and joy—Statue of the Five Rams. The stone statue depicts a legend that five immortals descended on Guangzhou during a famine riding on five goats that carried rice in their mouths. Locals believe this means that the city will never go hungry again.
Family fun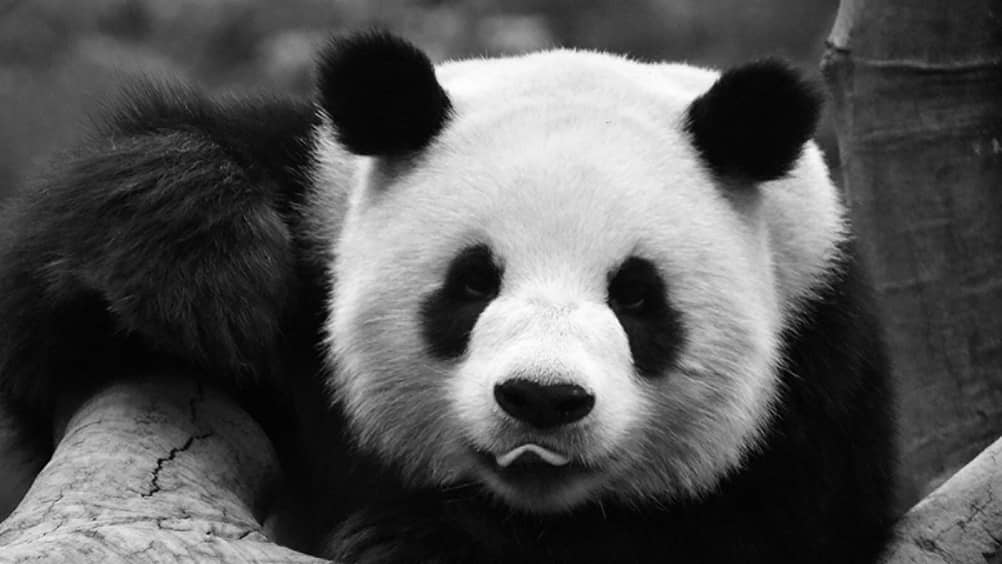 Photography courtesy Four Seasons Hotels and Resorts
Guangzhou is home to many parks and recreational areas for leisurely picnicking and active playing. Among the most popular spots is Chimelong Park, located in south Guangzhou. This vast park is home to the Chimelong Paradise Amusement Park, where roller coasters and themed rides will thrill both young and adult visitors. Animal enthusiasts shouldn't miss the Chimelong Xiangjiang Safari Park, China's largest safari park and its leading zoo. Here you'll find more than 20,000 animals, including Chinese giant pandas, polar bears and koala bears.
Night on the Pearl
Guangzhou bestrides the mighty Pearl River, China's third-longest. Visitors can board river cruise boats at various locations throughout the city, both during the day and in the evening. A night-time cruise starts at 6:00 pm from Tianzi Wharf on the North Bank. It navigates the broad, darkened waters and showcases the city's alluring blend of historic and modern architecture and its numerous neon-lit bridges.
Spa invigoration
Photography courtesy Four Seasons Hotels and Resorts
Retreat from Guangzhou's hectic city beat at the Hua Spa on the 69th floor at Four Seasons Hotel Guangzhou. The extensive water-based treatment area includes a Vichy-style shower, Rhassoul chamber, crystal steam room and laconium in the women's area, and an herbal steam bath, Finnish sauna, and ice fountain in the men's area. The 120-minute Flowers of the Four Seasons ritual combines the exotic fragrances and calming properties of Chinese rose, lotus and mu mian. Enjoy an invigorating footbath and body scrub, followed by a face and body mask. The spa journey rounds out with a soothing massage designed to nourish and hydrate your skin using botanical oils.
Four Seasons Hotel Guangzhou