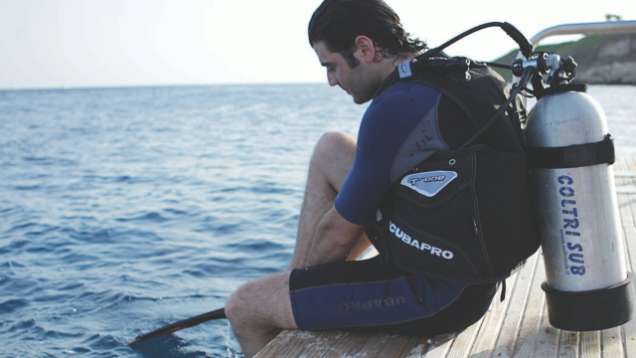 Dive Centre Hours
The Red Sea is recognized as one of the leading diving destinations in the world. Visitors can enjoy reef systems, coral gardens, wall diving, drift diving, night diving and wreck diving, all within reach of Four Seasons Resort in Sharm El Sheikh, Egypt. Water temperatures rarely drop below 22°C (72°F), and can rise to 30°C (86°F) in the hot summer months.
From FourSeasonsMagazine.com
There are 76 recognized dive sites within a day's boat ride of Sharm El Sheikh, Egypt, many of them only a few minutes from the Resort. Closest is the great variety of sites at Tiran, and the area between Tiran Island and the Sinai Coast offers great drift and mooring dives. Farther south is Ras Mohammed National Park, home to a number of dramatic and famous dive sites, such as Shark and Yolanda reefs, the SS Dunraven shipwreck and Ras Gozlani. Nearer the Resort are many sites offering 30-metre (100-foot) visibility, as well as a vast coral garden, hundreds of species of fish and favourable environmental conditions for all divers.

Night diving is also easy and interesting in these waters, with plenty of "nightlife" on the Resort's pristine House Reef and at nearby dive sites. Even without lights, divers can see down to a depth of 10 metres (30 feet) with the light of the full moon. On most nights, divers can witness the bioluminescence of tiny particles of glowing plankton.

On the private and secluded House Reef, depths range from the comfortable plateaus of just 5 metres (16 feet) down the sandy slopes to 30 and 40 metres (98 and 130 feet). Depths up to 100 metres (330 feet) are also nearby, making the House Reef an ideal training site for any course, from children's intro dives to Trimix Diver. The Resort also offers the most advanced and modern vessels and marine equipment in the Middle East, including 7-metre (23-foot) and 10-metre (33-foot) RIBs in addition to our beautifully maintained daily boat, Virginia.

Whether you are a casual swimmer or snorkeller, a new or established recreational or technical diver or would just like to sun yourself on one of our many boats, visit our Dive Centre to plan your Red Sea, Egypt, diving experience.