Guest Rooms (5)
Our stylish and well-appointed Guest Rooms offer the very best in comfort and privacy, while providing a peaceful retreat in which to relax and unwind throughout your stay.
Suites (4)
Ideal for both business trips or family vacations, these expansive Suites provide all the extra space you could need for your stay, with separate sleeping and living spaces.
Specialty Suites (2)
Our premium Specialty Suites are perfect for travelling with family and friends or extended stays, with separate living and sleeping areas and the extra space you need to entertain or unwind.
Featured Amenities
Complimentary premium Wi-Fi
Casa Medina, the historic home of Four Seasons, promises an astonishing journey steps away from the gourmet paradise of Zona G. This quietly elegant atmosphere is contrasted in harmony with a modern twist.

Paula Gamboa

Director of Marketing
By Design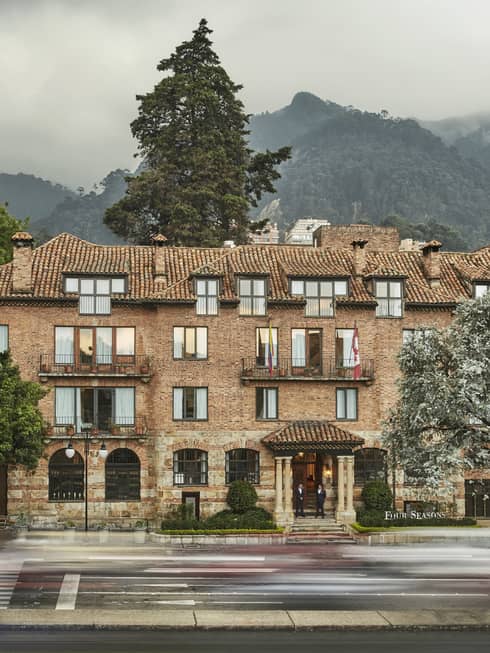 Historic Beauty
Built in the 1940s, Casa Medina was originally a private eight-apartment building designed by architect Santiago Medina, who found his inspiration on French classical architecture. Every detail was carefully planned by him – pay special attention to the stained glass design on our staircase and the doors of each room. Now an architectural heritage building of the city, Casa Medina's colonial style and original woodwork can be enjoyed in each of our unique guest rooms.
INTIMATE AND EXCLUSIVE
No two rooms are alike at Casa Medina. Each of our 62 rooms is unique, sophisticated and classically designed. The Hotel has 19 spacious suites including the Penthouse Suite, a favourite among heads of state, royalty and rock stars. Selected rooms add comfort with a wood-burning fireplace while others have a balcony. The beds are custom-designed for a peaceful sleep.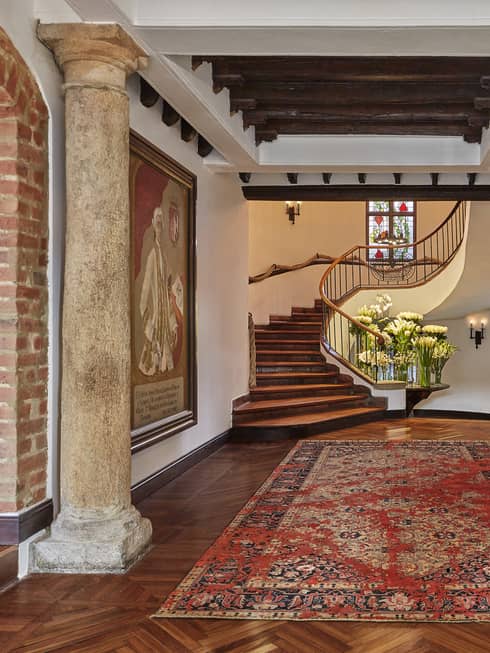 Perfectly placed for business and pleasure
Four Seasons Hotel Casa Medina makes you feel at home in the Zona G, the heart of Bogotá's gastronomic district. The Hotel's stone columns, beamed ceilings and hand-carved details exude charm, inspiring Colombia's Ministry of Culture to declare it a monument of cultural interest.