Warm and sophisticated, this space welcomes guests to a seat by the fireplace or a stool at the long bar for bespoke cocktails and exclusive, barrel-aged bourbon.
Hours
Open Daily

12:00 noon – 12:00 midnight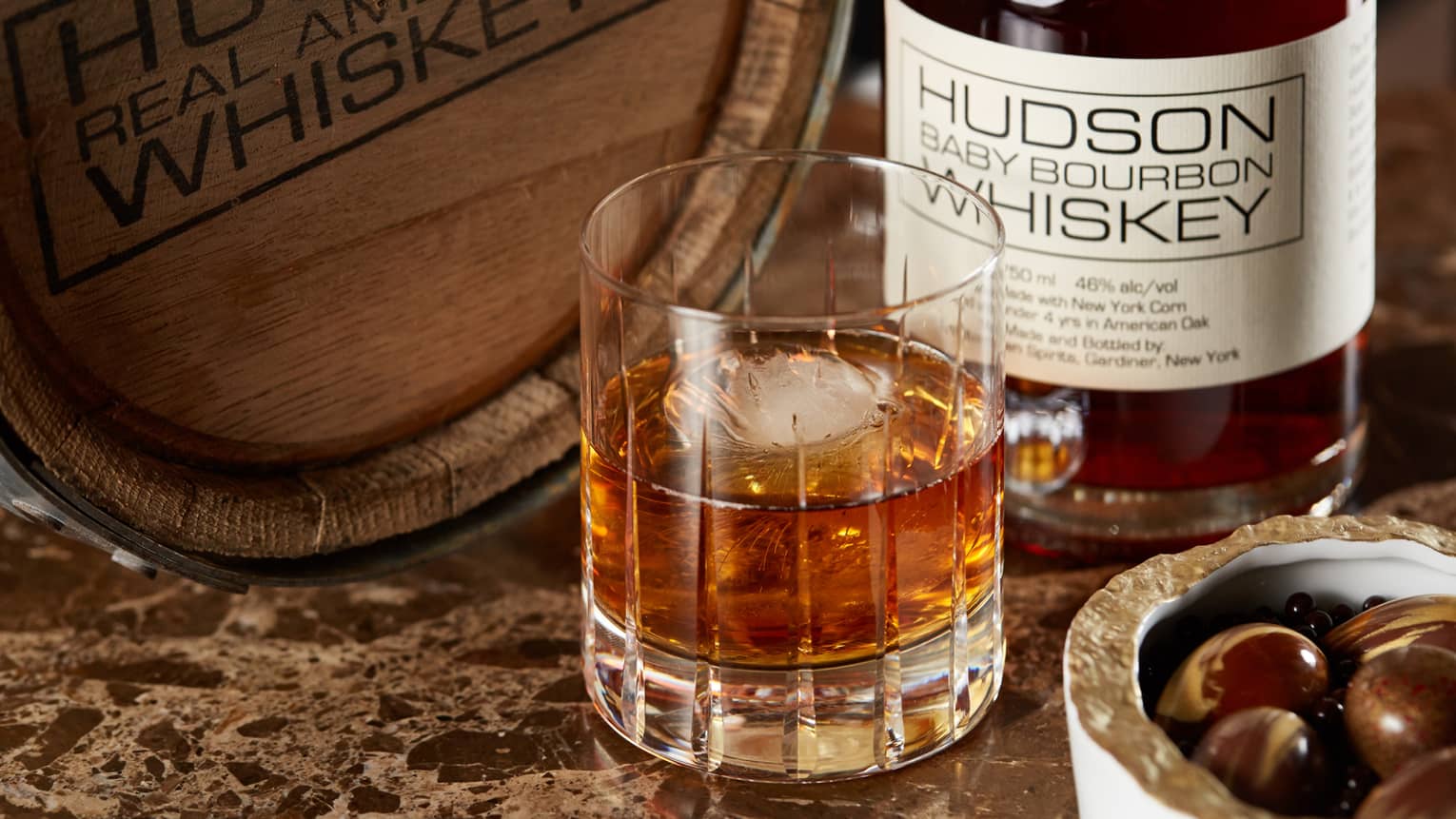 EVENTS
Every Friday, 6:00 PM – 10:00 PM

Live Jazz with Acute Inflections at Ty Bar

Experience the sultry and chic jazz stylings of Acute Inflections while enjoying classic cocktails, seasonal bites and an exclusive spirits selection at Ty Bar. Vocalist Elasea Douglas and bassist Sadiki Pierre have experience performing at iconic venues in New York City and are sure to delight.

Barrel-Aged Cocktails

Discover the art and science of barrel-aging at Ty Bar. Our new curated selection of cocktails features spirits aged for 60 days in American oak. Pair the earthy flavours with the umami of our signature Korean Beef Tacos, Ōra King salmon skewers, or shiitake mushroom spring rolls.
In-Room Dining

Freshly made green juice, a Japanese breakfast or a dry-aged, NY-strip steak: whatever you're craving, our 24-hour, in-room dining can deliver.

Details

The Garden

Sunlight filters in through tall windows, and African acacia trees reach toward the ceiling. In this enchanted setting, relaxation and lively conversation come naturally, along with a menu of exceptional breakfasts and lunches made from locally sourced ingredients.

Details