The incredible four-day event was organized by Enterprise Events Group (EEG) for one of the world's best-known brands. (As part of the original agreement, the client requested confidentiality.) The buyout was for the company's annual incentive program, rewarding the top 1% of global sales people. This all-expenses-paid trip offered 750 staff and their families a once-in-a-lifetime Four Seasons reward.
Four Seasons Resort Oahu at Ko Olina was still in pre-opening phase and undergoing significant renovations, when it was selected for this 2017 program.
THE BENEFITS OF FOUR SEASONS
According to John McMurray, EEG's Account Director, "As soon as I learned there'd be a Four Seasons with 370 rooms in Hawaii, I knew it would be an easy sell for large programs. It's rare to find a hotel of that size with five-star views and five-star service."
Because the attendees were arriving from around the globe, the Oahu location was ideal, thanks to the many non-stop flights to Honolulu International Airport, just 30 minutes from Four Seasons.
Cassie Conching, Sales Manager at Four Seasons Resort Oahu at Ko Olina, points out another benefit. "Our resort is located on the west side of the island, which is less developed. We offer the same authentic Hawaiian atmosphere as the outer islands – without the need for additional flights. And yet we're still just 35 minutes from Waikiki Beach and the big shopping malls in Honolulu, if people want to experience the busier side of Oahu."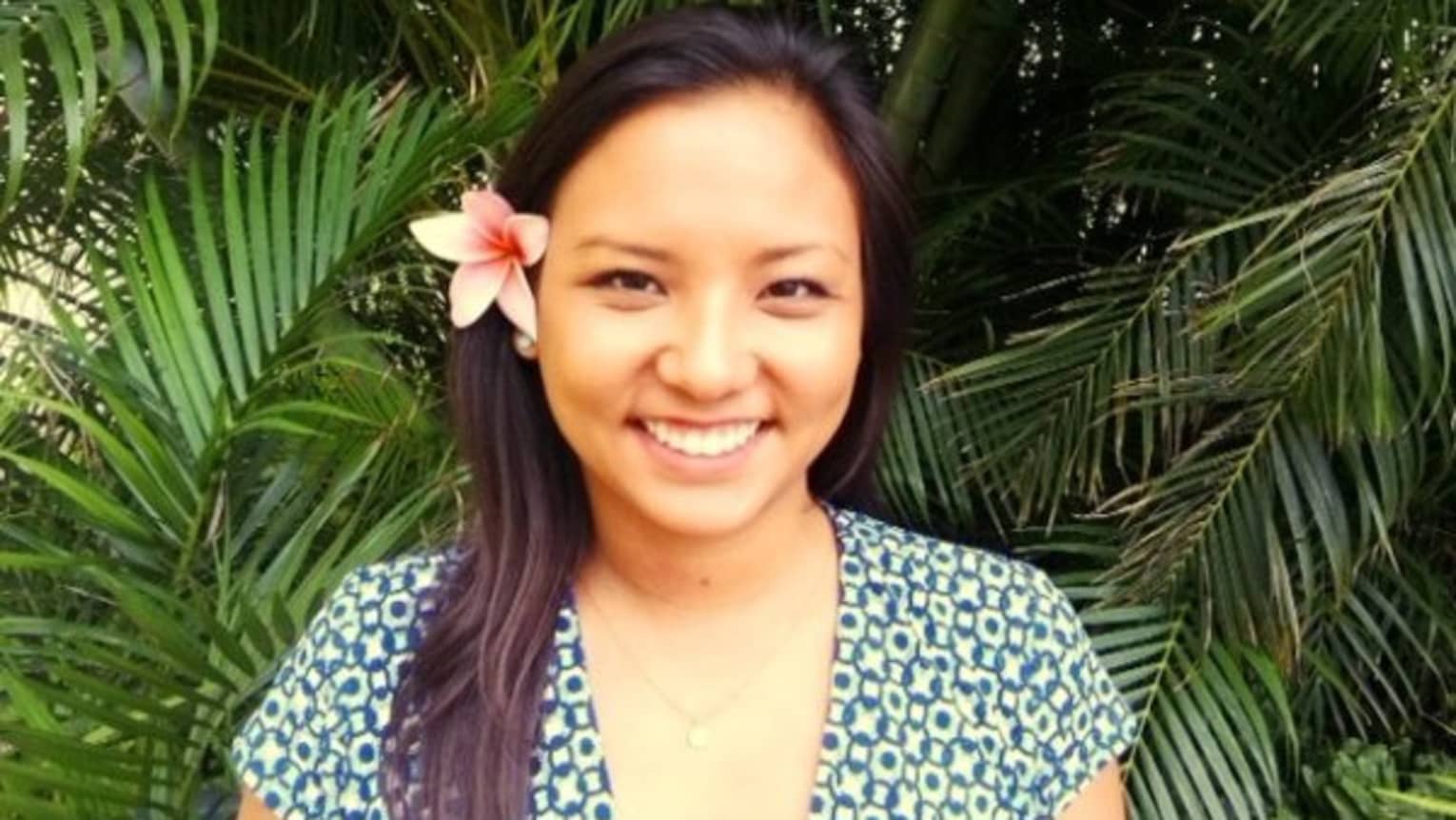 Choosing Four Seasons was strategic for other reasons. "An important part of an incentive is anticipation and Four Seasons delivers that," says John. "You just need to say the Four Seasons name and everyone imagines a beautiful property, world-class service, exclusivity and prestige. It's what everyone wants from an incentive. When the destination was announced, everyone was immediately excited about going to a Four Seasons."
DEEPENING CONNECTIONS
For this Oahu event, they organized a hotel buyout, encompassing all 370 accommodations at Four Seasons. A small number of guests stayed at a neighbouring property, but all activities happened at Four Seasons.
John believes that gathering all the attendees in one hotel contributed substantially to the overall success of the program. "Buyouts give a unique sense of community and connection. Everyone you bump into is from the same company. You always have something in common. There's a real sense of family and familiarity. And that atmosphere covers the whole property, not just a hospitality suite or a room block. A buyout creates a different perception of the host company, strengthening everyone's sense of belonging to the same team."
PLANNING FOR SUCCESS
Beyond the sales process, Cassie stayed involved in planning the event every step of the way. "Because the resort was still under construction when the deal was signed, not all of our concepts for restaurants and other amenities were fully confirmed. The client and EEG were very flexible when various details needed to change along the way – but they remained confident that we were always working towards the best experience. They showed an incredible partnership with us."
Over the course of three site inspections, the Four Seasons team listened to all the clients' needs and requests and put them into action, demonstrating the highly responsive Four Seasons approach.
Cassie explains, "We set up a buyout committee two months before the event. Every week, each department reported on their area of responsibility to ensure we had everything we needed in terms of equipment and staffing, while maintaining our normal standards of Four Seasons service."
WELCOMING THE ATTENDEES
Unlike many other incentive programs, the client's agenda always features signature events on the first two evenings. This is followed by two full days of leisure, when attendees can choose from a huge array of options for dining and activities.
The arrival day included personal greetings by executives and a gifting suite. That evening, the welcome reception took on a scale only possible with a buyout – encompassing two restaurants, two pools and the beach. The buyout allowed the resort to close all the facilities early for set-up. To create a tropical arrival experience, the team built lavish décor, including giant pineapples formed of sunflowers, and they animated the space with local Hawaiian dancers.
A stage was built on the sand and a traditional Hawaiian performance started after dark, including local music, fire knife dancers and Tahitian dancers. As the performance concluded, a seven-minute fireworks display burst into the sky over the beach. The client had never featured fireworks on a welcome night before, and it created a thrilling kickoff to the event.
CELEBRATING OAHU'S WEST SIDE
During the day, the focus was on leisure activities, showing off the natural beauty of the island's west side and connecting to the local culture.
Of course, there were all the famous Oahu attractions, such as Pearl Harbor and the USS Arizona Memorial. But guests could also sign up for activities such as snorkelling and dolphin tours, a rum tasting at a nearby distillery, and a full-day visit to Kualoa Ranch – where Jurassic Park was filmed – for ATV rides, horseback rides, zip-lining and nature walks. There was also a popular Community Social Responsibility activity held at a nearby Boys and Girls Club, where attendees painted a building and created a new playground.
When guests wanted time to relax, they could stay at Four Seasons to hang out by the pool, enjoy a massage at the Spa or play a round of golf.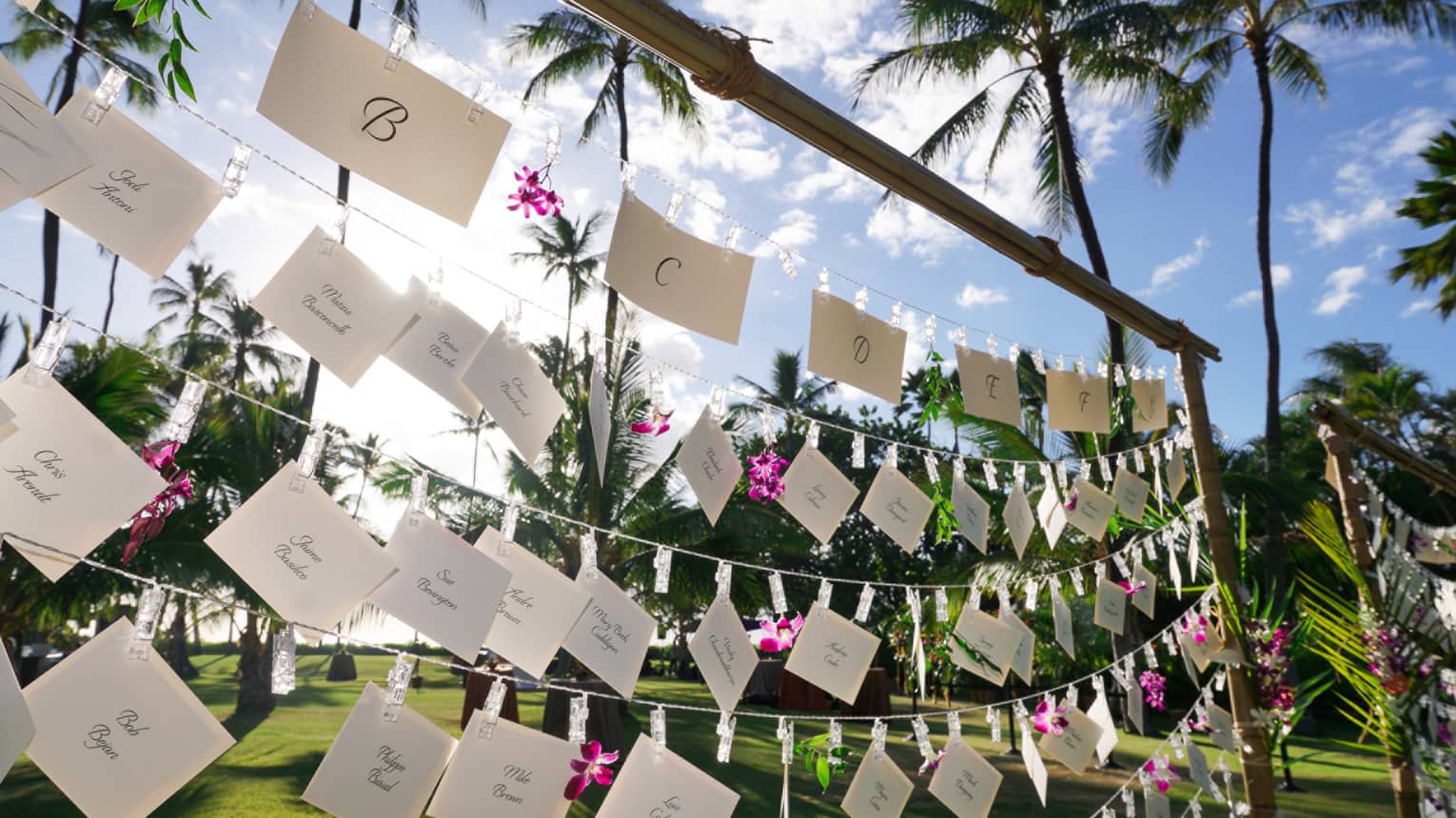 GALA NIGHT IN THE RESORT'S BACKYARD
The gala party was held on the second day and took place right next door to Four Seasons at Lanikuhonua, a ten-acre (four-hectare) oceanfront estate that was once a sacred retreat for Hawaiian royalty. Four Seasons is the only resort with exclusive access, allowing guests to walk there directly.
"In fact, moving people to Lanikuhonua was one of our initial concerns," says Cassie. "Originally there was no clear path that would allow us to transfer 750 people smoothly. A few of our departments came together to figure out a solution, and we built a beautiful pathway, creating a seamless transition for the two-minute walk. That night we covered it with an extra-long red carpet."
When guests arrived at Lanikuhonua, they were escorted into a garden reception area for cocktails. As the sky grew darker, they moved into a second larger section, set with a concert stage – raising the level of curiosity and excitement – and a dining area decorated with spherical hanging lanterns. Guests enjoyed an elegant four-course plated dinner, catered by Four Seasons, followed by speeches and award presentations.
The surprise of the night was legendary singer James Taylor, who gave a casual, intimate performance that felt like a private concert in the resort's back yard.
An after-party back in the Four Seasons ballroom combined music, dancing and food trucks with tacos and sliders. It was a fun gathering that lasted late into the night.
THE DECISION TO RE-BOOK
For the following two days, guests were at leisure for dining and activities, and the warm, communal atmosphere of the buyout kept intensifying. Even before the program was complete, the client had decided they should return to Four Seasons Resort Oahu at Ko Olina in 2019.
"As organizers, we knew the event was going so well, we'd be fools not to do it again," says John. "The feeling that happened during the program – the sense of camaraderie, luxury and inspiration – it hit every mark we were striving for. Everyone from the executives to the kids loved it. The resort was so cooperative and collaborative. Considering the impact of the program, we weren't willing to risk trying something new when we had a sure thing."