Home is more than the building where you live. It's the space where you can be yourself, where you can truly relax and recharge.
And in today's fast-paced, ever-changing world, home has become even more important. It's both an oasis where you can unwind as you gather with family and friends and an innovative workspace that can help spark your imagination. When you make your home with Four Seasons, you'll enjoy the freedom and personalization of homeownership blended with seamless service.
"I can't begin to explain to you the ease and comfort," says Four Seasons Private Residence homeowner Nazie Eftekhari. "It's all wrapped up into the perfect package."
CUSTOMIZE YOUR HOME TO FIT YOUR LIFE
Offering easy access to world-class amenities and exceptional Four Seasons service, your Private Residence redefines luxury living – tailored to and even anticipating your personal preferences.
Making your home with Four Seasons "is 100% seamless," says John O'Sullivan, General Manager at Four Seasons Private Residences Punta Mita, México. "You buy it, and you customize it to the way that resonates with your life and your style."
That customization continues to grow after you move in. From spa treatments just as you like them to a Michelin-starred chef preparing your favourite meals in your private kitchen, legendary Four Seasons amenities and service become an extension of your home and your daily life, to be enjoyed as often as you choose. Have your groceries stocked and arranged exactly as you like, or schedule dog walks with the Concierge – signature Four Seasons service enhanced by impeccable attention to detail ensures each moment of your day is effortless.
WORLD-CLASS SERVICE IS JUST A CHAT AWAY
Personalized service is on your doorstep – and now at your fingertips, thanks to the new residential digital experience, smoothly integrated into the Four Seasons App and website and specifically tailored to your location. Instantly access every detail of your home: Expecting a package delivery? Just let your residential team know where you'd like them to store it. Have guests on the way? Upload a photo to grant them fast and secure access to your residence. Discover a leaky faucet in the middle of the night? Your residential team is available by chat 24 hours a day, ensuring a response in a matter of moments.
"Four Seasons chat is people-based," O'Sullivan says. "So we can adapt and customize our communications to be totally bespoke." Whether it's scheduling a round of golf or reviewing paperwork associated with your residence, the app puts your home in the palm of your hand.
THE COMFORT OF HOME,
THE LUXURY OF FOUR SEASONS
While you're at home and away, your Four Seasons team takes care of everything, from housekeeping and maintenance to financial and lifestyle services. You'll enjoy full peace of mind knowing that your most important asset – your home – is safe thanks to constant monitoring by experienced security personnel, and controlled access not only to the property but to residents-only amenities and services.
"One of the main reasons I like this type of homeownership is that I don't have to worry about anything," says Eftekhari. "It's a combination of the comfort of home and the luxury of Four Seasons. And one of the most important aspects for me is this is a long-term investment."
The benefits of your Four Seasons team's anticipatory approach to homeownership are far-reaching. "We maintain it for you," O'Sullivan says. "We look after your garden. We do everything for you."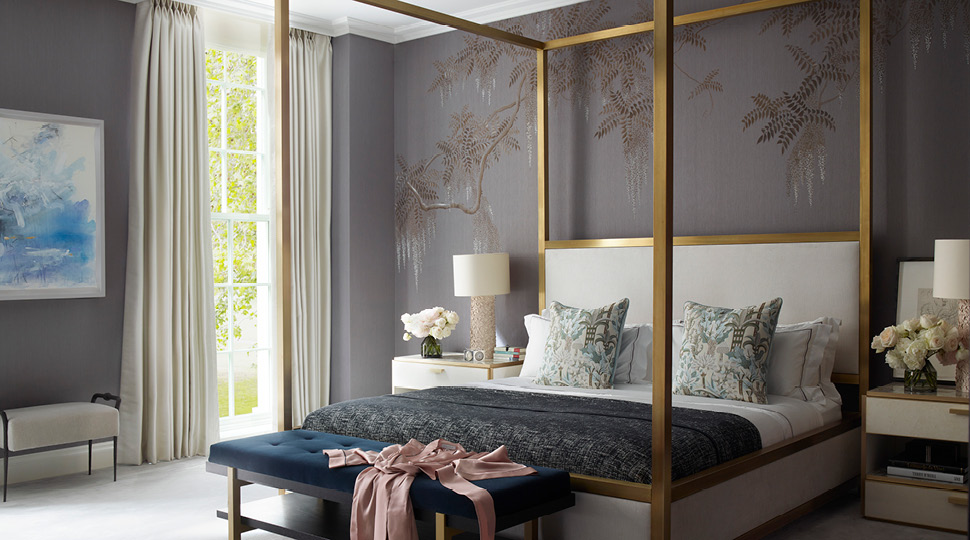 A HOME SUPPORTED BY FAMILY
From scheduling spa treatments and around-the-clock housekeeping services to preparing personalized menus for gatherings with your loved ones, your Four Seasons team treats you like family, forging long-term relationships that help them anticipate your every need.
"All of our team know our residents. They know their names. They know their children's names; they've seen them growing up," O'Sullivan says. "We anticipate you and we listen to you."
With attentive Four Seasons staff managing your home, you're free to focus on the things that matter most: enjoying every moment with family and friends.
"You get to enjoy your family, you get to enjoy your friends," Eftekhari says. "You get to just enjoy your time."
Find your perfect home with Four Seasons