After a year of travel slowdowns, many people are feeling the urge to rediscover the world – but they're hoping to enter this new era as thoughtfully and sustainably as possible.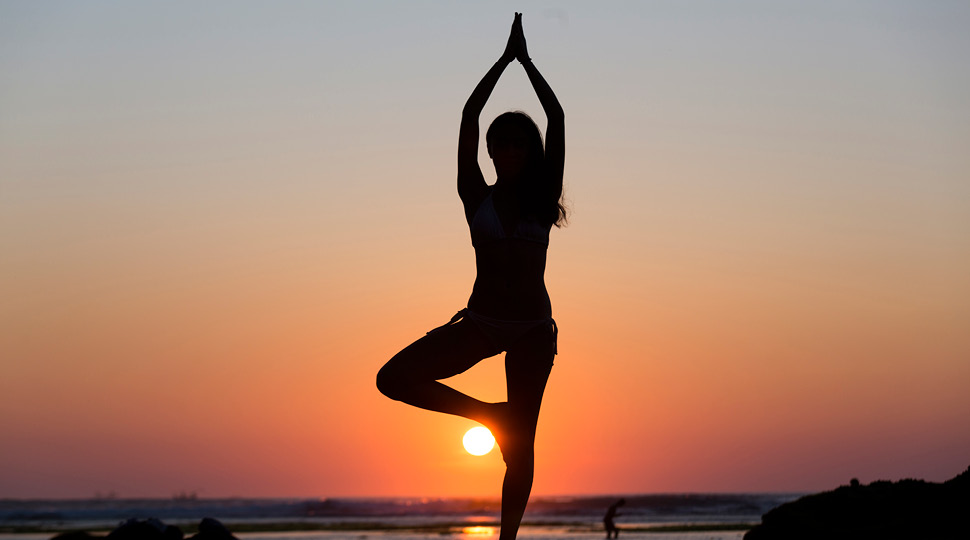 For those looking to ensure they're visiting new locales with sensitivity, Four Seasons offers immersive experiences that give you a taste of the destination while promoting conservation and education. Would you like to help marine biologists rebuild endangered coral reefs in the Indian Ocean? Are you in the mood for a walking safari with a lesson on the movement of migratory wildebeests? Here's a list of hands-on activities that will help you travel with purpose.

There are plenty of ways to embrace the spirit of aloha at Four Seasons Resort Maui at Wailea: outrigger canoe tours, lei making, cultural tours, hula lessons. But at the heart of Hawaiian heritage is malama 'aina – caring for and cherishing the land. To help protect its stretch of Wailea's golden sand beach, the Resort has joined with the Pacific Whale Foundation's Malama Hawaii program to offer Resort credits and a free night's stay for guests who participate in a self-led beach clean-up. Pick up your supplies from the Concierge, then set out on a three-hour walk on the beach with family, collecting debris and learning how it affects marine life. It's a great way to teach children to appreciate their surroundings.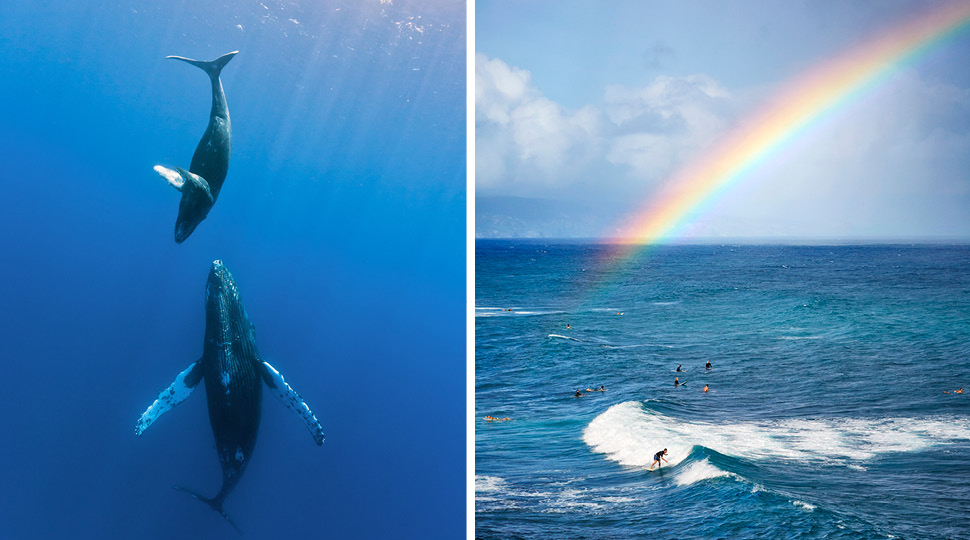 TRACK ENDANGERED TURTLES IN NEVIS
From June to October, three species of sea turtle – the hawksbill, the leatherback and the green turtle – flock to Nevis to nest. All are endangered, and all need our help to protect their nests. For 15 years, Four Seasons Resort Nevis, West Indies has partnered with the Sea Turtle Conservancy to sponsor GPS satellite transmitters that help researchers track the turtles' migration. Guests can get in on the action, too: The Resort's annual Sea Turtle Conservation Weekend, held each July, includes night turtle-tracking walks, sea turtle–themed programs, and catch-tag-and-release events. After guests depart, they can go online and see where the turtles have travelled.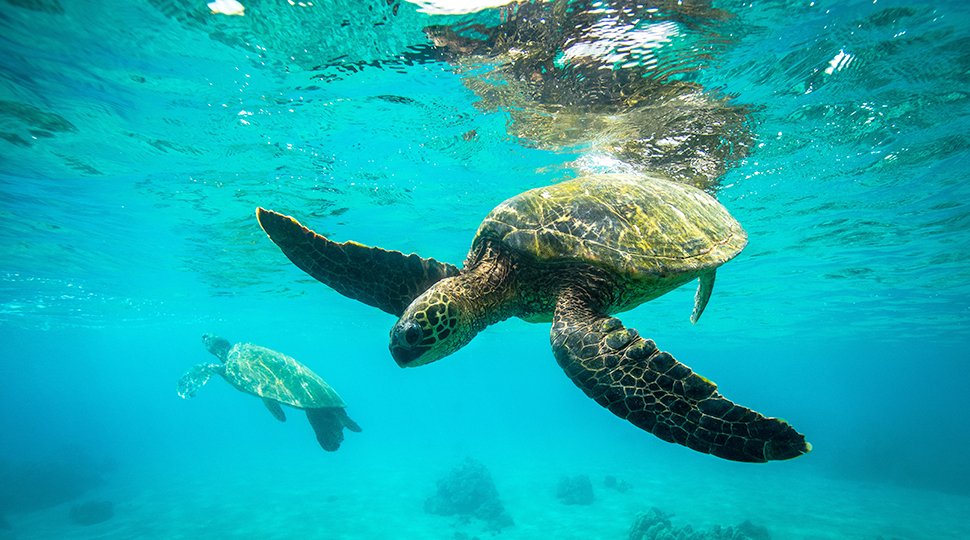 SUPPORT WILDLIFE IN SERENGETI
Elephants, lions, antelopes, exotic birds: Keep an eye out for them when you stay at Four Seasons Safari Lodge Serengeti. After all, the Lodge is located in one of the most magnificent wildlife habitats in the world. To protect that habitat, the Lodge supports a number of initiatives, including the Serengeti Lion Project – the world's longest continuous field study of large mammals – and the Serengeti Cheetah Project, which identifies and maps the big cats. One project dear to the heart of Ahmed Attas, manager of the Lodge's Discovery Centre: a partnership with the Frankfurt Zoological Society's Rhino Conservation Project, which supports mobile anti-poaching units to help safeguard the critically endangered black rhino. Every Four Seasons–led game drive, walking tour and safari benefits these conservation programs.
LEARN ABOUT GIANT TURTLES IN SEYCHELLES
Through partnerships with the Island Conservation Society and WiseOceans, guests at Four Seasons Resort Seychelles at Desroches Island can assist in beach clean-ups, native tree planting and snorkelling excursions led by marine educators. One of the most memorable ways to get involved in conservation efforts on the island is a visit to the Tortoise Sanctuary, just a bike ride from the Resort. The Aldabra giant tortoise as a species faces extinction, but here you can watch individuals as they feed on fruit and move slowly through their habitat. Sponsor a juvenile tortoise and learn fun facts about the beloved creatures – for example, the Aldabra giant tortoise drinks through its nose.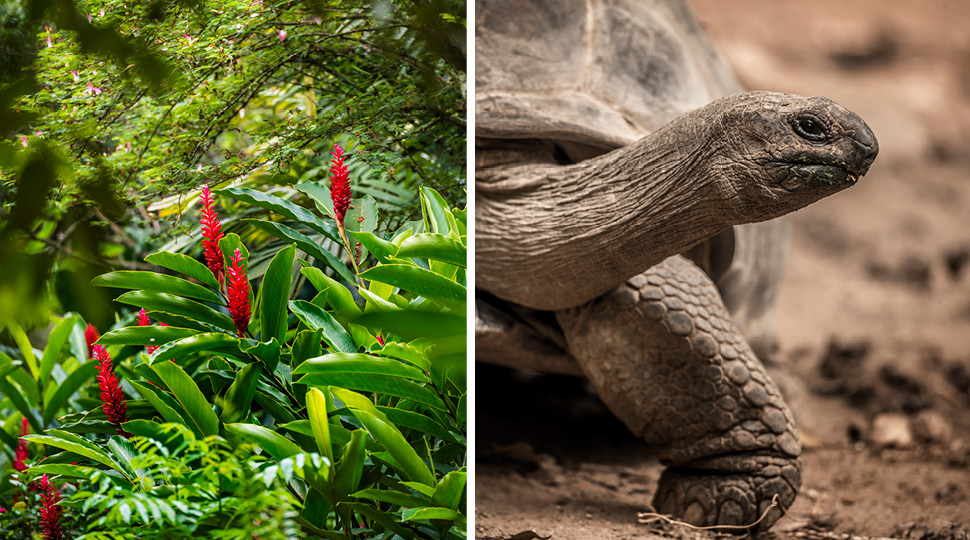 PROTECT CORAL REEFS IN MALDIVES
Few marine conservation programs have been as successful as the Reefscaper initiative launched by Four Seasons Resort Maldives at Kuda Huraa and environmental consultancy company Seamarc in 2001. Initially an effort to help local reefs damaged by coral bleaching, the program today includes Four Seasons Resort Maldives at Landaa Giraavaru and has deployed more than 500,000 pieces of 40 types of coral to help build up reefs and re-establish fish species like the citron goby. Guests can get involved at the Marine Discovery Centre: Help build coral frames, then dive into the lagoon to see them at work. Later, you can check in on the corals growing on your frame via the Marine Savers website.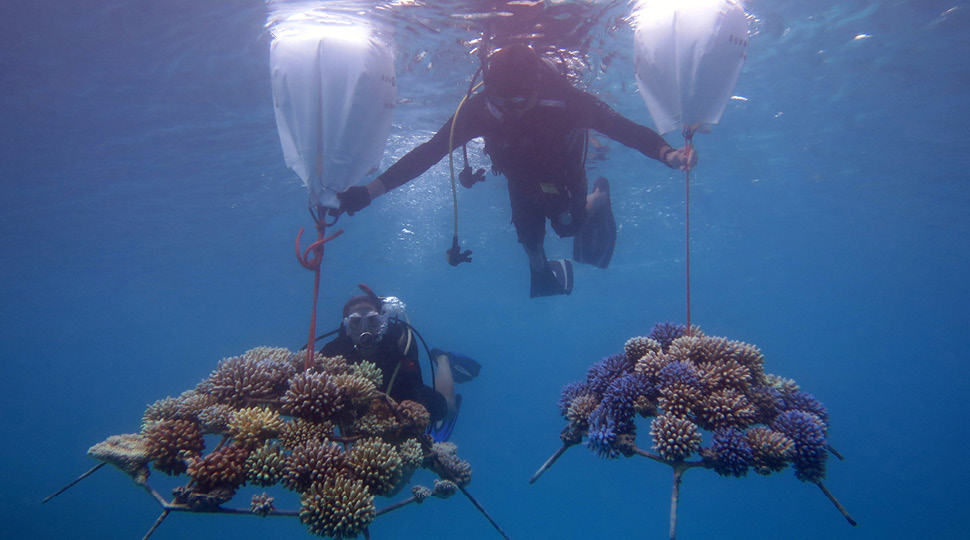 STUDY SHARKS & BUTTERFLIES IN COSTA RICA
Take a two-day deep dive into the Pacific Ocean's diverse ecosystems at Four Seasons Resort Costa Rica at Peninsula Papagayo. On the first day of the Resort's Conservation Land and Sea Extraordinary Experience, a private plane whisks you to the Golfo Dulce, a large marine area on the south Pacific coast. There, you'll spend the day aboard a luxury yacht studying the habitat of hammerhead sharks with the marine biologists and conservationists behind the non-profit Misión Tiburón. On the second day, take a 35-minute flight along Guanacaste's volcanic mountain range and touch down in Quebrada Grande at the lab Dr. Daniel Janzen, known as the "Darwin of Conservation." Janzen and a team of parataxonomists and field-trained biodiversity specialists will assist guests as they collect caterpillars and test butterfly DNA.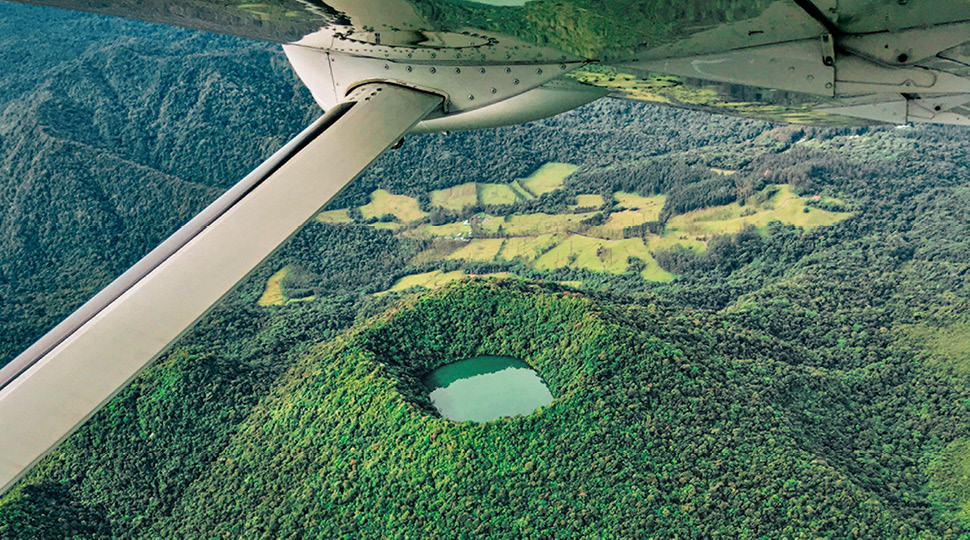 YOUR JOURNEY BEGINS HERE
Where will your next adventure take you?