Few things have been proved to be as good for the soul as the familiar flavours of beloved dishes – foods that envelop us with a sense of nostalgic comfort, reminding us of special moments and good times. Sometimes these dishes are indulgent: meaty pastas, creamy cheeses, rich stews. Other times, they're meals we associate with the security of childhood: poached eggs like Mom used to make, Grandma's chicken soup, warm crusty bread.
Four Seasons chefs understand the power of food to boost our moods, and they're always looking for ways to elevate traditional comfort foods for your plate and palate. Here are a few ways they share their experiences with guests.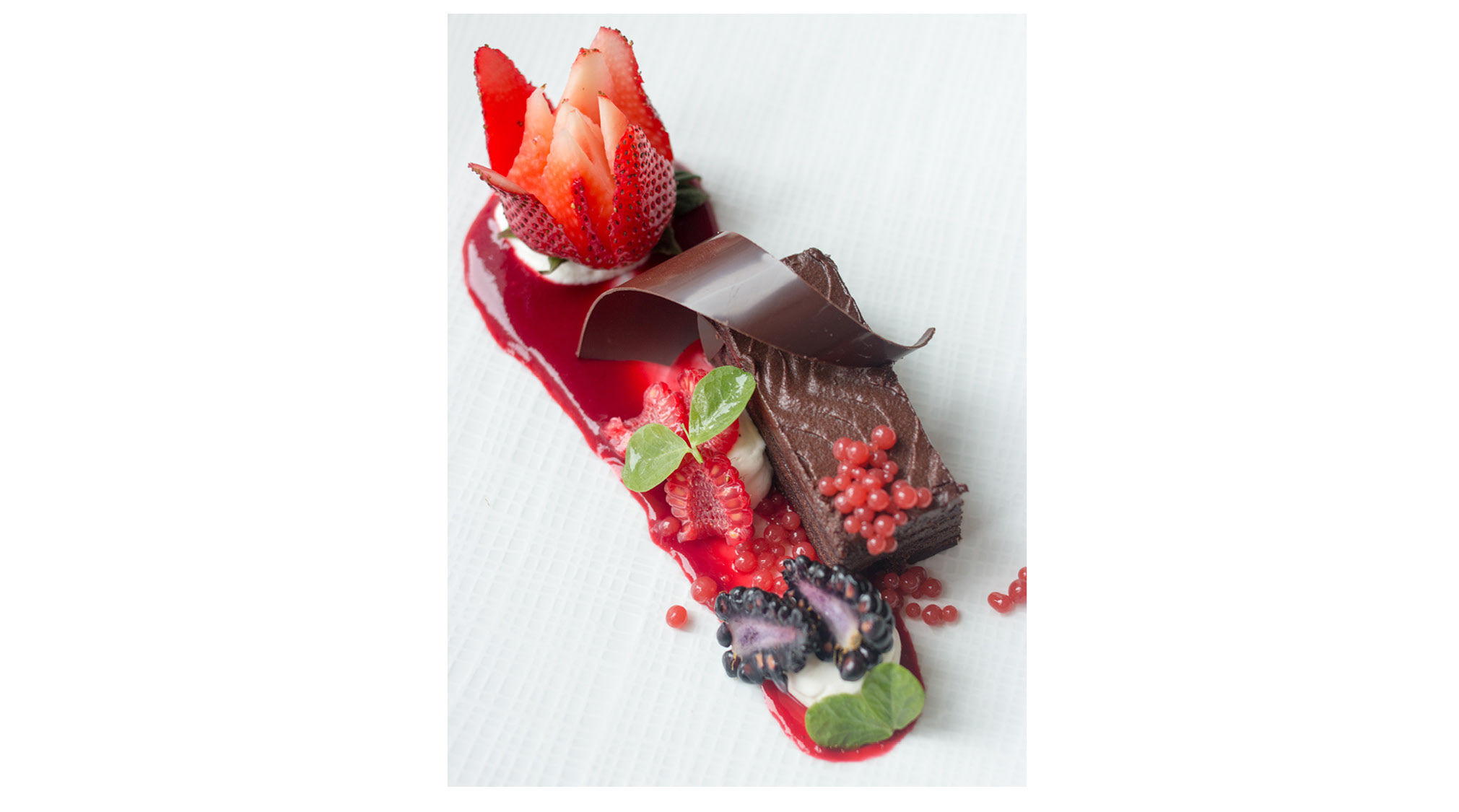 Delicious desserts in Chicago
Growing up in Cartago, Colombia, Pastry Chef Juan Gutierrez loved making brownies with his mother on Sunday mornings. "My mom would always have two spatulas – one for her and one for me, so we could both lick the batter," he says. "Now, when I smell rich brownie batter or take a bite of one fresh from the oven, I am filled with warm memories of my childhood. It's these special, personal and nostalgic moments like this that make a dish comfort food."
Gutierrez tries to infuse that sense of comfort and belonging into his desserts at Four Seasons Hotel Chicago. "Living abroad, a sense of home is dear to me. I want to make people feel like they are at home," he says. For a taste of home at the Hotel's new Adorn Bar & Restaurant, he suggests the Milk Chocolate and Coffee Profiterole. The coffee mousse, malted vanilla ice cream and dark chocolate sauce are childhood favourites all grown up. "We're elevating these ingredients in a way that gives guests a new experience," he says, "while keeping the personal connection and the meaning of the flavours intact."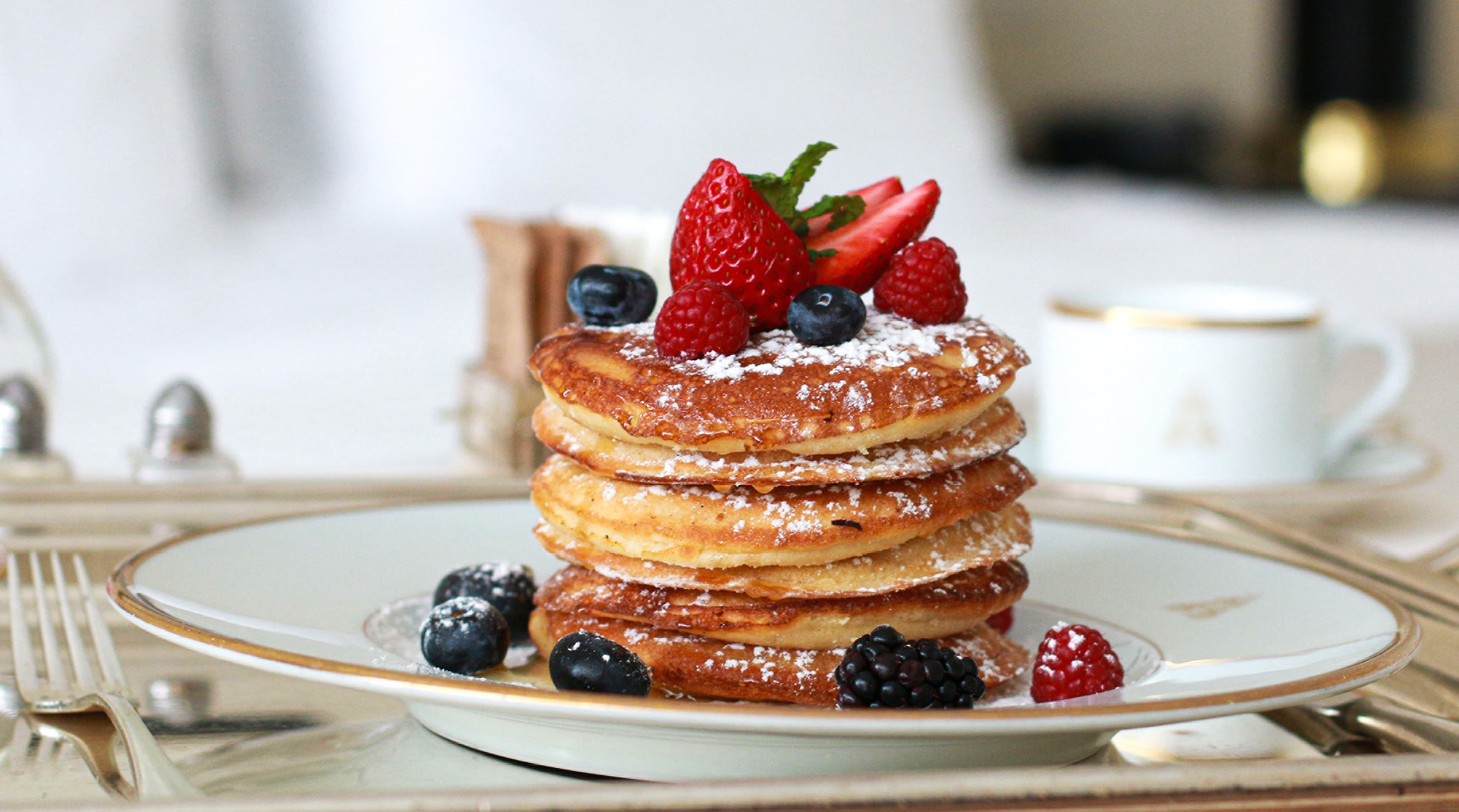 A taste of home in Lisbon
There are two dishes that remind Chef Pedro Pena Bastos of his childhood home in the Ribatejo region of Portugal. "Dishes like molhenga – a thick tomato and onion soup served with toasted bread, poached eggs, fresh oregano and green olive oil – is one of the highlights of my childhood and reminds me of late, hot summer nights, eating family dinners around a large table," he says. "We also ate petingas assadas – tiny sardines covered in corn flour on a bed of olive oil, garlic and fresh bay leaves, roasted until brown with a splash of aged vinegar for a hint of freshness paired with the punchy fish flavour – which is even better three or four days later, served on a slice of cornbread with coriander leaf on top."
He draws on these culinary roots when crafting his menus at CURA at Four Seasons Hotel Ritz Lisbon. "These memories influence the creative process when I build a new dish or flavour profile – using simple ingredients but seasoning them properly and letting them shine," he says. "I love to bring the same flavours from my past and present them in different ways but keeping the taste and memories the same."
Other chefs at CURA are also embracing sentimental flavours. Pastry Chef Diogo Lopes is testing recipes to add his favourite comfort food, French toast, to the dessert menu. "In Portugal, we usually eat French toast during the festive season, but my mom would make it year-round, especially on weekends." Lopes says his mother would let the bread dry out overnight so that it would better soak up the milk in the morning. "She would surprise us with it – I would jump out of bed in the morning on the first scent of freshly fried French toast. The sweet smell plus the sugared cinnamon we dusted on top – few things make me happier."
He's playing with recreating that sense of happiness with churros – traditionally made of fried dough rolled in cinnamon sugar. His version for CURA would include boletus fungi and pine sugar. "It's a different flavour, but the inspiration is there."
Savour the flavour of Lisbon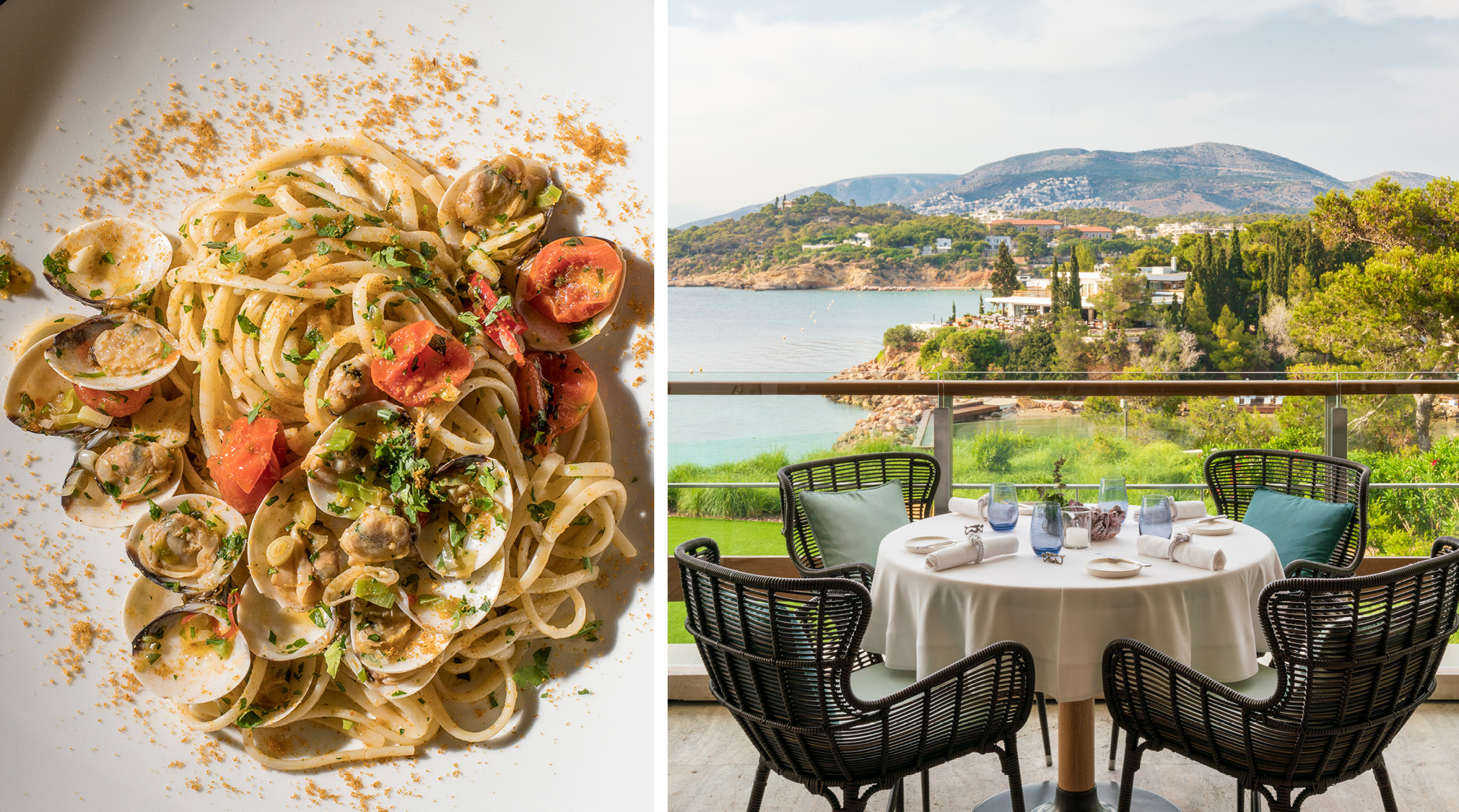 Simple pleasures in Athens
"I consider pasta my first love, after my wife, Charlotte," Chef Luca Piscazzi says. His favourite pasta? His mother's spaghetti alle vongole – pasta with clams – which he especially loved cold from the fridge the next day.
Clearly pasta is his comfort food of choice. "You can eat pasta every day for lunch and dinner," he says. "It can be a different dish every time, but it's always an Italian classic." Guests at Four Seasons Astir Palace Hotel Athens can find a dish inspired by his mother's recipe on the menu at Pelagos: The Spaghetti With Caviar is served cold – just the way Piscazzi likes it – with a clam emulsion. He added the caviar for rich umami flavour, or "the wow factor that makes the dish unforgettable," along with an almond sauce and bronze fennel and chives from the Hotel's garden.
"The beauty of life in Greece and the Mediterranean is that simple pleasures lie at the core of everything," he says.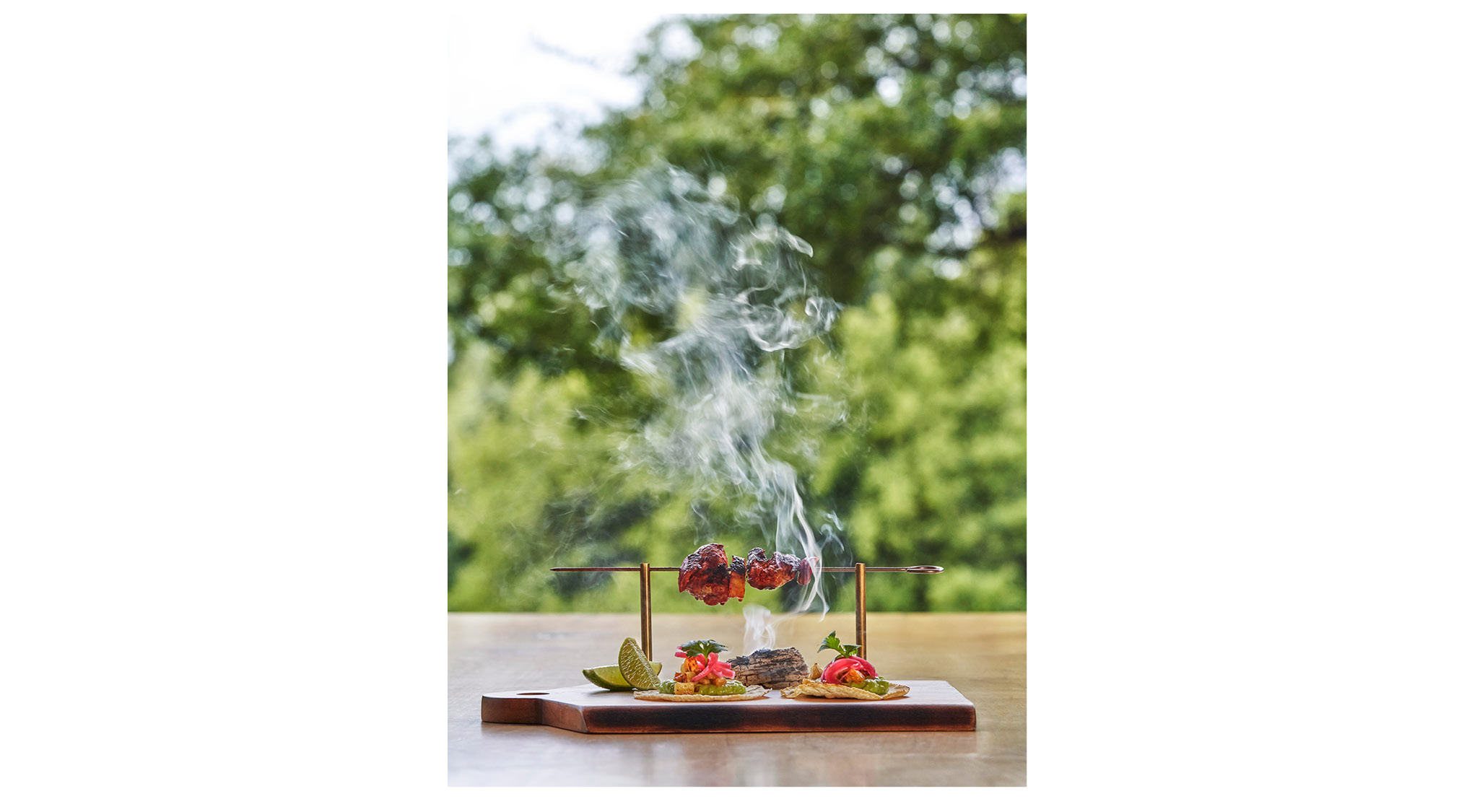 Flavours of family in Austin
For Chef Gerardo Lopez at Four Seasons Hotel Austin, family time as a child in Mexico City meant going out with his parents and siblings for tacos al pastor, made from pork shoulder marinated in achiote paste with orange and pineapple juices and roasted on a vertical charcoal pit. It's one of the few dishes that can be found any time of day in Mexico City – "one of the reasons it's so comforting to me," he says.
To interpret his memory in Austin, he created Quail al Pastor for the menu at Ciclo. "Our version is made with Texas quail, presented on a skewer with fresh pineapple and red onion – these represent the trompo skewer of the traditional charcoal pit – and roasted over mesquite charcoal," he says. "It's served with two fresh corn tortillas and pineapple compote, fresh red onion, avocado and a green tomatillo salsa cruda."
The sizzling meat is delivered to the table on a spit – an interactive feast for the senses and for the soul.
YOUR JOURNEY BEGINS HERE
Where will your appetite for adventure take you?