In the past six decades, Four Seasons has grown from a single hotel to a global collection that spans land, sky and sea. Today's Four Seasons is the product of an ongoing vision – one that focuses on the guest, first and foremost – and constant innovation. Previously, in this three-part series, we've recapped the developments of the 2000s to the present and the 1980s and 1990s. Here, we go back to the brand's origins: its commitment to a culture of service in the 1970s and its beginnings in the 1960s, including the reflections and predictions of Founder and Chairman Isadore Sharp.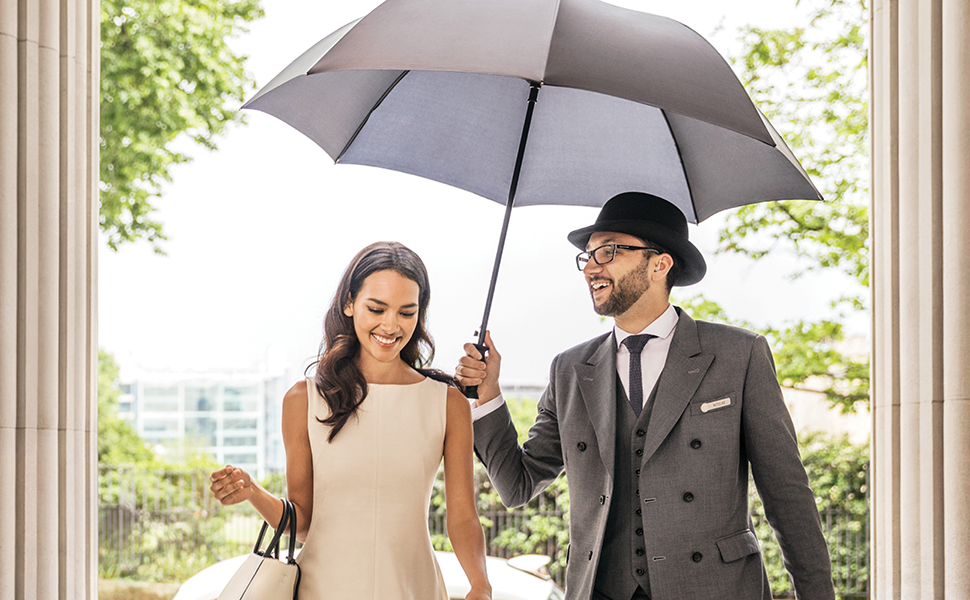 1970 to 1979: An Emphasis on Excellence
Despite his beginnings in construction and building, Isadore Sharp knew that luxury and quality weren't just about the materials – they were primarily about the guest experience. 
A few years after opening the first Four Seasons, Isadore Sharp happened to meet a British family who planned to put a hotel on some property they owned in London's Hyde Park area. Initially, they were set on offering very basic accommodations as an alternative to the city's grand hotels. It took some doing, but Sharp eventually convinced them that they could drop any pretence and stuffiness while still treating guests like royalty, and the Inn on the Park London opened in 1970. It was the first Four Seasons outside of Canada, just in time for the immense growth in international jet travel during that decade. 
"Four Seasons has always pioneered in luxury hospitality, and the London opening – with the vision of being the best hotel in the city, as part of a globally recognized brand – was no different," says Michael Hagan, Head Concierge at the Hotel, which is now known as Four Seasons Hotel London at Park Lane. "It remains one of the flagship properties to this day." 
Hagan, who joined Four Seasons as a Concierge, has been in his current role for 11 years and still loves every minute of it: "Every day is wonderfully different, and we get to meet amazing guests and create unforgettable experiences for them," he says. "I still get the same joy and satisfaction from this as I did when I first worked in the concierge team all those years ago." 
Quality was key to the success of that first London Hotel. It was small but well-appointed, with a central location and personalized 24-hour service – and it stayed fully booked. After a couple of years, Sharp knew he had arrived at a winning formula that would become a pillar of the Four Seasons business model in 1972: a focus on medium-sized hotels of exceptional quality that would strive to be the best in the destination. 
Over the next few years, Four Seasons refined the concept that would become its second pillar: luxury defined by service. The highly skilled concierge teams, especially, take that mission to heart, treating every guest as a VIP: "Our guests rely on the Concierge to get that impossible ticket or restaurant reservation," Hagan says. "They stay with us because we have the reach and connections to make the impossible possible." 
Four Seasons employees are empowered to tap into the collective expertise of their teammates around the globe. "The fact that we can call our colleagues anywhere in the world and share our knowledge and work together is priceless and truly sets Four Seasons apart from the rest," Hagan says. And that network continued to grow throughout the rest of the decade as Four Seasons continued its expansion into the U.S. market with properties in San Francisco and Washington, DC.
In the 1970s, Four Seasons grew from three properties in a single country to a singular hospitality brand with more than a dozen properties in three countries. All these years later, the trend continues: "Four Seasons is continually growing," Hagan says, "and with more openings happening soon, the future is very exciting."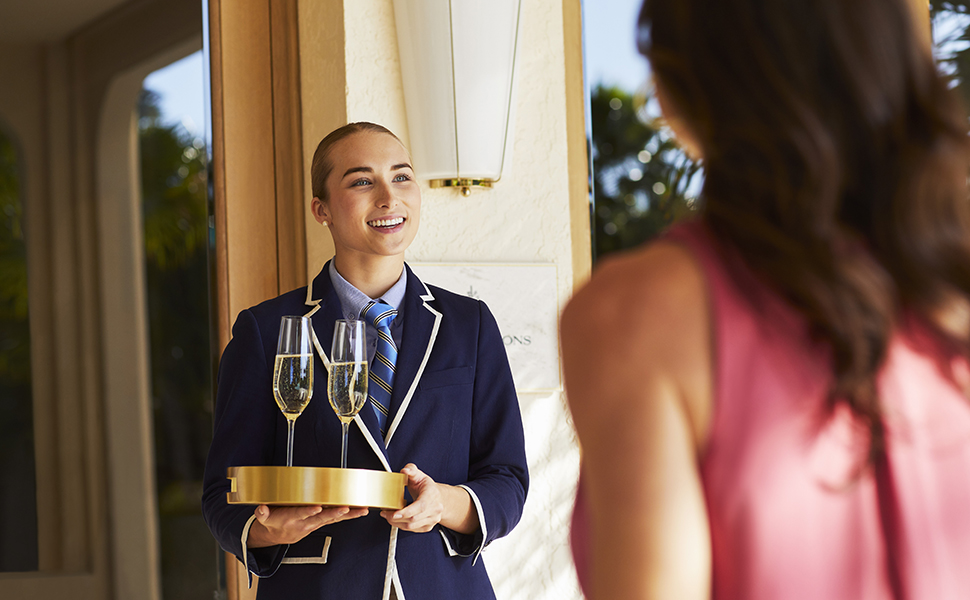 1961 to 1969: A New View of Hospitality
The first Four Seasons was a small hotel with a big idea: to treat every customer as a special guest. 
Isadore Sharp didn't set out to create a visionary hospitality brand, but it's hard to imagine his path taking any other direction. And that's not just because the business has been a 60-year passion for him. It's because hospitality lies at the core of who he is and how he approaches the world – in the office, at hotels and in every moment of life. 
When he built the first Four Seasons, working with his contractor father, Max, he considered himself primarily in the construction business, not hospitality. But Sharp's true vocation – caring for and investing in people – was evident. He was driven to learn how to get other people to work in a way that they enjoyed. Establishing rapport among all team members was key, as was encouraging people to rise to the challenges ahead of them.  
"The idea of empowering people is just natural," he says. "You want people to feel that there's a purpose in what they're doing, that they have a meaningful role. Ownership or responsibility really brings out the best in people."  
It took more than five years to get that first hotel, a 125-room motor hotel in downtown Toronto, financed and built. But when it opened its doors, it was all about the guest. To inspire and empower every team member to provide exceptional care for guests and for each other: It was a visionary idea, one that other companies still strive to emulate. 
Sharp learned early on to trust his intuition and follow his heart – and what they told him was to look at his business from the point of view of the customer. Sometimes, "it's just a subliminal thought process, and I guess that's what I have developed, working in hospitality," he says.  
"In the beginning, not having any technical knowledge about the way to operate a hotel," he recalls, he shifted his perspective from "What should I be doing?" to "What does the customer want and need?"  
"We weren't looking for gimmicks or tricks – all the things that we incorporate really have a purpose," he says, recalling the early idea of placing a doily under a coffee cup to communicate to other team members that a guest is drinking decaf. Small practices like that continue today, and they planted the seeds for much bigger guest-first initiatives.  
"Probably the most dramatic innovation as a result of the pandemic was the idea from [President, Global Operations] Christian Clerc to engage an internationally recognized academic institution to help us confidently navigate the complex path ahead, with an emphasis on science and accuracy. This engagement helped us define our enhanced health and safety program, Lead With Care," Sharp says. "What could be more important today than giving people that comfort level about their health and protection?" When you look at things from a customer's perspective, he says, "innovation never stops." 
By the end of that first decade, Sharp's construction portfolio included two more hotels: Toronto's Inn on the Park, which opened in 1963, and a third property in the late 1960s that would set the stage for the developments of the 1970s. Architect Peter Dickinson, whom Sharp had commissioned to design the first hotel, designed the Inn on the Park – an urban resort-style hotel perched on a hill above a broad expanse of parkland and housing one of the city's top restaurants.  
As Sharp reflects on the time since that first opening in 1961, he says his biggest points of pride are the creation of a company that holds continued promise for the future, and the positive effect that Four Seasons has had on the lives of its team members around the world. And he is confident that the brand will continue building on this legacy. "When I look at the future, I can only see one thing: The company will continue down this path of achieving, of reinforcing what the brand stands for," he says. With more than 50 projects in the pipeline and a number of new business deals expected each year, Sharp sees unlimited potential for growth. "I believe when we celebrate our 100th anniversary, we will still be recognized as the leader in luxury hospitality." 
Read more: Mr. Sharp shares more stories from the last 60 years – plus four insights into the heart of hospitality – in Issue 4 2021–22 of Four Seasons Magazine.