Weddings at Four Seasons Beirut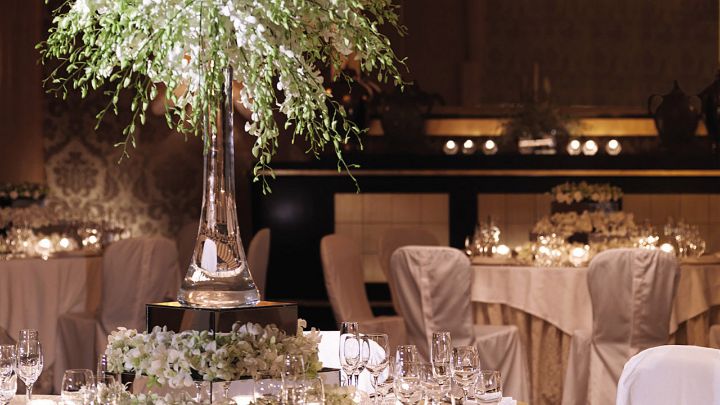 Heartfelt Love Stories at Four Seasons Beirut
As they walked through the lobby doors, each couple remembered the magical journey they had at the Four Seasons Hotel Beirut – a journey that left a beautiful mark to accompany them for the rest of their lives. Four couples with eclectic backgrounds and lifestyles returned to the Four Seasons Hotel Beirut, the place where they first celebrated their big day. We invited them to relive the heartfelt emotions that brought them together.
Our aim was to revive the fantastic experience that the couples went through, and to tell their story to future couples who are planning a dream-like wedding ceremony at our hotel.
Abbas and Hiba: The Romantics
Abbas and Hiba wanted to find a team of experts who are true masters in the art of planning. Since planning a wedding can be quite difficult, the couple opted for a process that paid attention to all details. The magic came to life right here at the Four Seasons Hotel Beirut, following a very smoothprocess that left them completely relaxed to enjoy every moment of the celebration.
Tarek and Tala: The Fairytale Dreamers
As they searched around Beirut for the perfect wedding venue, Tarek and Tala considered ballroom customization as an essential element that determined their decision. The staff at Four Seasons Hotel Beirut transformed their vision into a reality. The hotel's ballroom turned into a breathtaking painting like no other.
Roy and Gilberte: The Detail Oriented
Both detail-oriented, Roy and Gilberte looked for a collective that could plan their wedding with meticulous organization and impeccable craftsmanship. An authority in attentive planning, the Four Seasons Hotel Beirut proved to be an exceptional choice, leaving the couple and their guests in awe of the venue's beauty.
Cesar and Danielle: The Food Aficionados
Cesar and Danielle are a young couple both established in their home city, Beirut. The carefully organized and smooth planning process allowed the couple to customize the menu as they pleased. Cesar and Danielle met with the Hotel's renowned chef for a session that involved a wide range of delicacies to choose from.