Discover uncomplicated tree-house living in a lush island sanctuary at our Seychelles luxury resort. Enjoy once-in-a-lifetime views of the Indian Ocean from your sleek hilltop retreat, along with the sincere, sophisticated service of Four Seasons staff.
May we help you plan your stay with us?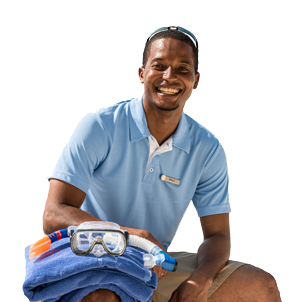 About
Four Seasons Resort Seychelles
Local Time:
•
Local Temperature:
26°C / 79°F
Four Seasons Resort Seychelles, Petite Anse, Baie Lazare, P.O Box 1397, Victoria, Mahe, Seychelles
Tel.

+(248) 4393000*

Fax.

+(248) 4393001*
Set in the heart of a lost Eden, Four Seasons Resort Seychelles offers guests an unrivalled luxury hotel experience in a natural jungle setting. Tree-top villas, deserted beaches and world-class service all converge to challenge your notion of paradise.
*Phone and fax numbers are international. Please dial your country's exit code when placing a call.
reviews at a glance
from

See all reviews
TripAdvisor

Twitter

Facebook

Bed and Breakfast
Enjoy a perfect night's sleep followed by an expertly prepared meal from our top-rated...
Snorkelling and scuba diving
Outdoor pool
Fitness facilities
Fitness Centre
Sunrise jogging
Yoga
Kids For All Seasons program
Babysitting services
An island country made up of 115 islands in the Indian Ocean, Seychelles sets the standard for sustainable eco-tourism and is home to two UNESCO World Heritage Sites brimming with rare flora and fauna. Art, shopping and sporting activities are all close at hand near luxurious Four Seasons Resort Seychelles.
Read more