Home is often described as a feeling. A feeling of belonging and being at ease. It's where you can relax, be yourself and fully focus on the things you really care about. When you live with Four Seasons, you have a dedicated partner in creating not just a home, but a life you love, filled with experiences that are exclusive, distinctive and personal.
"In addition to beautiful private residences and exceptional Four Seasons service, luxury living is also about bringing the unexpected, the new," says Eric Jausseran, Residential Lifestyle Manager at Four Seasons Private Residences Boston One Dalton. "It's about delivering unrivalled experiences to a discerning audience." From on-site luxury car test drives to expert-led scuba diving at some of the world's best dive sites, life at Four Seasons Private Residences is anything but ordinary. The mix of curated activities and bespoke service, plus access to world-class amenities, offers exactly what luxury homeowners are looking for: effortless and fulfilling lifestyles that are as unique as they are.
Exclusive access to the best of your city
"We are here to enrich our residents' lives," says Jausseran. "We want to offer original experiences, inspire new emotions and create memories for them and their families." In Boston, that can mean a field trip to Cape Cod to visit an oyster farm, explore the hatchery and spend the day on a boat with farmers to learn about their craft. Or, it can be something simple, like a private cooking class with a chef to learn how to prepare the perfect authentic salade Niçoise for your summer lunches.
"It's about gratification and connection as well as building a community," says Jausseran. "There is a strong desire to connect over exceptional and creative experiences." Earlier this year, Jausseran and his team invited residents to attend one of the first recitals of a world-renowned pianist who was a guest artist of the Boston Symphony Orchestra. After the concert, the property hosted a convivial dinner with the pianist in the private residential lounge. "Our residents loved the chance to share a beautiful evening together with a fascinating artist," says Jausseran.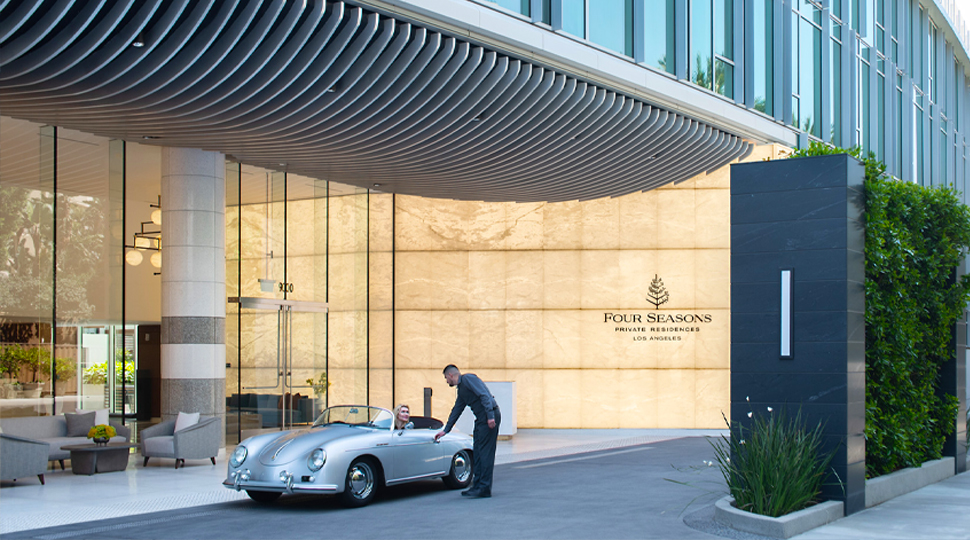 We are here to enrich their lives. We want to offer original experiences, inspire new emotions and create memories for them and their families. – Eric Jausseran, Residential Lifestyle Manager at Four Seasons Private Residences Boston at One Dalton
Experts in the exceptional
Behind every resident is a dedicated team of professionals driven to make their life as seamless as possible. "To provide intuitive, anticipatory service, you must go beyond the expected," says James Carter, Director of Residences at
Four Seasons Private Residences Los Angeles. "In LA, we are very fortunate that with a relatively small team, our highly cross-functional people are eager to please and are fully supportive of one another, so we can do whatever it takes to exceed residents' expectations."
The team's ability to anticipate needs combined with the ability to think creatively has resulted in unique experiences tailored exclusively for residents. "Our thought process is centered around the benefit to the community," says Carter. "We want to bring everyone together by putting on events that make our residents smile, feel special and build connection. Our Porsche event was a testament to this process."
Since Los Angeles is a very car-centric city, many Four Seasons residents who already own high-value or rare vehicles are curious about moving into the world of luxury electric vehicles. Noticing this, the team was excited to arrange for Porsche to bring a fleet of cars to test drive. The sign-up process was quick and easy, and the event resulted in two residents purchasing a Porsche Taycan 4S, the luxury carmaker's first-ever fully electric option.
Just steps from your door
As a perfect complement to the expertise of the residential team, many on-site amenities at Four Seasons Private Residences Los Angeles have been designed to further facilitate joy and meet modern needs. The IMAX Private Theatre Palais™ and its adjacent lounge allow residents to book the private space to enjoy a new movie release, see big sporting events in immersive high-definition or gather with friends to watch the season finale of their favourite show, complete with custom food and drink options.
It's exactly these kind of intuitive and service-rich environments that Four Seasons specializes in. "From the valet to the gym to our food and beverage program, we can adapt to their different needs and customize our service," notes Carter.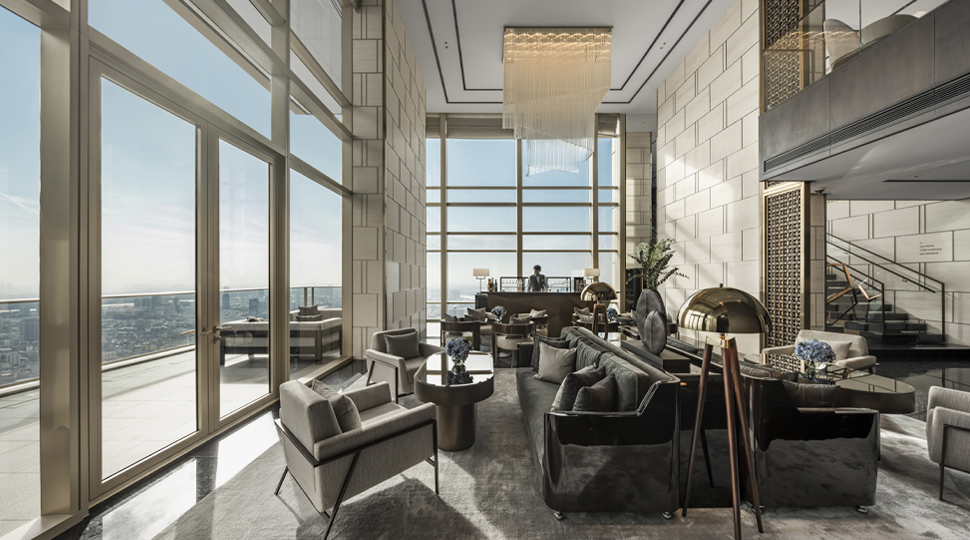 Community-driven gatherings help create social comradery among neighbours, but it's also the little things that make living with Four Seasons so special. By making use of the unique amenities, residential teams are also able to create personalized experiences. One evening at Four Seasons Private Residences Bangkok at Chao Phraya River, the residential team kept their on-site screening room open in the middle of the night so a resident could watch a highly anticipated sporting match without disturbing the rest of his family.
Because at the heart of every interaction is the genuine desire to get to know each resident, tailoring their days becomes second nature. The Bangkok team always makes sure to prepare one resident's favourite coffee drink – an iced cappuccino – whenever she books the boardroom for work. And residents regularly wake up to their favourite pastries and breakfast items waiting for them right outside their doors.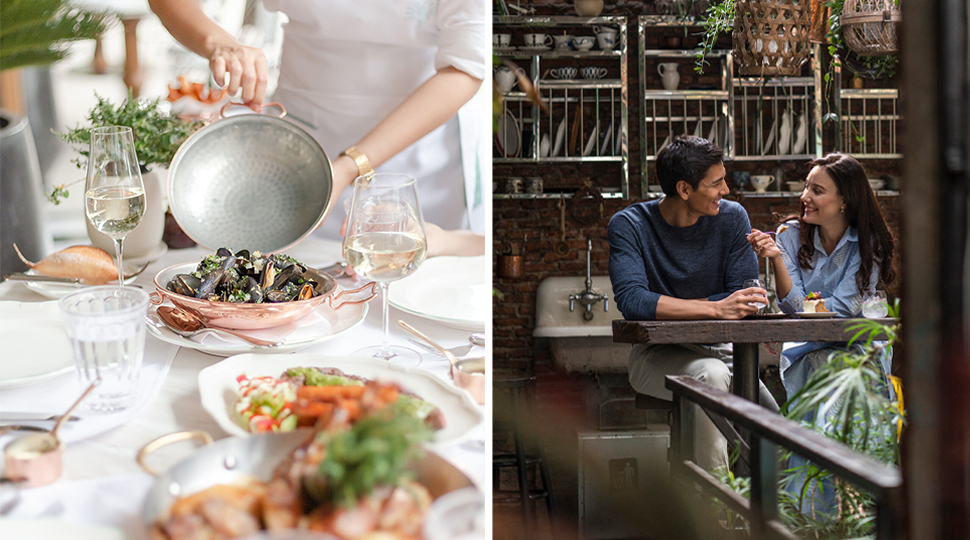 The proximity to the culinary offerings at the adjoining Four Seasons Hotel Bangkok at Chao Phraya River provides another perk, offering access to Michelin-starred dining, stylish gathering places and extensive in-home dining options. "Whether it is a romantic dinner, a birthday party or simply a weekend get-together with friends, our team will work with the Hotel to craft and deliver a memorable dining experience for our residents," says Scott Trent, Director of Residences. And it's not just special occasions either – everyday needs like restaurant reservations, taking your dog for a walk or middle-of-the-night snacks are treated with the same level of care, 24 hours a day.
Exceptional settings to call home
Location is always top of mind when choosing a home, and with Four Seasons, you'll find coveted addresses in unique, sought-after destinations. One of the most anticipated projects currently under development is Four Seasons Private Residences Lake Austin. This standalone property sits on 145 secluded acres (59 hectares) overlooking Lake Austin, just 20 minutes from downtown Austin, Texas. Here, residents can experience resort-style country living at its most elevated. The extensive wellness offerings will include a private spa, an indoor pool and winter garden, and a 60,000-square-foot Indoor Sports Club for all manner of athletic pursuits. Residents will also have access to a private theatre outfitted with a 60-foot-wide Samsung Onyx Cinema LED Screen. The infinite contrast, ultra-high-resolution screen makes it ideal for watching sporting events and live concerts, and the theatre's rear wall has been designed to open to the lounge above, ideal for large-scale gatherings and private events.
Another standout features in Lake Austin will be the private, residents-only marina, accessible via the glass-walled Funicular that offers incredible panoramic views throughout the entire two-minute descent to the water. Once there, the 3,500-square-foot Lake Clubhouse and private boat slips invite residents to connect with the natural landscape that surrounds them. Not only are the views beautiful and relaxing, but studies show that living near water also provides more opportunities for physical activities and social connection.
See what it's like to live with Four Seasons