On the surface, real estate development and environmental stewardship may seem almost antithetical. But for Jonathan Coon, they could not be more intertwined. As the CEO of Austin Capital Partners, Coon is the visionary developer and driving force behind the much talked about Four Seasons Private Residences Lake Austin, a new luxury residential community located just 20 minutes from downtown Austin.
Set on a secluded hillside overlooking a particularly scenic bend in the lake, it's hard not to be enchanted by the view. Here the dark-blue waters of Lake Austin, the iconic Pennybacker Bridge, the Austin Country Club PGA golf course, the downtown skyline and 145 acres (59 hectares) of pristine natural landscape all stretch out before you. It's this view that initially inspired Coon to develop this dream home setting (a place he plans to call home himself) and to be thoroughly invested in making it a sustainable one.
Where sustainable design and technology meet
Taking cues from modernist architecture that strives to complement its natural surroundings, these 179 residences and nine standalone villas – ranging from 1,900 square-foot (175 square metre) apartments to four- bedroom residences with gardens and pools to sprawling penthouses with 3,000-square-foot (275 square metre) terraces – are all built to last.
But when it comes to environmentally conscious design, the most well-rounded perspective to have is one that looks to the past and the future. None of the buildings, for example, face west – a tried and true way to eliminate being baked by the setting Texas sun. All the residences also feature a floor-through design with deep balconies on either side, a simple and effective way to incorporate natural light and promote cross-ventilation that also keeps the windows in the shade during most of the day.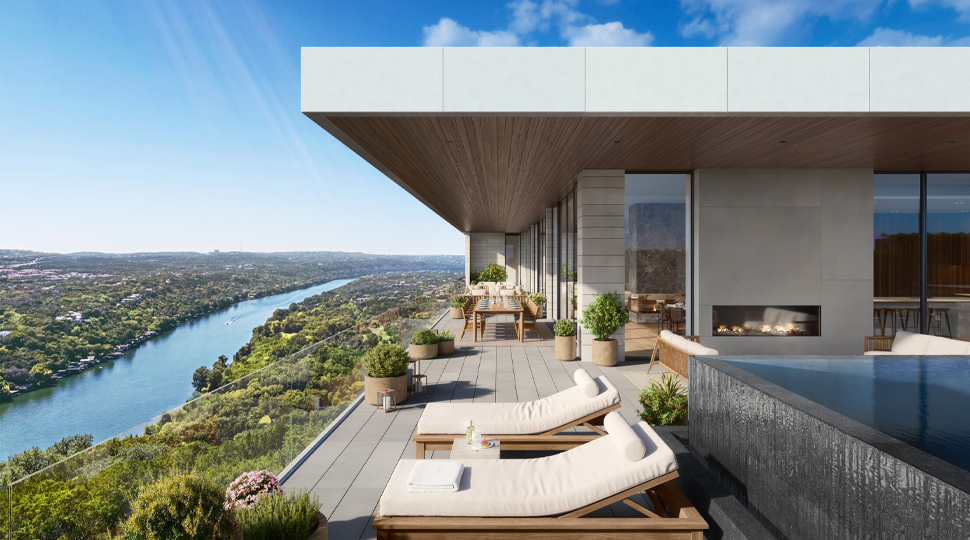 While the use of natural materials and products is another hallmark of sustainable design, so too is technology. High-efficiency indoor air filtering, a campus-wide water filtration system and in-home automation to reduce energy consumption are just a few of the many ways that the Lake Austin residences are working to keep the health and well-being of its residents and the environment in mind. Proving that sustainability can be fun and beneficial, Four Seasons Private Residences Lake Austin will also be leading the transition to electric watercraft with an Arc One, a fully electric boat designed and built by former SpaceX and Tesla engineers.
A holistic take on residential living
In some high-tech homes, it can be easy to forget that we as humans are in fact a part of nature as opposed to separate from it. That's certainly not the case on Lake Austin. Here, the landscape is an integral part of the overall lifestyle that's designed to flow in effortless lockstep with the world around it.
Anchored by the Garden Plaza, the Lake Austin community features a laundry list of resort-style amenities all managed by Four Seasons. As a standalone property – meaning that there is no hotel attached to it – everything is designed with the residents in mind. At The Orangerie, homeowners will have access to their own verdant year-round sanctuary dedicated to health and well-being. Inside, an 82-foot (25-metre) indoor pool sits surrounded by an orchard-like collection of greenery and flowering orange trees. This tranquil space also features ample room for movement, yoga and meditation, as well as access to a 60,000-square-foot (5,500-square-metre) Wellness and Athletic Center outfitted with two golf simulators, a full-size indoor basketball court, an indoor clay tennis court, an outdoor tennis court, four dedicated indoor pickleball courts, two squash courts and a children's gym and play area.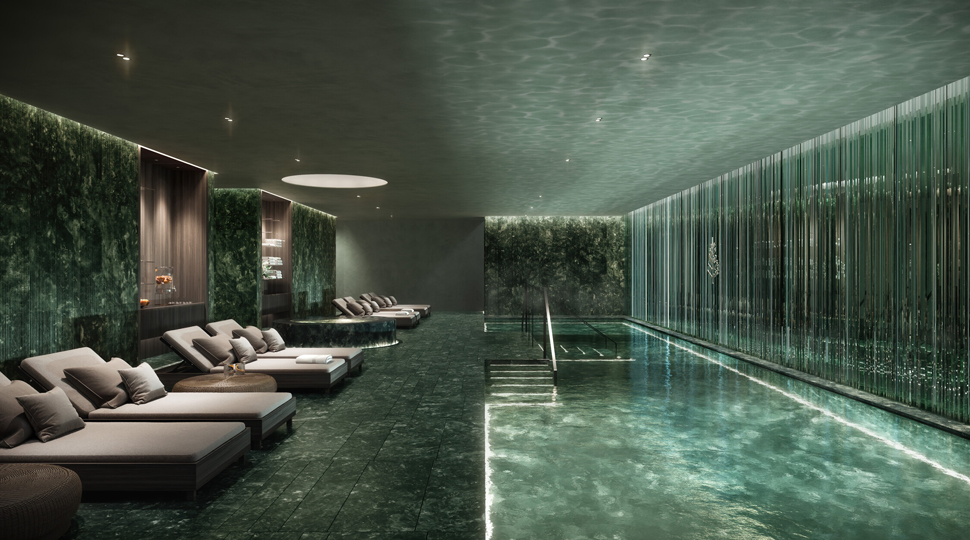 Outside, owners will have their pick of scenic places to take in the pink-hued Texas sunsets. One option is the 300-foot (91 metre) infinity-edge pool perched at the edge of the cliffside overlooking the 90-degree bend in the lake, along with its adjoining Clubhouse. Or they can make their way down the hill in the glass-walled, air-conditioned Funicular, taking in stunning views all the way down during the two-minute descent. At the bottom, the Lake Clubhouse, Owner's Boating Club and private lounges above the boat slips offer comfortable places to enjoy the water.
The importance of community
As with any great endeavor, you really can't (or at least shouldn't) do it alone. The plan for the residences has not only been approved by the city, but supported by the property's neighbours, which is quite the feat for any new development. And a big reason for that approval is that while many developments highlight the exclusionary, Coon intends on making this property an integral part of the community at large.
"Responsible environmental stewardship to preserve and protect this iconic location has been central to our vision for this project," said Coon. That includes creating safe and accessible public parking for a popular overlook and cliff located at the edge of the property that thousands of people already visit every year. By making it safer and easier to access, both the residents and the public win. But Coon also has big plans for the protected landscape that fills most of the property.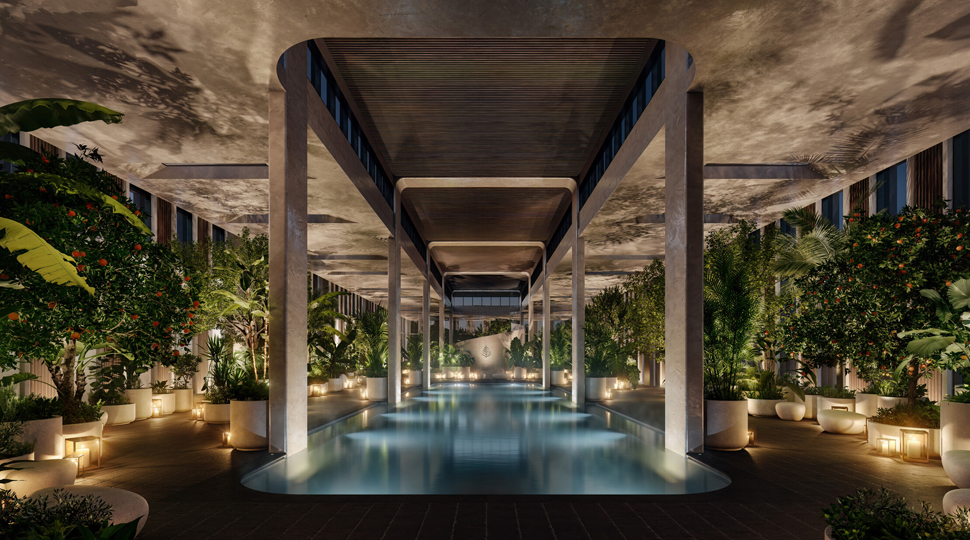 "In addition to donating half of our lakefront property to the city, we will continue to invest in the responsible development of the project's green space, creating the first new park on Lake Austin in decades," adds Coon. The developers have already pledged to preserve 90 of the 145 acres (that 60%) to become dedicated green space and parkland, along with crafting 1.5 miles of landscaped trails to help preserve the surrounding nature and encourage both the public and the residents to savour the great outdoors.
This constant consideration of high-end design, the environment, community and creating a curated amenity-rich lifestyle for future homebuyers is what makes
Four Seasons Private Residences Lake Austin stand out in a sea of luxury developments. As Coon once told PaperCity, "Other developers have 10 projects – I have one." When someone like Coon puts their focus on something, you know it's bound to be special. Pair that with the legendary service and attention to detail that Four Seasons is famous for, and you've got the makings of something truly spectacular.
Are you ready to live with Four Seasons?