Experiences
Customize Your Vacation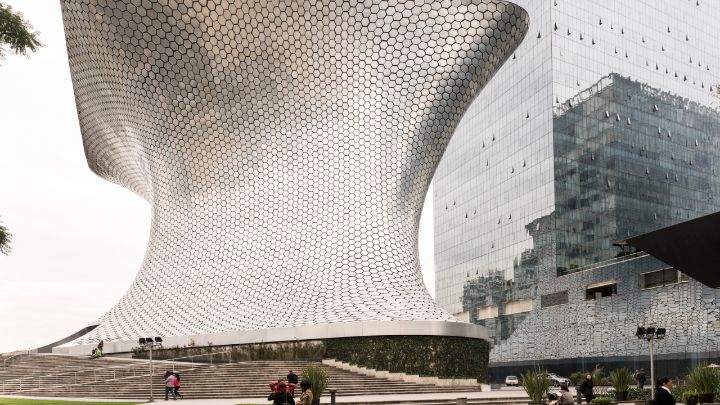 Mexico City has much to offer visitors, from history to culture to shopping. Let us help you plan your stay with suggestions catered to your interests.
What would you like to do?
Let us guide you to the best performing arts in Mexico City. Whether it be the ballet or opera at El Palacio de Bellas Artes, whose architechture is as beautiful as the performances held within, or taking in a concert at the National Auditorium, we have your tickets.

Palacio de Bellas Artes
National Auditorium
Teatro Telcel

Our dedicated Concierge team can work with you to arrange tours of some of Mexico City's most popular landmarks and attractions.

Get to know the city's most impressive sites on the City Tour, which includes Constitutional Square, the National Palace, the Metropolitan Cathedral and excavations of the main Aztec temple.
Satisfy your love of history on the National Museum of Anthropology and Chapultepec Castle tour.
Two of Mexico City's most eclectic and exciting neighbourhoods beckon in the South of the City tour, which takes you through Coyoacan and San Angel.
For a taste of the city's "tamed wilderness," join the Xochimilco (Floating Gardens) and Dolores Olmedo Museum tour.
Visit the houses of famed artists Frida Kahlo and Diego Rivera.
The Art Tour Downtown visits five museums whose buildings are as impressive as the art collections inside them.
Mexico City offers an array of shopping, from jewellery to clothes to art. Whether you are a connoisseur or value-seeker, historian or modern-day fashionista, Mexico City has exactly what you are looking for.

Find the highest concentration of shops in Zona Rosa, filled with boutiques, jewellery stores, leather-goods shops, antiques stores and art galleries.

Polanco – the choice residential neighbourhood along the northeast perimeter of Bosque de Chapultepec – has blossomed into an upscale shopping area.
La Condesa and La Roma, though better known for restaurants and cafés, are sprouting designer boutiques, primarily for a younger crowd and artsy types. Jewellers, shoe shops, vintage clothes and hip housewares stores are squeezing in as well. Most cluster along Avenidas Michoacán, Vicente Suárez, Amsterdam, and Tamaulipas, in Condesa, and Alvaro Obregón and thereabouts, in Roma.
Just a few miles outside of the city, you will find even more to discover – from pyramids and pottery to silver. Explore outside the city centre on a tour arranged by our Concierge.

For history lovers, the 5-hour Teotihuacan Pyramids tour takes you to Mexico's most popular archaeological site and can be coupled with a visit to the Monastery of Acolman or the Shrine of Our Lady of Guadalupe.
Take in colonial architecture, an amazing art collection and the nation's silver capital on the 8-hour Cuernavaca-Taxco tour.

Explore Mexico's Spanish roots during an 8-hour tour to Puebla, the "City of Tiles," known for its handmade Talavera tile and pottery.
Browse religious artifacts from Mexico's Baroque era or delve into Mayan culture on the 6-hour Tepozotlan-Tula tour.