Luxury living, a world apart

Situated on a secluded hillside high above picturesque Lake Austin, this remarkable resort property is spread across 145 acres (59 hectares) of pristine natural landscape and a private waterfront, where privacy, security and natural beauty all combine to create a luxury living experience just 20 minutes from downtown Austin.

Framing the City from Above

The peaceful surroundings of The Garden Plaza form the centre point of the Resort, instantly connecting the residences to an extraordinary array of curated amenities and experiences, while at the same time providing a true sense of place framed by panoramic views of the constantly-evolving Austin skyline.

The finest in lakeside leisure

Offering a rare level of privacy, an outstanding selection of lakeside leisure amenities includes a private marina and expansive Lake Clubhouse, providing a wide variety of experiences that enable residents to deepen their connection with the breathtaking natural landscape around them.

Connecting hillside and lakeside

The property's state-of-the-art hillside Funicular represents a new gold standard across the world's most sought-after resort destinations, with the journey to lakeside providing an extraordinary panoramic experience throughout the two-minute descent.

Thoughtfully designed to blend effortlessly into the vistas beyond, the luxurious infinity-edge pool provides panoramic views of the natural landscape and Austin skyline and is further complemented by an adult-only pool, shallow kids' pool and the adjacent game room and deck area.

The best in fitness and wellness

Carefully crafted to awaken every sense, The Orangerie is the gateway to private wellness, spa, beauty, and a state-of-the-art Athletic Center. Paying homage to Renaissance winter gardens, the building offers a full-length indoor pool and private spaces for yoga and meditation.

Rising high above the lake and opening onto breathtaking vistas, the luxurious Penthouse residences represent the very best of indoor-outdoor living at Four Seasons Private Residences Lake Austin, with five luxury ensuite rooms, a private infinity pool and an expansive outdoor terrace.

Entertainment on a grand scale

Bathed in natural light by floor-to-ceiling windows and set against a cinematic backdrop, open and flowing living spaces also feature a formal dining room and a grand drawing room, which are further enhanced by a chef's kitchen, wine cellar, study and media room.

Whether from the living room, master bedroom or the study, The Garden Pool Residences provide unparalleled views of the lake, while the peaceful back terrace space provides a tranquil green space to relax and unwind, complete with a private pool and deck area.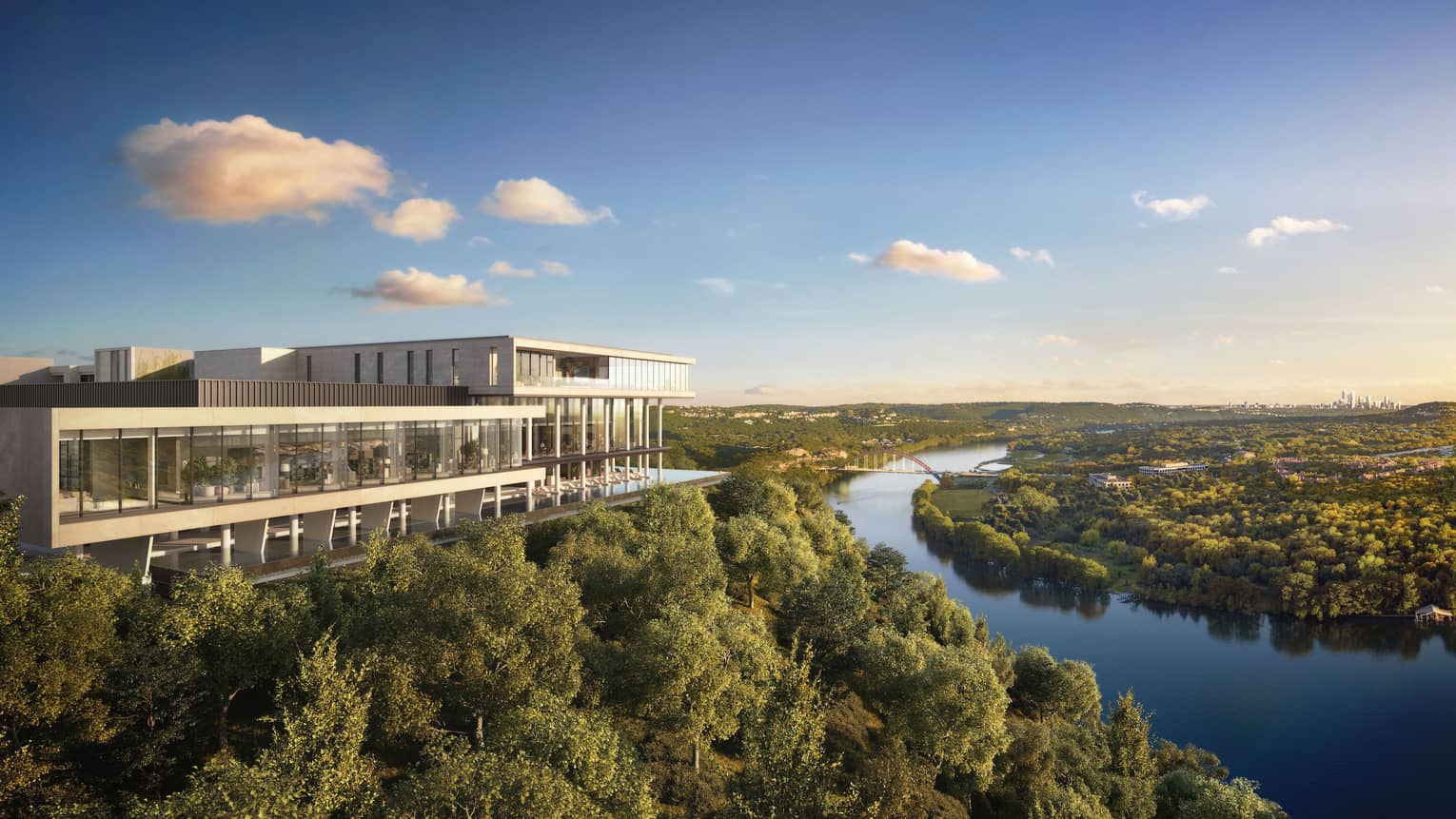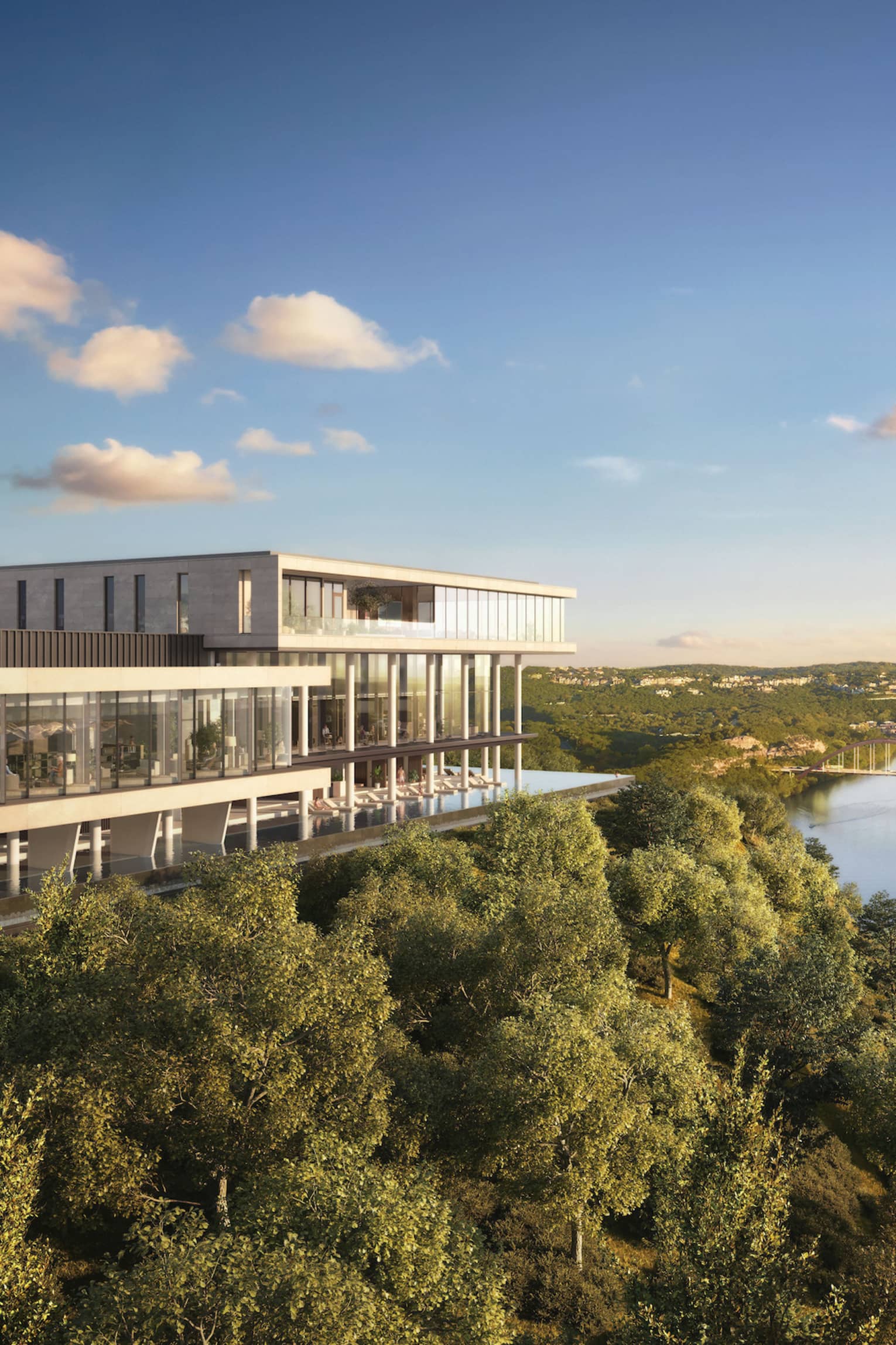 Four Seasons Private Residences
Lake Austin
Making lakeside leisure your everyday
Continue to developer's website
By clicking on this residential link, you are linking to a third party residential website. Neither Four Seasons Hotels Limited nor any of its affiliates ("Four Seasons") guarantee or assume responsibility for, the accuracy or completeness of any information displayed on this residential link/website and expressly disclaims any duty or obligation to review or correct any of the contents of this website. Four Seasons is not the owner, developer, sponsor or sales or marketing agent of, and Four Seasons has not made any representations, warranties or guarantees whatsoever with respect to the residential project on the website to which you are linking. Should you choose to use this residential link, you assume total responsibility for your use of the pages and website to which you are linking.
Residences currently available for purchase

If you are interested in purchasing a Private Residence, simply visit the property developer's website via the button above, or contact us directly using the button at the top of the page.