Po' boys, beignets, gumbo, étouffée: New Orleans is famous for its unique culture and cuisine.  Locals like to say that food is part of every aspect of life in the Big Easy, with dishes that reflect the city's rich heritage, influenced by French, Cajun, West African and Spanish influences.
Explore the flavours of New Orleans
Get a taste of the city at the new Four Seasons Hotel New Orleans, where two acclaimed local chefs have created signature restaurants that celebrate Louisiana's diverse flavours. Explore the region's finest ingredients – like crawfish and oysters – paired with knowledgeable service and eat like a local in impeccable Four Seasons style.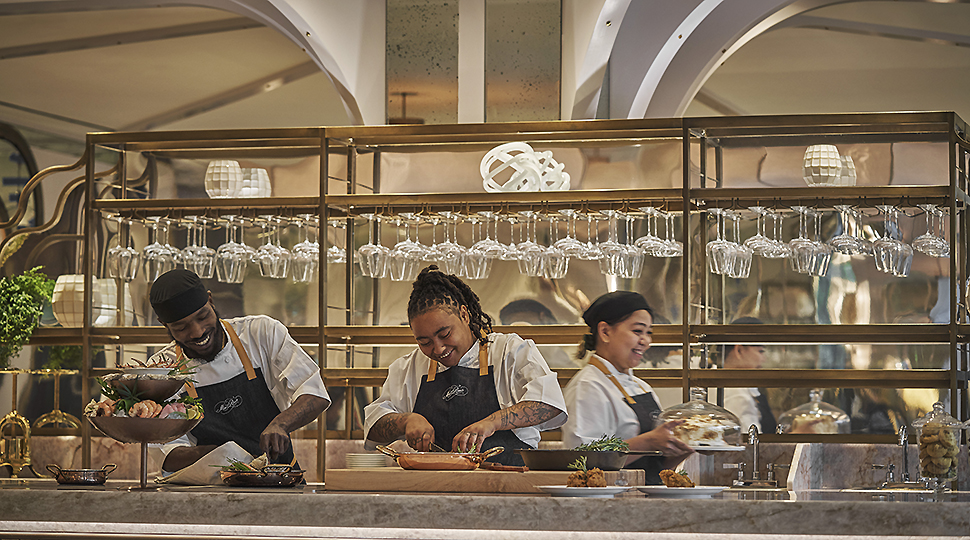 LOCAL FAVOURITES AT MISS RIVER
Chef Alon Shaya's new restaurant, Miss River, is "a love letter to Louisiana," he says, offering elevated takes on local favourites. It's a departure from the James Beard Award–winning chef's usual fare; his acclaimed Saba restaurant highlights his Israeli heritage. But at Miss River, every aspect – from the menu to the décor – celebrates New Orleans: a colour palette reflecting the hues of the Garden District, ironwork accents that bring to mind the French Quarter, art by local artists lining the walls.
The ingredient-driven menu draws on Shaya's extensive network of fishermen, farmers and other local purveyors, showcasing his unique perspective on beloved local dishes. Try the Clay Pot Dirty Rice, served with seared duck breast, duck egg yolk and scallions, or the Salt-Crusted Gulf Red Snapper, with rosemary, lemon and extra-virgin olive oil. Other can't-miss menu items: Duck and Andouille Gumbo – a dark roux, filé, Louisiana rice and potato salad – and the Carved Buttermilk Fried Chicken – light but crackly crisp, carved tableside. "Food is the world to me," Shaya says. "I'm paying respect to and celebrating the incredible flavours and traditions of this magical place."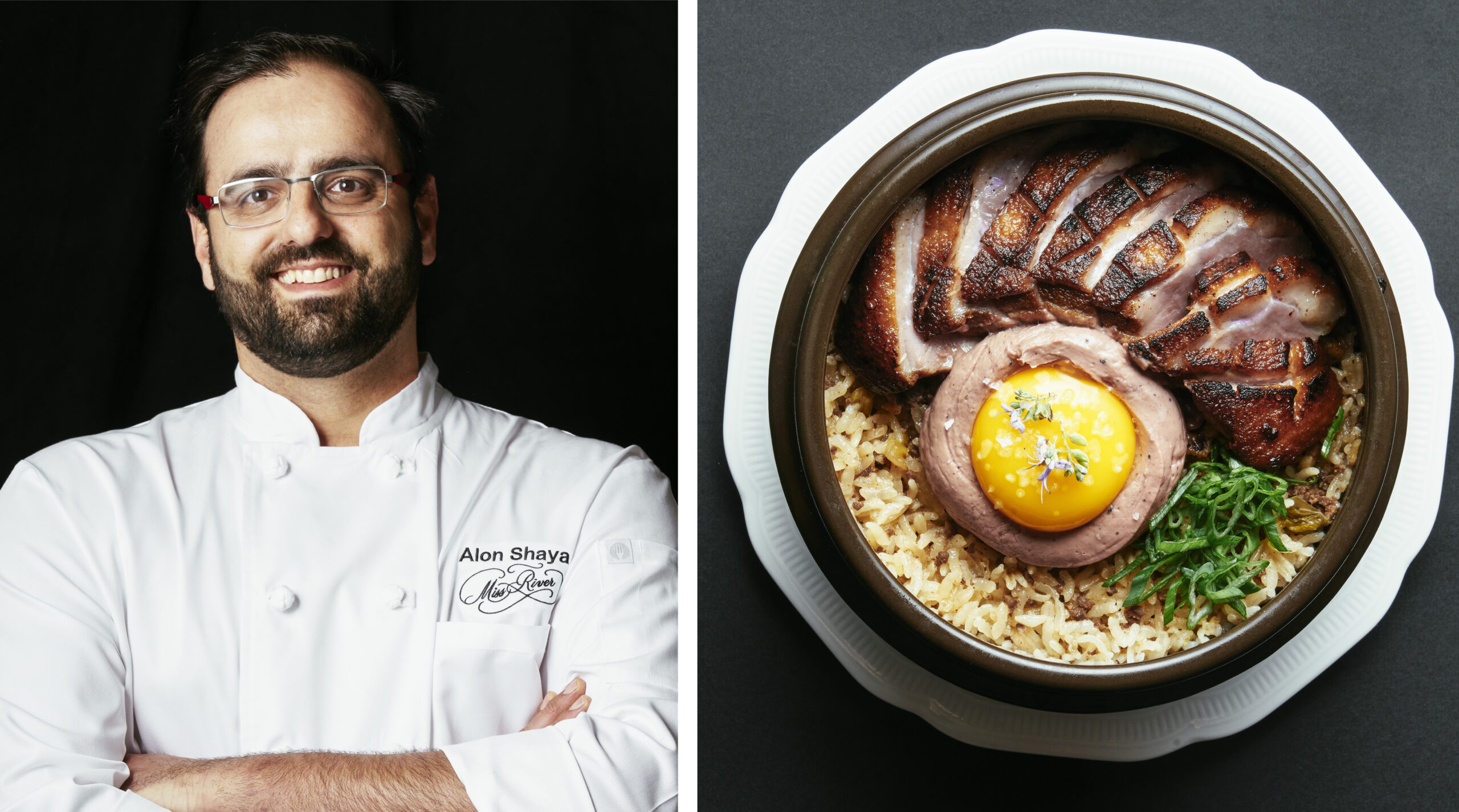 The bar seats 30 and offers an inventive cocktail menu, as well as an expansive wine list that includes sparkling wines from around the world. At the intimate Sommelier Table, up to five guests can enjoy curated tastings guided by the restaurant's wine expert. The real showstopper: the Food Stage, where guests can watch the extravagant plating of the restaurant's dishes. "Miss River is a place for celebration," says General Manager Mali Carow, "where incredible food, drink and ambiance combine for unforgettable dining experiences."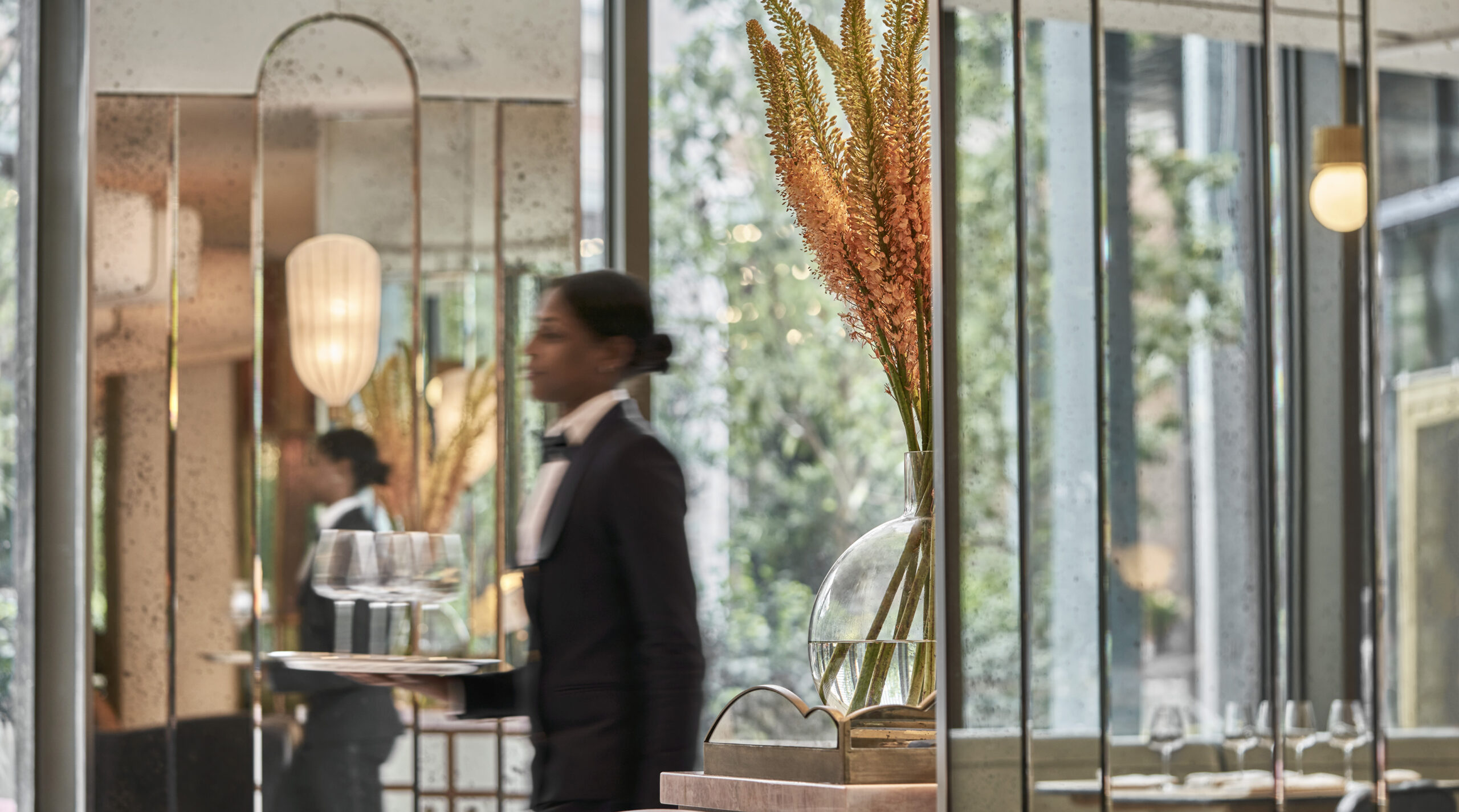 A SENSE OF PLACE AT CHEMIN À LA MER
Discover a "pathway to the sea" at new restaurant Chemin à La Mer, where Chef Donald Link prepares Louisiana flavours with classic French technique, set to rare panoramic views of the Mississippi River. The celebrated chef hails from Cajun country – or South Louisiana – where his great-grandparents were rice farmers. His grandparents taught him to prepare mainstays like rich gumbo, boudin and smothered pork. "The region is in my DNA," he says.
The eclectic menu is inspired by Link's Cajun roots, as well as his travels around the world. For a sampling of his range, try the impressive Le Grand Plate de Mer, influenced by his time in the French Antilles: oysters on the half shell, steamed Louisiana shrimp, West Indies crab salad, snapper ceviche. Trips to Paris and the Burgundy regions influenced dishes like Ora King Salmon with French Lentils and Pan-Seared Jumbo Shrimp With White Beans and Pistou. For a dramatic dinner for two, opt for the bone-in côte de boeuf, expertly carved at your table. And, of course, the menu captures the character of New Orleans: seafood gumbo with okra and Louisiana rice, a raw bar serving oysters from nearby Bayou La Batre and Dauphin Island.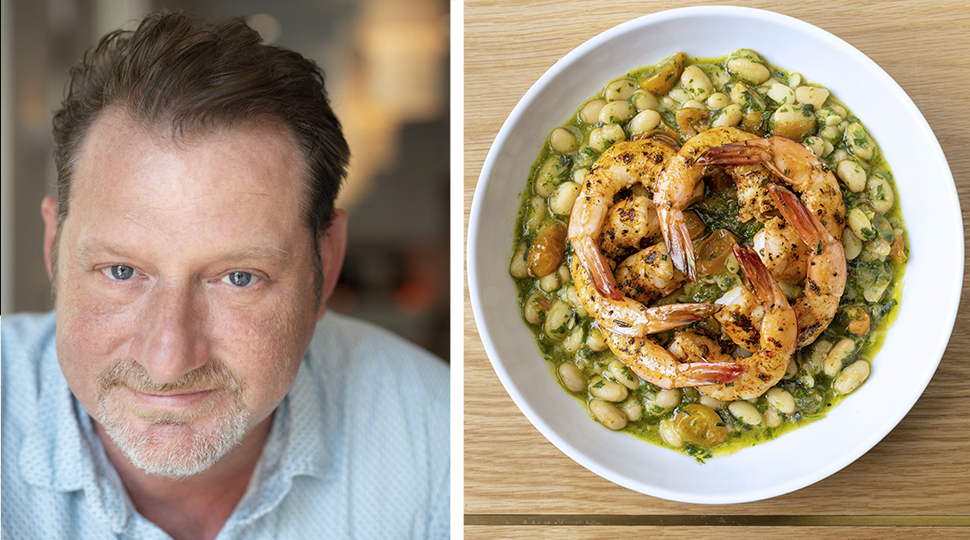 "Chef Link's concept here is a personal reflection of who he is, not only from what you find on your plate but in every detail," says Carow.
The space itself is inspired by its unrivalled riverside location and the natural landscape of Louisiana. The oak walls and oak walnut floor are reminiscent of a ship's deck – and a reminder of the river's importance in the history of New Orleans – offset by the luxe Scala marble tabletops and bar. Expansive floor-to-ceiling windows offer stunning views of the river and city, stretching out into the distance.
"It was very important to me to honour the sense of place," Link says. "This space reflects its name, 'pathway to the sea,' as the Mississippi River plays such a vital role in the fabric of New Orleans, from its commerce at the port to fishing and hunting along its basin to irrigation for crop production to serving as the greatest backdrop for a celebration of food."