Working from home in Downtown LA, it's easy to get caught up in what I'm doing and forget about the city. Some days I don't leave my building, let alone go beyond my neighbourhood.
Then my brother Jean – who also lives in LA – joined me for a two-night staycation at Four Seasons Hotel Los Angeles at Beverly Hills. As soon as we arrived, we were welcomed by two doormen, and next by a one-of-a-kind floral arrangement in the lobby, a creation of Artistic Director Jeff Leatham. Bunches of brilliantly coloured, fragrant flowers popped from tall glass vases – I couldn't not stop to admire their beauty. They provided a nice conversation-starter with other guests on their way to the elevator.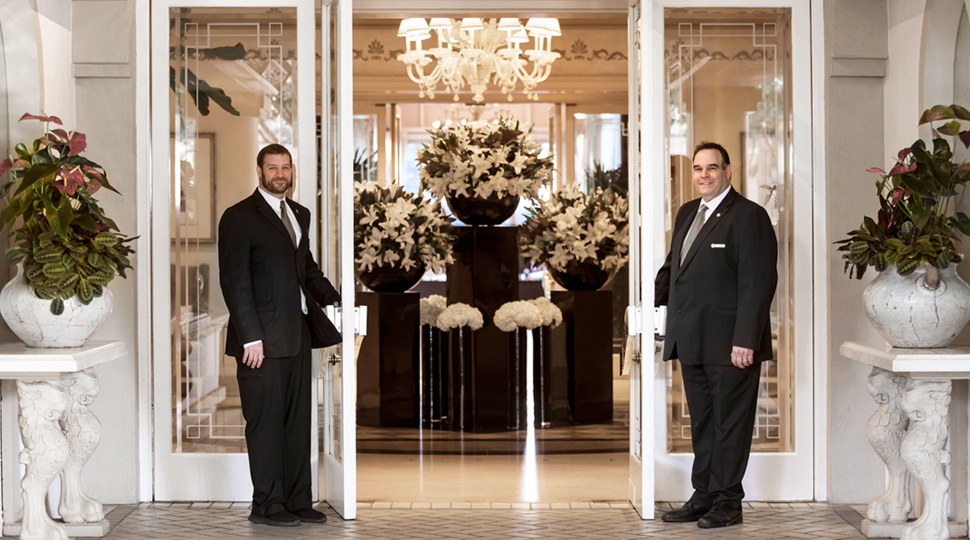 As part of its smart customizable Daily Discovery itineraries, the Hotel arranged a kayaking excursion in Malibu for our first day – something Jean and I never would have thought to plan on our own. A driver picked us up and drove us to Malibu Surf Shack, where we met our private instructor.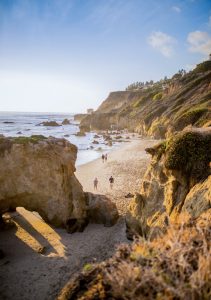 Although I'm from the Caribbean, I don't know how to swim, and I was a little nervous. Our instructor immediately put us at ease, gave us life vests and explained how to sit and manoeuvre the paddle. The weather was gorgeous and the water was calm. I felt beyond grateful.
Once I got into the rhythm of paddling, I relaxed and looked at the scenery, which was spectacular. Being on the water provides a totally different perspective of a place. When I looked back, I could see the beach and ocean and surfers framed by the Santa Monica mountains.
I put my hand in the water. It was so peaceful. I could only hear the water ripple between my fingers. We didn't talk much during the trip. It was an unexpectedly serene experience.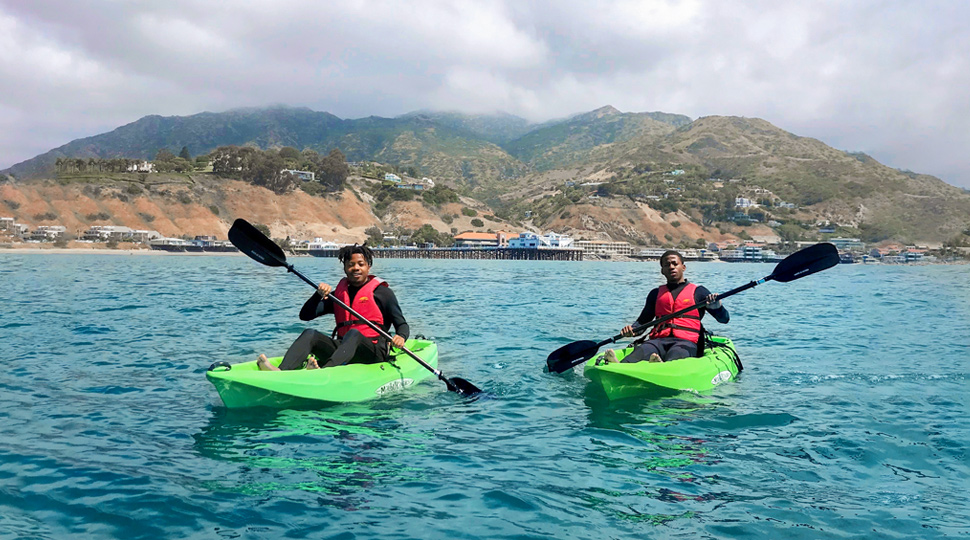 The next day, we viewed the city from a different vantage point. After savouring sformatino di bietole – a mix of Swiss chard flan, pecorino, Toscano fondue, black truffle and quail egg – at Culina, one of the Hotel restaurants, we were escorted to the roof for a Bird's Eye Yoga session. Local instructor Michelle Malloy led us through a powerful flow and guided meditation. Our mats were laid on the rooftop helipad of the Hotel, which provides 360-degree views spanning Downtown, Century City and Santa Monica. Somehow, Michelle managed to calm my mind so I could look inward while surrounded by so much.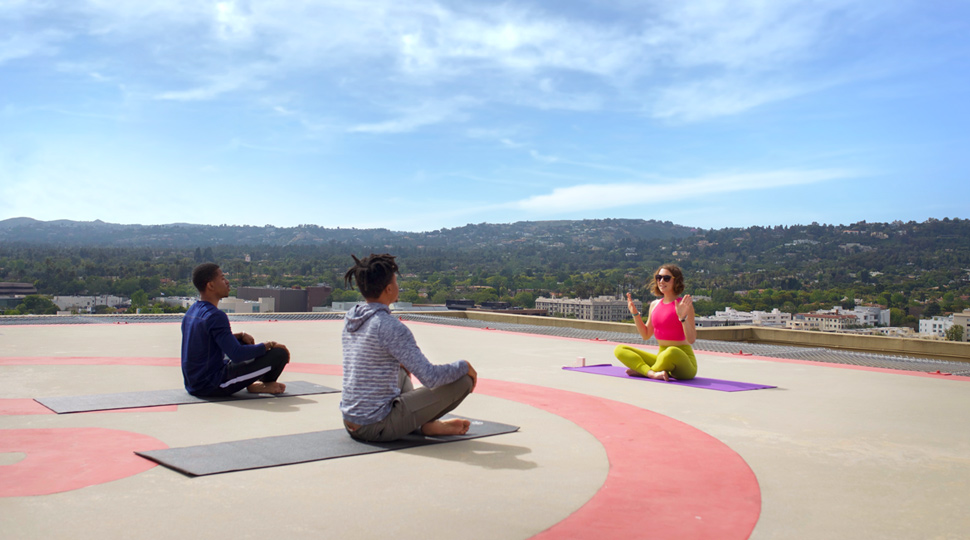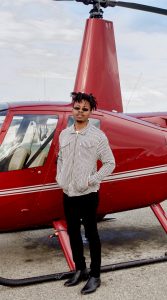 Later, we went even higher, thanks to the Hotel's Best of LA Deluxe Helicopter Tour experience. A private car took us to Hollywood Burbank Airport, where we met our pilot. Like kayaking, the private helicopter ride was a little outside of my comfort zone – and I loved every minute.
From Burbank, we flew off towards the Hollywood Hills. From that height I could see more beautiful views of LA than I'd ever seen in my life. Our pilot pointed out every landmark and remarkable houses, including, of course, the homes of celebrities.
We followed the beach along the Pacific Coast Highway to Downtown and then flew over Wilshire Boulevard towards the Hollywood sign. I hadn't realized how large the sign was. Just as we approached it, the sun began to set and we took in the brilliant orange, pink and purple hues of the sky.
I felt so present in that moment that I didn't even think to pull out my phone.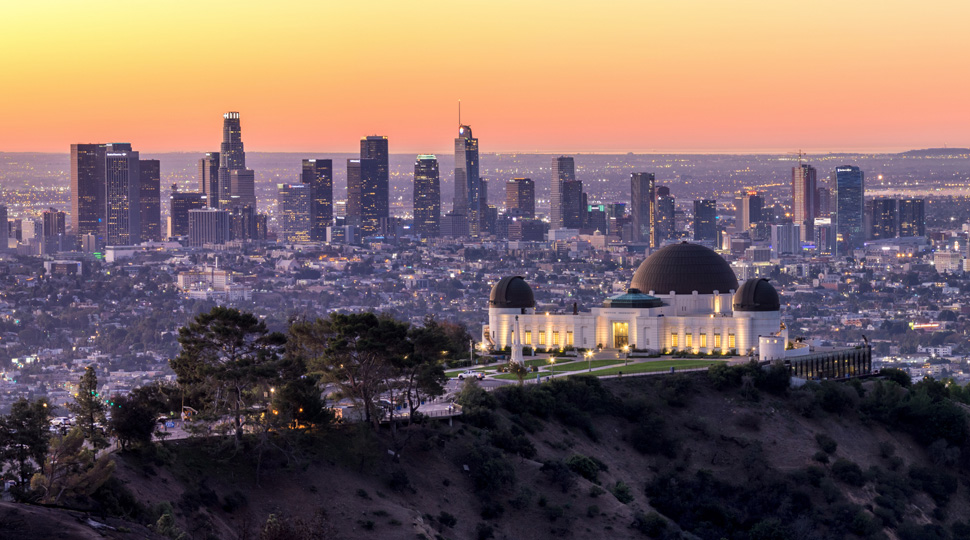 After a final morning lounging by the pool, my brother and I reflected on how we're always on the go. Our time with Four Seasons provided us a rare few moments away from our work and technology and spend time with one another. It was a necessary reminder to regroup, refocus and refresh.
Being in the moment changes everything.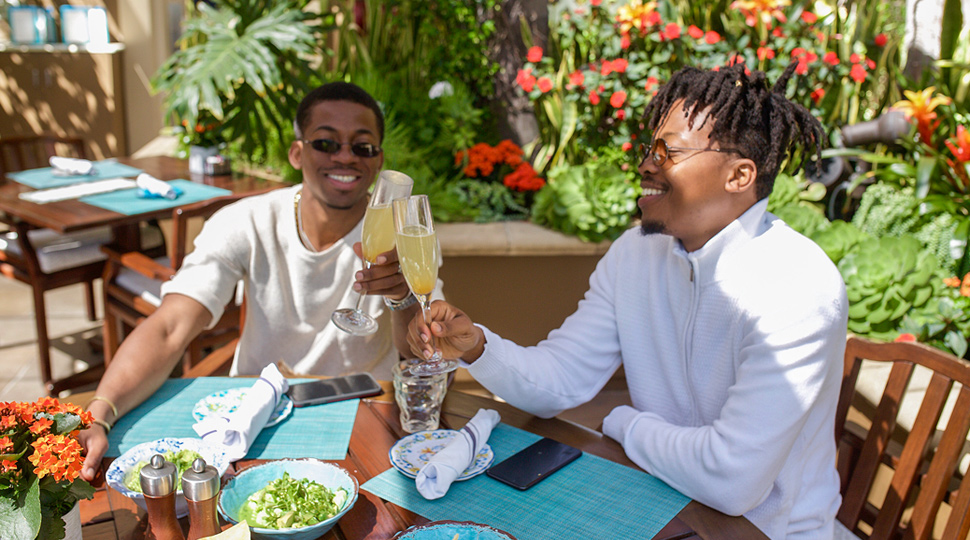 YOUR JOURNEY BEGINS HERE
What will you discover on your next staycation?