Samantha Sanz – a James Beard Award nominee and the top toque at Talavera at Four Seasons Resort Scottsdale – takes you on a three-day tour of the Arizona thrills she can't get enough of.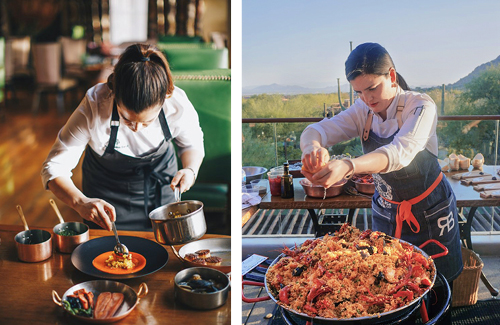 Recently nominated for a James Beard Rising Star Chef of the Year Award, Samantha Sanz – chef at Four Seasons Resort Scottsdale at Troon North – is something of a wunderkind. When she took the helm of the Resort's Talavera restaurant at 28, she was among the youngest chefs ever to oversee a Four Seasons restaurant kitchen. Sanz, however, has been steeped in the food scene from birth – her family has owned a restaurant for more than 60 years in her home town of Nogales, Mexico. Her experience shows in the worldly inventiveness she imparts to Talavera's boundary-pushing menus, which meld Mediterranean and Latin flavours in dishes such as grilled Galician octopus and Picon tapas.
"I'm constantly playing around," says Sanz of her menus, and that spirit of joyful discovery informs her weekend hit list for Scottsdale and Phoenix. Here are her tips for what to do, where to eat and the place to find the best prickly-pear frosé.
Four Seasons Residence Club Scottsdale at Troon North
Friday Evening: A Garden-Fresh Dinner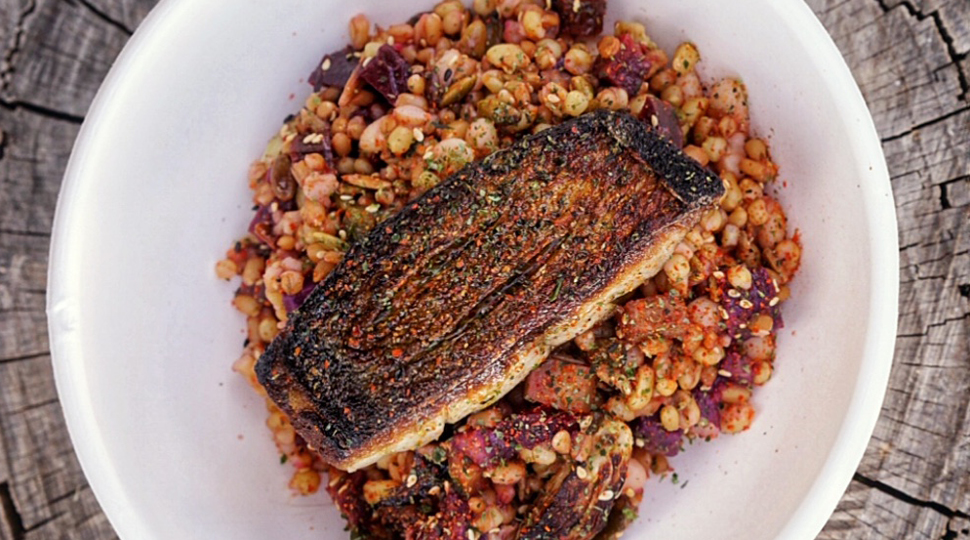 "Pa'la used to be an old house, and now it's a little restaurant with a wood-fired oven," Sanz says of the boîte in midtown Phoenix. The restaurant combines Mediterranean and South American fare in its menu, which changes daily based on what's freshest. "Order the Ramon Navarro bowl – it has all these wholesome grains cooked to al dente perfection, seasoned with high quality vinegar," Sanz says. "Chef Claudio always keeps it fresh with all the local produce, and quite honestly it's the best meal after a hike."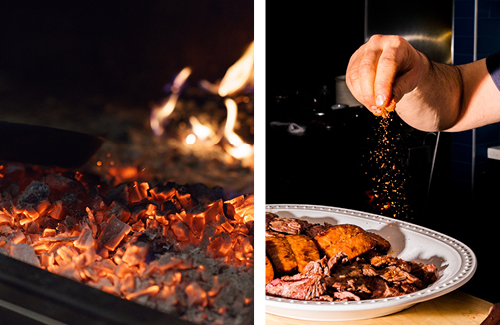 Friday Night: Best of Brews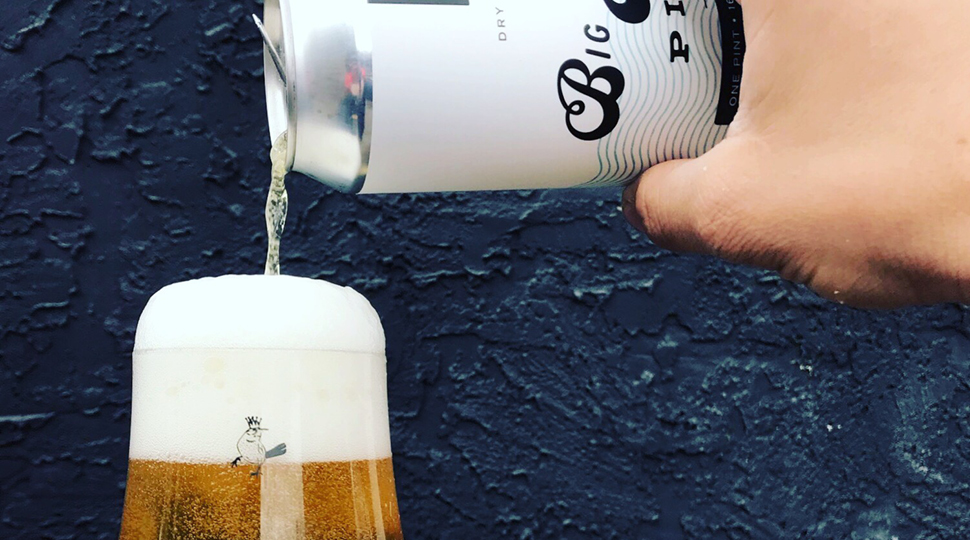 A couple of doors away in a 1920s bungalow, Wren House Brewing Company is one of Sanz's go-to spots for a tipple. "I love beer," she says. "My favourite beer of all time from them has to be the Berries and Cream, which is a sour India pale ale that has raspberries, blackberries and strawberries. It's brewed with some milk sugar and malt, which gives it a nice mouthfeel and is very refreshing for the spring here in Arizona."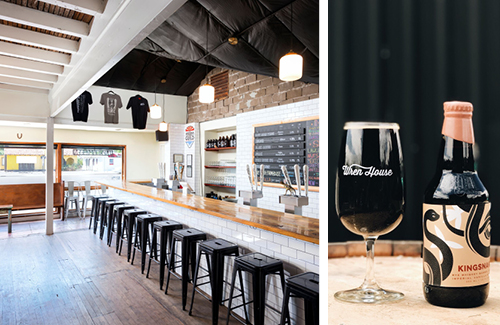 Saturday Morning: Local Caffeine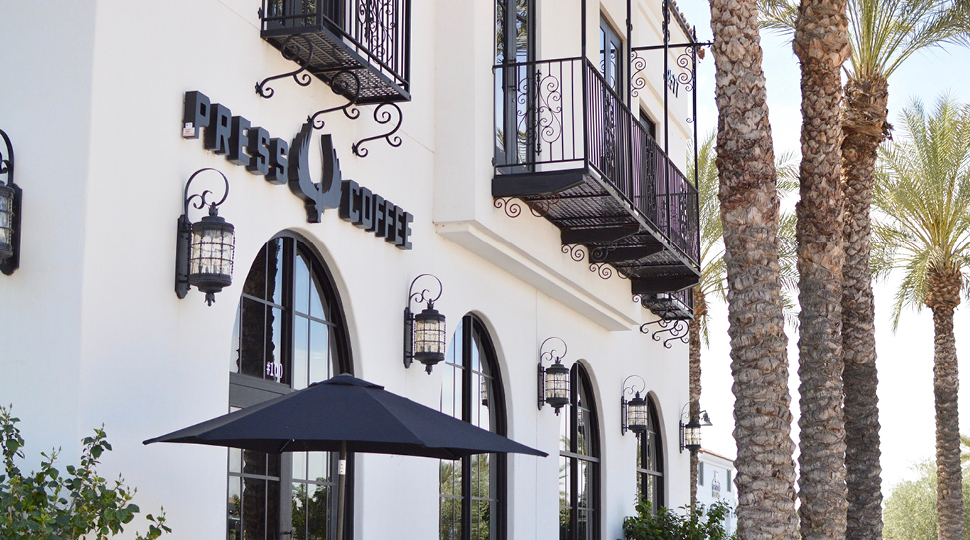 "We serve Press Coffee Roasters at the Hotel – it's locally owned by a husband and wife, and they're so sweet," Sanz says. "They do all their own roasting, and do an amazing job." The coffee shop, with locations in the Scottsdale Quarter mall, Tempe, Phoenix and beyond, sources beans directly from farmers in Ethiopia, Guatemala and Costa Rica. Devotees will appreciate the regular hour-long Coffee 101 Tasting classes, which take you from seed to cup as you sip.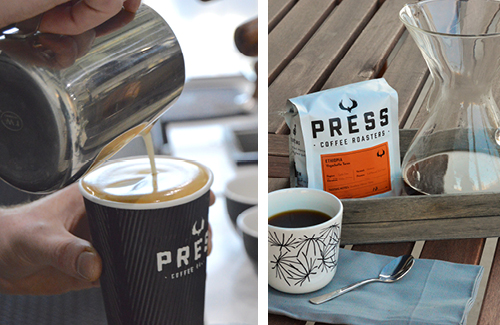 Saturday Afternoon: Hiking and Shopping Trips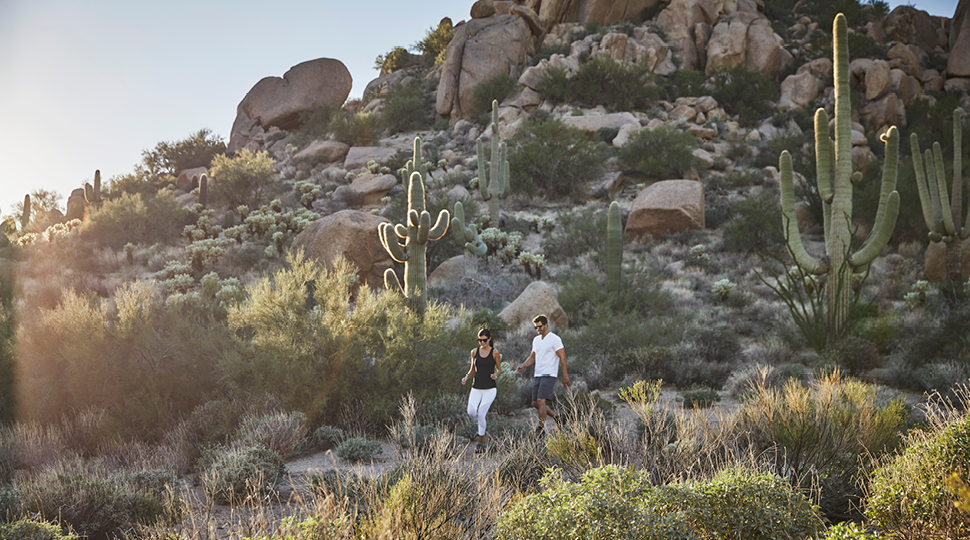 Sanz likes to get her endorphins pumping by hiking the 3.5-mile (5.6-kilometre) round-trip trail at Pinnacle Peak Park, in the backyard of Four Seasons Resort Scottsdale. "The earlier you can hike Pinnacle Peak, the better – it gets hot over here," says Sanz, who urges guests to bring plenty of water. "You'll see birds – cardinals, quail – and iguanas. It's out-of-this-world scenic."
Her next stop? Phoenix General, in an area brimming with cocktail bars, lifestyle shops and buzzing gastropubs. "It's a small boutique with some really unique finds," Sanz says of the airy storefront, which sells everything from juniper incense to decorative powder-coated iron horseshoes in rainbow hues. Clothes, too: "I'm obsessed with the clothing lines they have collaborated on with local artists, such as the Fortoul Brothers."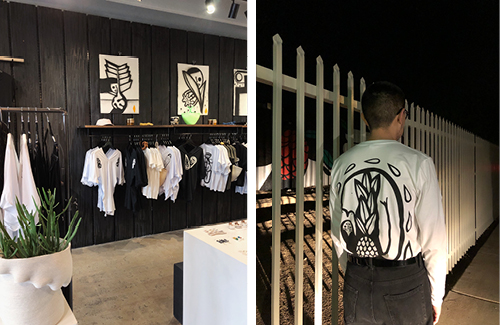 Saturday Night: Supper in Style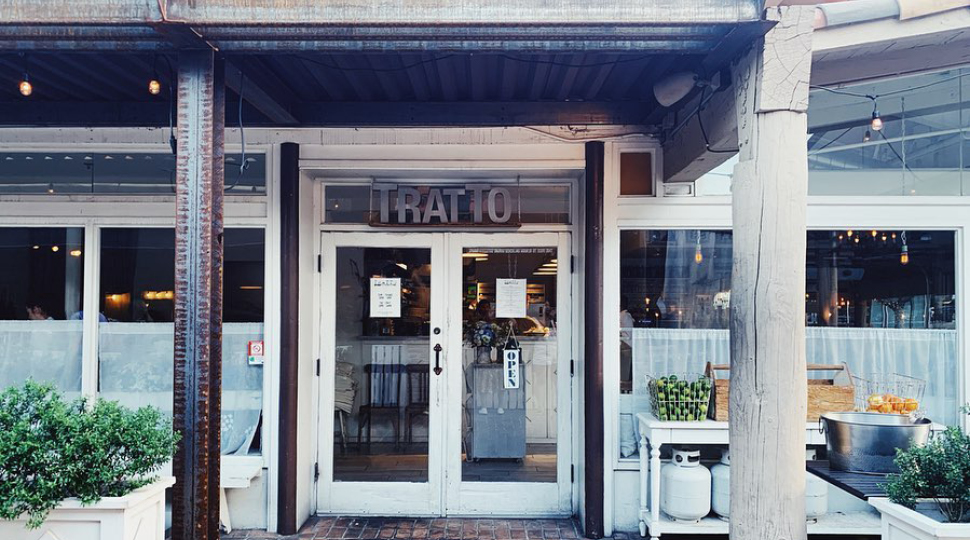 As dusk falls over the landscape, Sanz beelines to Tratto – helmed by James Beard Award–winning chef Chris Bianco – for dinner. "My biggest love there is the chicken livers on toast," Sanz says. "Chef Cassie does an outstanding job and serves them with the seasonal jam she makes. I crave this constantly." And you really must order a cocktail, Sanz says: "The cocktail program there is outstanding, thanks to Blaise Faber – he makes his own house-made vermouth – but I do enjoy my glass of Sorelle Bronca Prosecco." Finally, "End the meal with some rich dark chocolate and one of the many amaros they have on the list."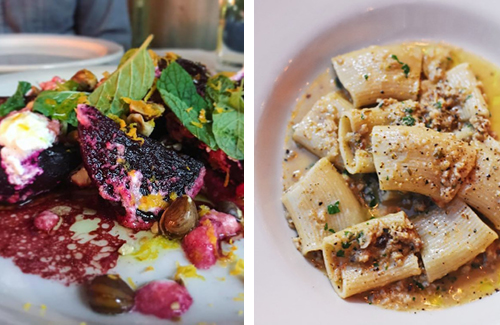 Sunday Morning: Mexican-Style Brunch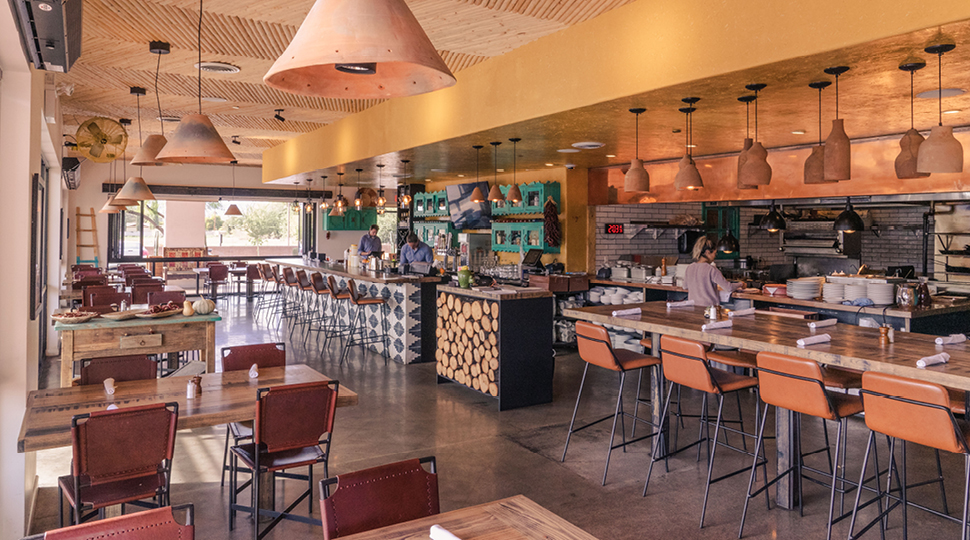 Sanz starts her day with a brunch at Ghost Ranch in nearby Tempe, run by Mexican cousins Chef Rene Andrade and Chef Roberto Centeno. "They have chilaquiles," Sanz reports with pleasure – the Mexican comfort food dish that slathers fried corn tortillas with salsa and cheese. "The best thing is that the eggs they use are from local farmer Two Wash Ranch. And if you are indecisive like me about red chile or green, you could ask for both." Yet another of her favourite orders is the prickly pear frosé. "It's a combination of a margarita and rosé," she says – "so delicious."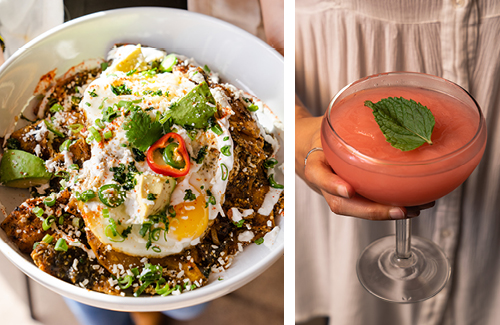 Sunday Afternoon: Art Hours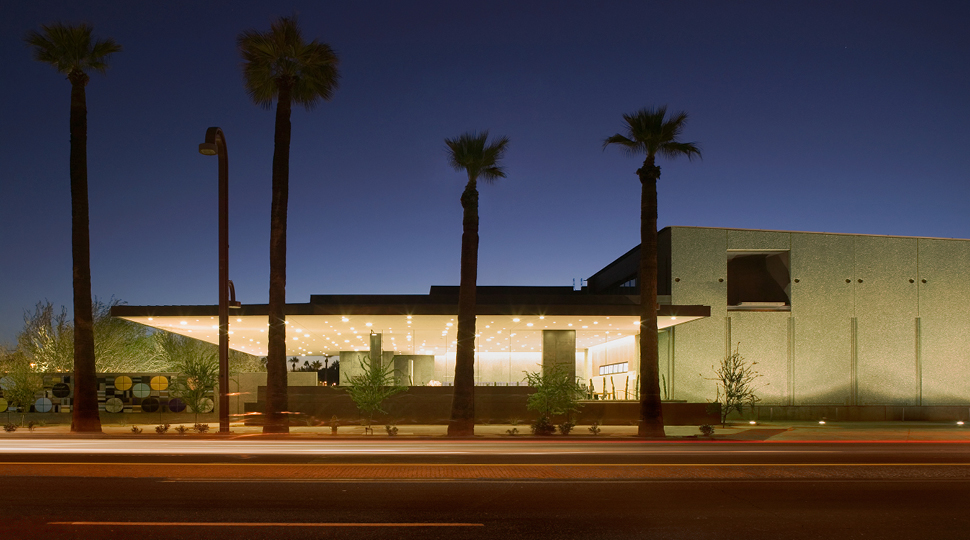 For an afternoon well spent, Sanz heads to the sleek Phoenix Art Museum, where more than 19,000 works of art are housed in a building originally designed by Alden B. Dow, a protégée of Frank Lloyd Wright. "There is always an amazing exposition to catch there, and it's never super crowded," she says. "They had an exhibit by Mexican artist Carlos Amorales where an entire wall was mounted with 25,000 black paper moths and butterflies – awesome." On exhibition through February 9, 2020: "American Scenes/Americas Seen," with work from the 1930s and '40s by artists such as Diego Rivera and Alice Trumbull Mason.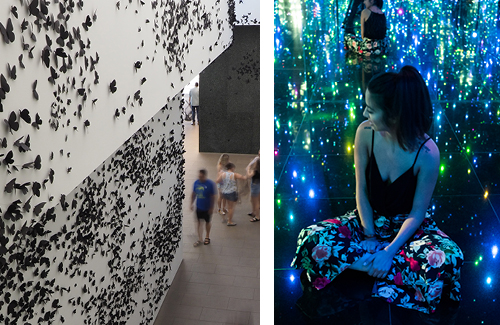 Sunday Night: Twilight in the Desert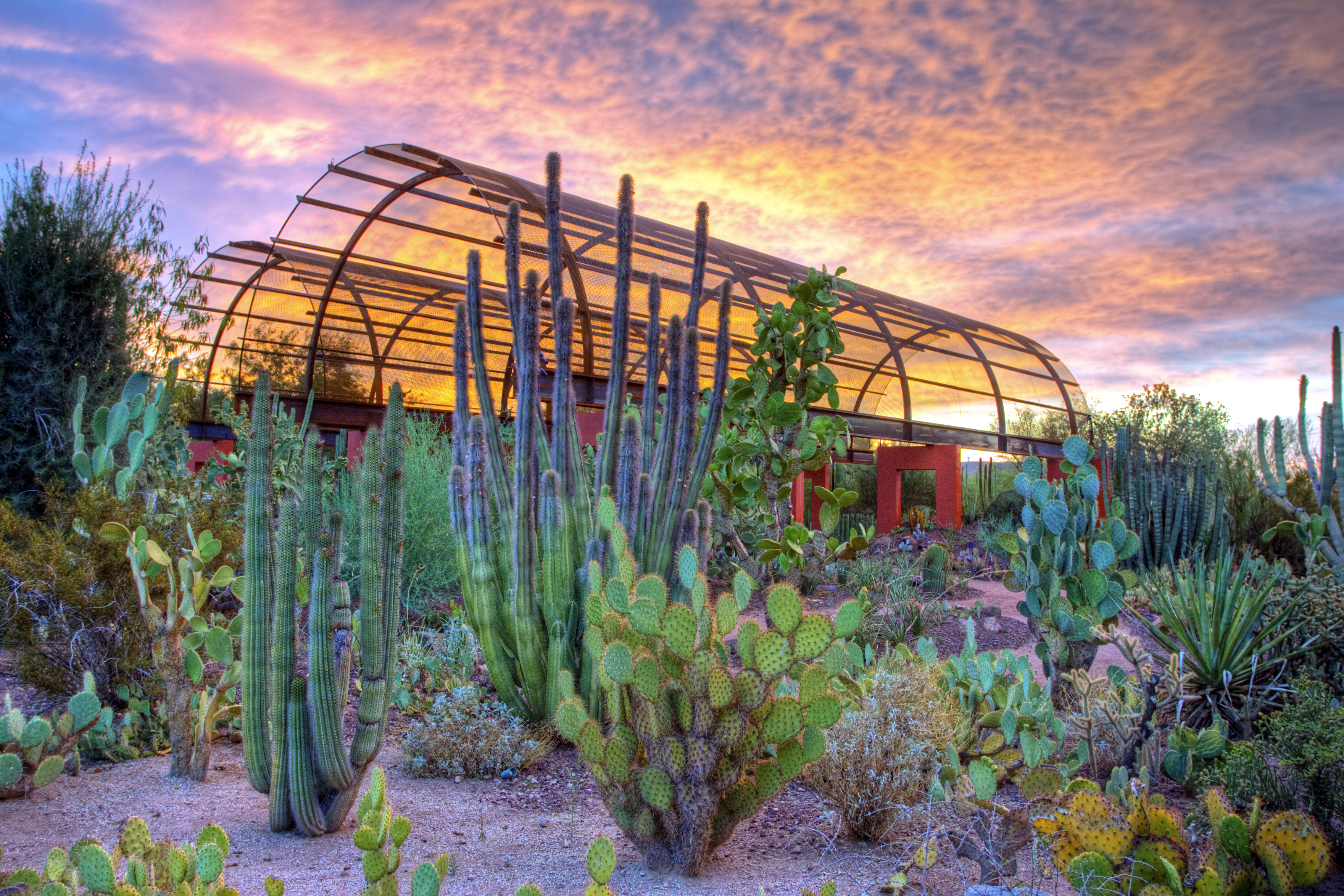 "We have the best sunsets, especially at the Desert Botanical Garden," Sanz says of the 140-acre (57-hectare) grounds, where visitors can glimpse thousands of species, including organ pipe cactus, teddy bear cholla and 186 types of agave. Walk around and relax, Sanz says. It's a peaceful way to round out your weekend.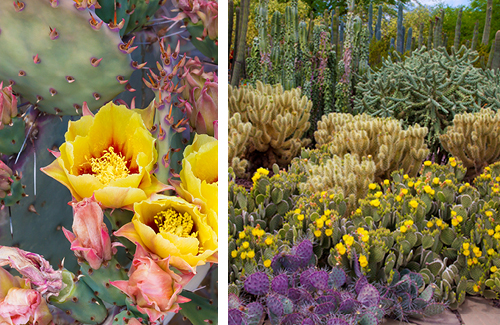 YOUR JOURNEY BEGINS HERE
Plan your insider's trip to Scottsdale