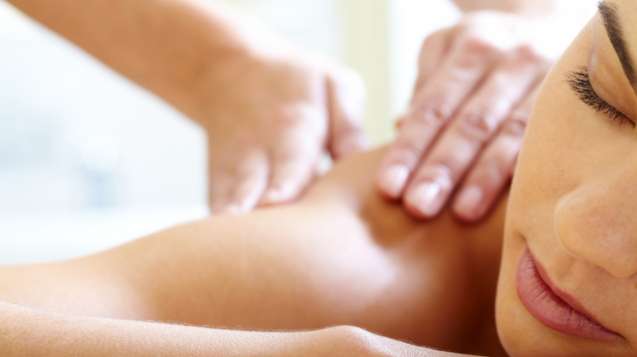 Gingerbread N' Butter Hot Stone Mani & Pedi
This holiday season, dip into a classic that leaves you warm all over. Your feet will be immersed in a rich whole milk and chicory root butter soak that softens and nourishes the skin. Next, a brown sugar and pecan-whiskey polish smooths calluses and leaves a glistening sheen to skin. Finally, you'll be drizzled and massaged with hot stones in a velvety rich, warm butter blend of emollient shea, cocoa and mango butters that melt into skin, leaving you instantly, irresistibly soft.
Mani – 50 minutes, USD 75
Pedi – 80 minutes, USD 115
Available December 1, 2014, to January 31, 2015.
Winter Warm-Up Wrap and Massage
Toast to a brief winter escape with this heavenly treatment that starts with a candy cane soak linen wrap that envelops your body in a cocoon of warmth, hydrating your parched winter skin. Next, enjoy a moisturizing marshmallow shea butter massage with antioxidant-rich olive fruit and grapeseed oils that will bring a glistening holiday glow to your skin and leave you with visions of sugarplums dancing in your head. Finally, enjoy a minty-fresh peppermint foot scrub that will remind your feet why it's the most wonderful time of the year.

Available December 1, 2014, to January 31, 2015.
Note: Prices and treatments are subject to change without notice.