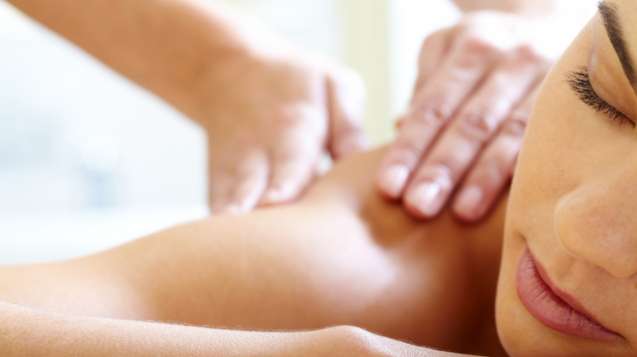 HydraFacial™
The HydraFacial™ resurfacing treatment, a state-of-the-art aesthetic technology, thoroughly cares for your skin, providing cleansing, exfoliation, extractions and hydration, including Vortex-Fusion® of antioxidants, peptides and hyaluronic acid. The HydraFacial™ is a non-invasive, non-surgical treatment that delivers instant results with no discomfort or downtime, leaving your skin with a long-term healthy glow.
Ultimate HydraFacial™
This extended HydraFacial™ includes LED light therapy, which provides additional benefits after the treatment. LED light therapy uses specific types of light, which give off energy that stimulates cells, thereby increasing the skin's production of collagen and elastin. In turn, your skin becomes firmer, less wrinkled and younger looking. The treatment's red LED light helps improve the appearance of skin firmness and resilience, while reducing the appearance of fine lines and wrinkles, hyperpigmentation, and other signs of ageing. The blue LED light is extremely beneficial for people who suffer from oily skin or breakouts. And the combination of red and blue LED lights is helpful in reducing the appearance of rosacea.

Love Me Tender
Get ready for the ultimate in glowing radiance. First, your skin is prepped with a steaming antioxidant compress with Honey Magnolia sparkling soak, rich in grapeseed and olive fruit oils to relax your senses and awaken your skin cells. You'll be pampered with a creamy Coconut Milk and Green Tea cleanser and whipped into softness with a Shea Butter and Sugar micropolish or a micro-buffing Red Arizona Montmorillonite Clay and Desert Willowbark scrub to clear away bacteria, dead skin, and blemishes, clearing the way for either a velvety smooth, cooling active yogurt mask that gently tingles as pores are deep cleaned, tightened and skin is nourished with raw honey and oats or a rich Dark Chocolate and CoQ10 Enzyme mask chock full of vitamins and antioxidants, fighting free radical damage and leaving a smooth surface behind. Your skin is then fed with a nutritional super-antioxidant cocktail made from Texas winery grapes, providing a plumped and luscious complexion. Crow's feet are encouraged to run for the hills with a peptide serum that targets deep wrinkles and surface lines. Finally, bask in Three Milk Ageless Moisturizer, a rich, creamy botanical milk with firming peptides that instantly works to spur on healthy collagen and reduce deep wrinkles.
Honey-Lavender Scrub and Massage
The mouth-watering FarmHouse Fresh scent in this treatment will make you feel as though you're in a gourmet marketplace. Begin with a raw honey-lavender and rice bran oil, salty scrubdown to exfoliate and remove the dry winter skin. Then, soothe the skin with a creamy Fluffy Bunny Shea Butter Cream massage fragranced with mint julep and lavender notes. With the lingering scrumptiousness, you'll be enveloped in the bloom of spring. Treatment includes a complimentary gift with purchase while supplies last. It is best enjoyed with a Mint Julep cocktail.
Available March 1 through May 31, 2015.
Honey-Lavender Manicure & Pedicure
Slip away for a hand and foot renewal that begins with dipping the feet and legs into a dreamy, buttery whole milk and chicory root soak. Hands are wrapped in steeping towels infused with the same soothing milk blend. Next, a honey-lavender sea salt and rice bran oil exfoliator smooths and softens legs and feet. A grand finale massage for both hands and legs includes Fluffy Bunny Shea Butter Cream that caresses the skin. Book a manicure and pedicure together and receive a complimentary gift while supplies last. The treatment is best enjoyed with a Mint Julep cocktail.
Mani – 25 minutes, USD 50
Pedi – 50 minutes, USD 85
Available March 1 through May 31, 2015.
Note: Prices and treatments are subject to change without notice.