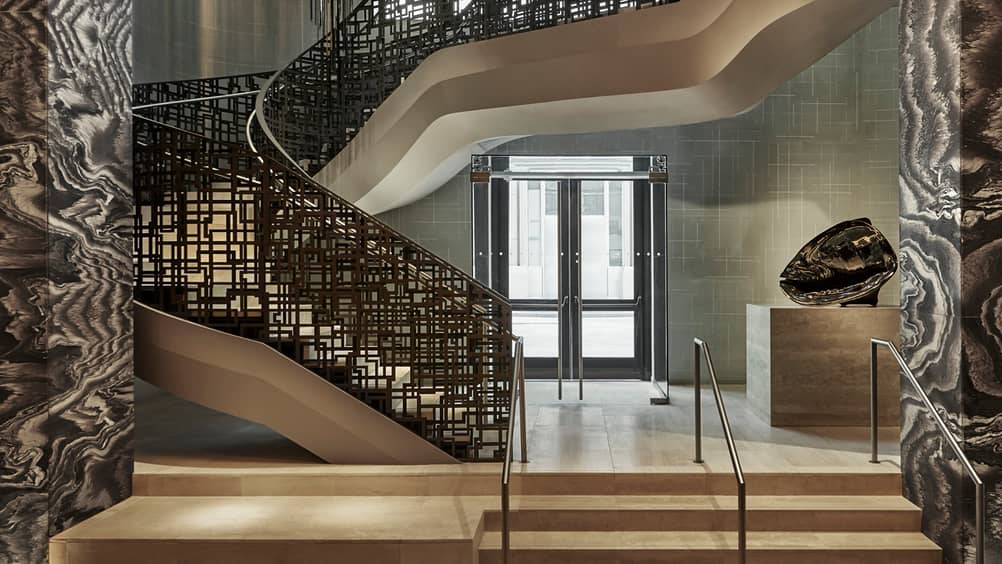 At the crossroads of Tribeca and the Financial District, Four Seasons Hotel New York Downtown adds its classic architectural profile to the world's most famous skyline. Claim your spot at CUT by Wolfgang Puck, the celebrity restaurateur's first restaurant and bar in Manhattan. Escape to the peaceful spa or dip into Downtown's newest pool. Plan your party, event or meeting in rooms with two-storey windows and filled with natural light. Discover a New York luxury hotel with Downtown's creativity and confidence, surrounded by the non-stop, dynamic scenes of the new New York.
View Our Offers. Best Rates Guaranteed.
Discover the style and vibe of today's Japan with an 800-year-old ikeniwa (pond garden) at its heart – intimate, contemporary Four Seasons Hotel Kyoto, in the scenic district of temples. Within light-filled, spacious guest rooms and select Private Hotel Residences, experience personalized, insider access to Kyoto's four-season delights. Gaze out the double-height windows to our tranquil garden. Sip local craft beers on our waterside terrace. Cross the glass bridge for matcha in our Tea House. Let us help you unlock the secrets of Kyoto.
View Our Offers. Best Rates Guaranteed.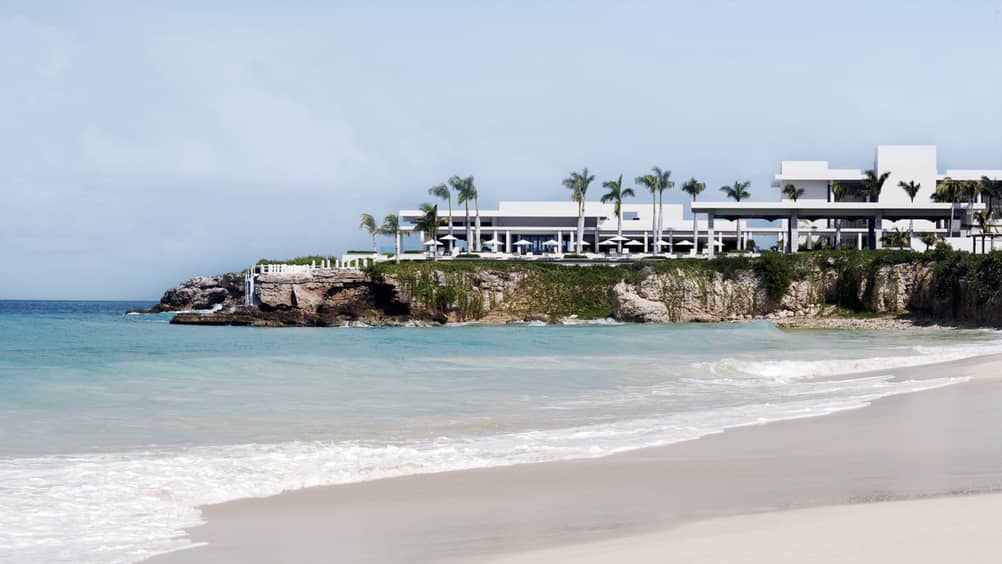 Anguilla: a tiny tropical island in the British West Indies, with no casinos, no cruise ships, no building taller than its highest tree. Casual yet chic, and framed by endless white sand beaches, serene bays and rugged coral coastline, Four Seasons Resort and Residences Anguilla invites you to make yourself at home in 188 villas and resort accommodations – more than 80% overlook the breaking surf and blue horizons of two of Anguilla's 33 spectacular beaches. Relax in the seaside spa. Sample fresh cuisine with those you love, in a place where every sunset is theatrical. Immerse yourself in Anguilla's unique culture and stunning natural beauty, as Four Seasons expertise elevates the Caribbean to new levels of seaside luxury.
View Our Offers. Best Rates Guaranteed.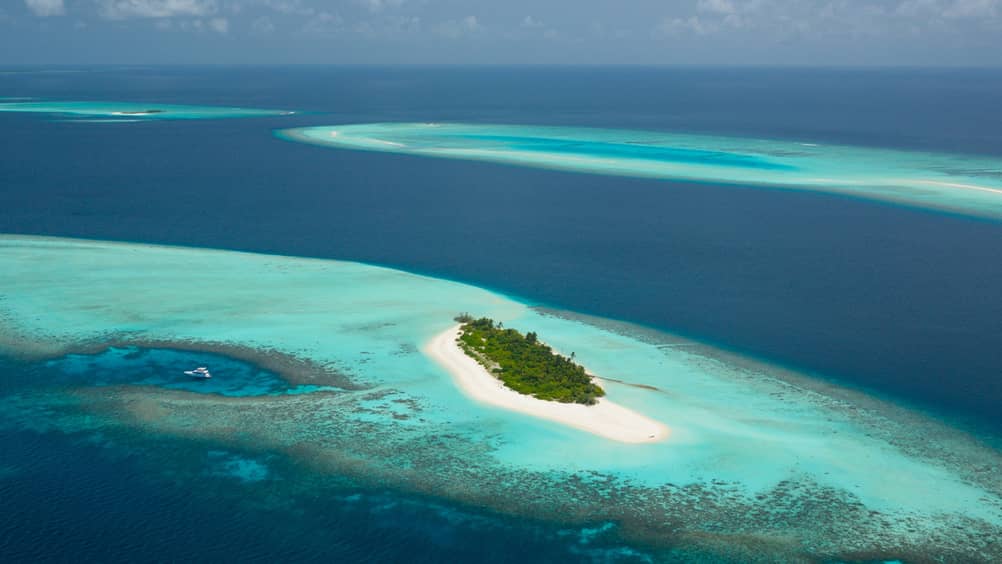 Imagine having your own five-acre playground in a dazzling and undisturbed UNESCO ocean territory, which is off limits to everyone but you. That's Voavah, the world's first exclusive-use UNESCO hideaway – a gorgeous seven-bedroom private island resort in the Baa Atoll Biosphere Reserve that offers limitless island living to its guests: somewhere to retreat, explore, connect, celebrate… and dream with your eyes open. Voavah days revolve around the double-storey Beach House, white powder sands and crystal lagoon. Swim with reef sharks, kaleidoscopic fish and turtles. Harmonise at The Oceans of Consciousness Spa. Or hop on Voavah Summer, your private luxury yacht, and explore your territory: protected Baathala to the north; manta hotspot Hanifaru to the south; secluded sandbanks to the east or float west into blissful oblivion – and a breathtaking Baa Atoll sunset...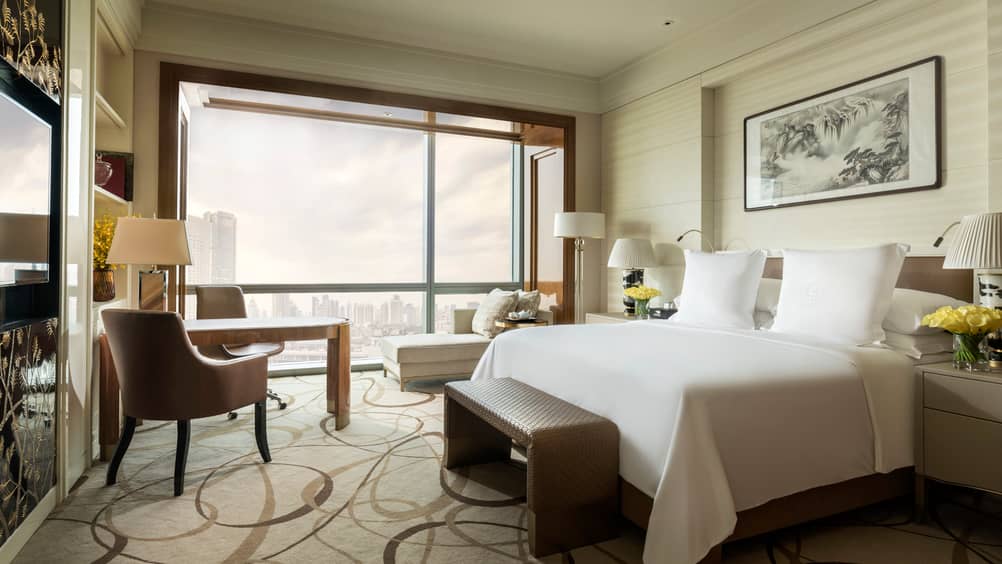 In Tianjin, China's fourth largest city, architectural reminders of its days as a European colony peacefully coexist with centuries-old temples and the cityscape of modern China. Four Seasons Hotel Tianjin is a short walk from the city's business district and its concession precincts, where examples of Italian, French, British, German and Spanish architecture are evident. Stroll down quiet tree-lined streets to the Haihe River or the museums and galleries highlighting the city's culture. Visit Tianhou Palace, one of only three remaining Mazu temples in the world, home to the Museum of Tianjin. The city's heritage is best experienced at Ancient Culture Street, with its century-old Chinese character. Explore more than 100 shops featuring traditional cuisine, handicrafts and folk art — a unique window into this modern city's rich past.
View Our Offers. Best Rates Guaranteed.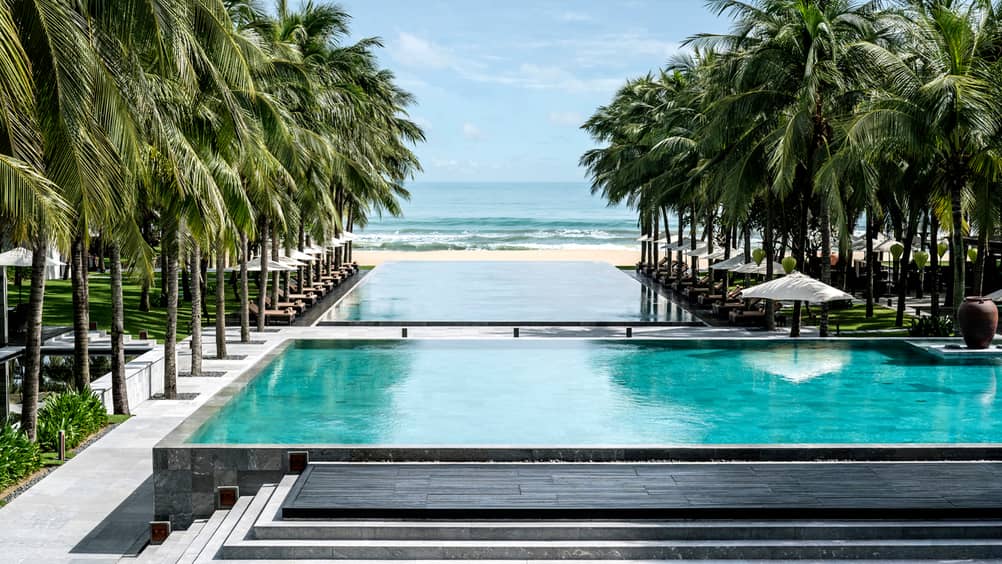 Spanning a kilometre (half mile) of beach and close to three UNESCO sites, Four Seasons Resort The Nam Hai, Hoi An, Vietnam offers an illuminating insight into this intriguing destination. Carefully positioned among 4,500 coconut palms, 100 luxurious one- to five-bedroom villas – some with pools – are served by thrilling water and beach sports, a professional-grade Cooking Academy and Heart of the Earth Spa.
View Our Offers. Best Rates Guaranteed.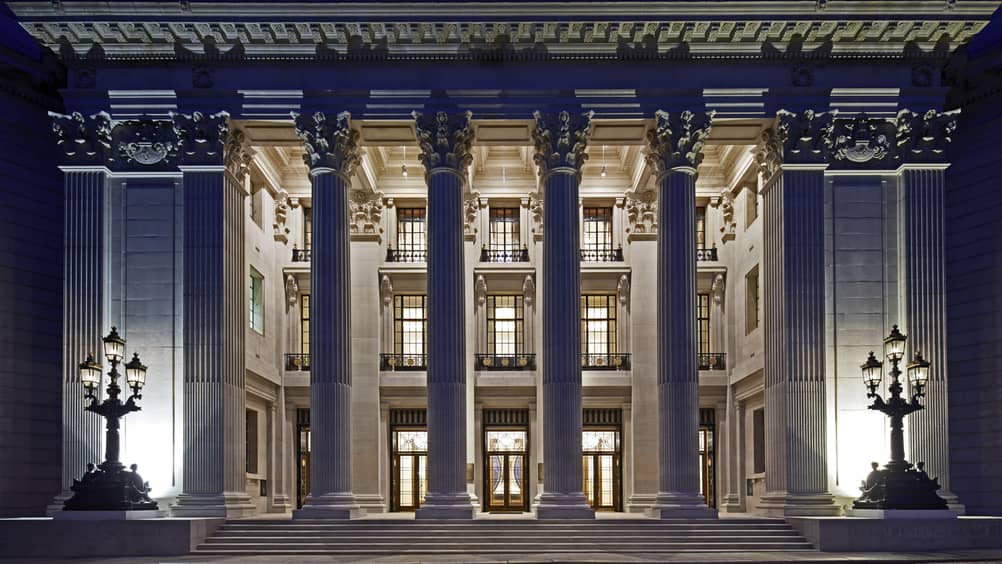 In a landmark of power and prestige – the 1922 headquarters of the Port of London Authority – Four Seasons Hotel London at Ten Trinity Square provides a central City location, near the Tower of London, Tower Bridge and the River Thames. This intimate five-star hotel features just 100 accommodations, including 11 spacious suites. A new culinary landmark, the Hotel features the first UK restaurant by Chef Anne-Sophie Pic – the only current French female chef to be awarded three Michelin stars – as well as a sleekly designed Asian restaurant and The Rotunda lobby lounge. For relaxation, there's the City's most lavish spa sanctuary. Every experience is unified by thoughtful, intelligent Four Seasons service.
View Our Offers. Best Rates Guaranteed.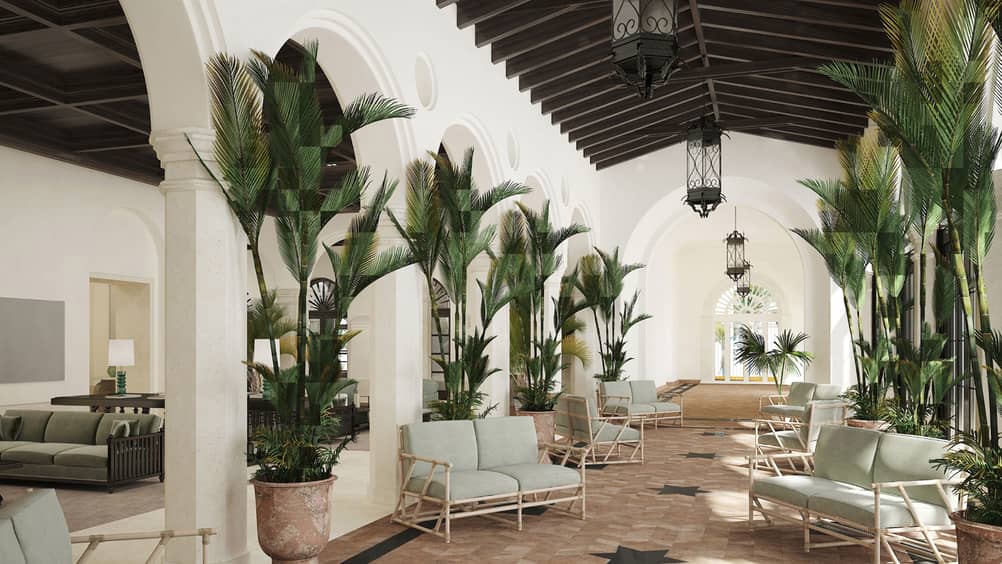 On nearly 1,000 feet of pristine beach and palm-lined Atlantic oceanfront in Surfside, Florida, the glamorous Surf Club, storied private oasis for members from Sinatra to Churchill, is transported into a bright new age. The respectfully preserved, 1930s clubhouse by famed South Florida architect Russell Pancoast becomes the centerpiece for a masterwork of openness and light by Pritzker Prize-winning architect Richard Meier. With just 77 guest rooms and an expansive oceanfront spa, Four Seasons Hotel at The Surf Club embraces sun, sand, sea and sky in a setting both contemporary and timeless. It's the latest in our growing portfolio of hotels with historic significance – and a thrilling new way to experience Florida with Four Seasons flair.
View Our Offers. Best Rates Guaranteed.
With sleek, avant-garde luxury, Four Seasons Hotel Kuwait at Burj Alshaya is the stylish new centrepiece of Kuwait City – creating the most prestigious backdrop for business and the new focal point for the city's social scene. Step into sophisticated interiors, where our 284 hotel rooms, including 67 suites, offer the city's largest accommodations. With five restaurants and lounges, Four Seasons is Kuwait's most exciting dining destination, including two signature restaurants on the 21st-floor rooftop. Relax in the two-level spa, fitness centre, and indoor and outdoor pools. Thoughtfully personalised Four Seasons service elevates every moment, creating an unparalleled experience of Kuwait City.
The powerful pinnacle of South America rises even higher with the arrival of Four Seasons Hotel São Paulo at Nações Unidas. Here among the global players and jet set, you're invited to be a part of Brazil's complete transformation.
Set in one of São Paulo's fastest-growing and most desirable areas, Four Seasons Hotel São Paulo is steps away from transportation, upscale shopping, dining and Nações Unidas, the city's booming business hub. The first Four Seasons property in Brazil, the Hotel's guest rooms and suites are contemporary yet intimate, with stunning views of the city. Take advantage of the Hotel's ample meeting space, or relax in its lush outdoor areas or by the pool. Whether travelling for business or pleasure, let your exploration of the city begin here.
High atop the skyline's tallest tower – the 60-storey Comcast Technology Center – the brand-new Four Seasons Hotel Philadelphia provides the city's most elevated experience. Soaring above Center City at Arch Street and 19th, Four Seasons is a landmark of innovation, envisioned by architect Lord Norman Foster. Sleekly minimalist in design, our 217 accommodations – including 38 suites – are elevated on the 48th to 56th floors, providing all with unobstructed city views. Beginning with our dramatic sky lobby on the 60th floor, Four Seasons creates a sanctuary of sophistication. Taste the best of the city at our breathtaking penthouse restaurant and our lively street-level café. Discover a world-class spa, indoor pool, two ballrooms and five meeting rooms. Every experience is enriched by dedicated Four Seasons people, providing the most thoughtful, attentive care.