Complete Privacy
Take over an entire hotel or resort for total access to all the amenities and services.
VIP Status
Reward your group with the highest level of appreciation – giving a sense of pride and prestige.
Significant ROI
Your Four Seasons event can help clients hit their sales targets and achieve huge ROI for their organisation.
6 REASONS TO CHOOSE FOUR SEASONS FOR MEETINGS AND EVENTS
1. Four Seasons Service
Service has always been the key Four Seasons differentiator in the hospitality industry. Our dedication to service is evident in every staff member, from event planners to housekeepers.


Our approach is intelligent, gracious and consistent around the globe – providing invaluable assistance to meeting planners.


Your attendees receive friendly, thoughtfully personalised care, so they all feel like VIPs. We help everyone stay focused and productive.
Many Four Seasons team members have been working at our properties for many years.


These long-tenured Four Seasons staff provide familiarity and continuity when you return for repeat events – remembering you and your specific preferences. You may be working with some or all of the same people, year after year.


The property's Conference Service Manager is like a member of your team, providing added value because you don't need to bring your own staff to the event.
2. DESIRABLE DESTINATIONS
Four Seasons properties are strategically located in the world's most desirable destinations – in both cities and resorts.


For our city hotels, that means being positioned in prestigious neighbourhoods – close to famous landmarks, shopping and business districts.


For our resorts, we find the world's most beautiful landscapes – whether beaches, mountains or deserts – and we design architecture that pays respect to nature as well as the local culture.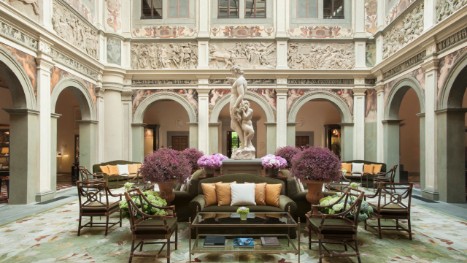 Authenticity is very important to us. Many of our hotels have historic origins – whether as an English country house, an Italian convent or a Turkish prison. Your guests enjoy a unique and unforgettable experience of each destination.


Four Seasons is constantly introducing new hotels and resorts in the places your groups want to visit next. We have over 50 new properties in our development pipeline.
3. INTELLIGENT DESIGN
Four Seasons is staying at the leading edge of design in all areas of our hotels and resorts – from accommodations to function rooms – addressing the needs of today's meetings and events.


We recently launched the new Four Seasons Research and Discovery Studio – or R&D Studio – at our global headquarters in Toronto. This is a collaborative workspace for experimentation and play, where our design team considers everything from table settings and lighting specs to staff wardrobes and bathroom amenities – all in pursuit of perfecting the guest experience.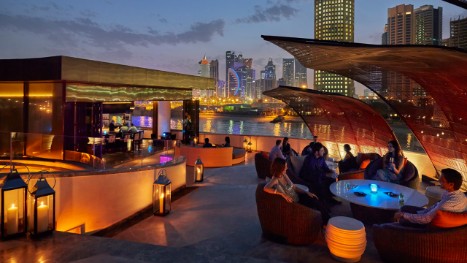 We design our function venues so they're grouped in close proximity, in order to provide greater convenience, focus and functionality for attendees.


Flexibility is key, allowing different ways to configure the spaces. Many of our venues have natural light, as well as access to the outdoors for fresh air.


Our accommodations are also benefitting from more intelligent design, helping guests be more efficient and productive. We have always put a special emphasis on the sleep experience to ensure your attendees get a good rest. Even the legendary Four Seasons Bed has been updated!
4. AUTHENTIC LOCAL DINING
Four Seasons is famous for great food. Naturally we offer that same expertise for groups, always serving up restaurant-quality experiences. Our chefs reflect the local culture and cuisine, using locally sourced ingredients. We customise the menu for each client's needs and budget.


The atmosphere can range from casual "barefoot on the beach" to ultra-sophisticated city dining.


Off-site dining is one of our strong points – whether in a private home, in a castle or an art museum – with cuisine and service always managed by Four Seasons to ensure the best quality.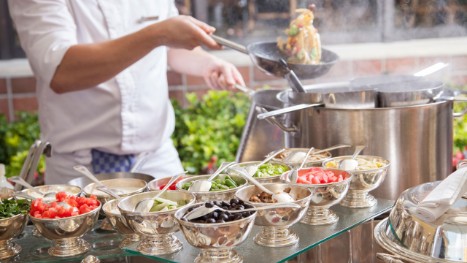 Many of our lobbies and common areas are being designed to accommodate group events – whether receptions or dinners.


Show kitchens are being incorporated into many function spaces, creating a lively restaurant atmosphere. Outdoor kitchens and bars are creating a new kind of function space, enhanced by the natural landscape.


We are also adding permanent barista bars in some meeting areas to give a convenient, all-day coffee-break venue for attendees.
5. INSPIRING EXPERIENCES
Our hotels and resorts can add unexpected excitement to a business conference or create a truly motivating, once-in-a-lifetime incentive trip.


Every Four Seasons itinerary is customised and made to order – filled with unique local experiences and exciting group adventures exclusive to our destinations.


All of our properties offer Extraordinary Experiences – over-the-top leisure-oriented activities that are signature to each destination. Many experiences can be reconfigured for groups.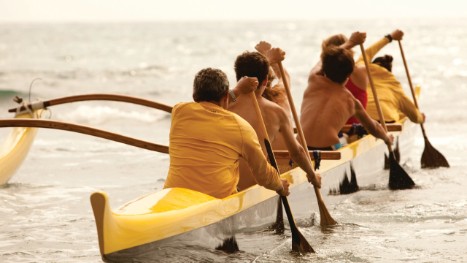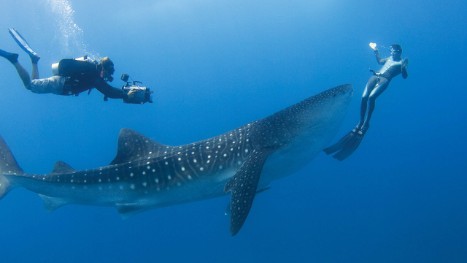 Some group activities can be active and athletic – from surfing and skiing to climbing a volcano. Some can be relaxing and inspiring – from group bookings at the spa to yoga on the beach.


We can take your group offsite to explore the destination with a unique local activity or an event in a landmark building, arranging after-hours access behind the scenes – providing experiences you could never arrange on your own.


The sky is truly the limit, and with Four Seasons, you know that everything about your group event will unfold perfectly.
6. REMARKABLE VALUE
Many event planners are surprised by Four Seasons affordability, once they see the big picture. The strength of our on-site Conference Services team means you don't need as many of your own people on the ground.


Four Seasons event planners can do everything in house. As a result, you may not need an additional destination management company.


We have always provided complimentary services and amenities, while our competitors may charge extra. For example: in our function spaces, costly upgrades are not necessary, as our standard décor is stylish and on trend.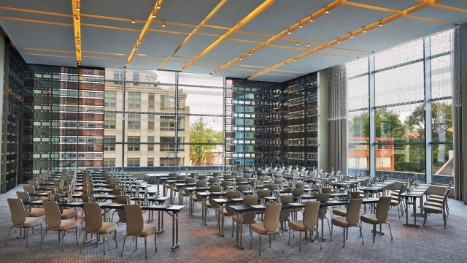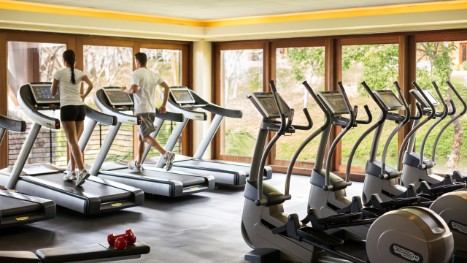 You can find very attractive Four Seasons rates with our Great Group Values. Most hotels have published offers – over half are 40% off the best available rate.


Many of the professional planners we work with are surprised to learn that we can be competitive in a number of destinations.


Even if you think Four Seasons is out of the budget, please reach out to your worldwide sales account director regarding your program. We will always do whatever we can to help find your group a Four Seasons home, and can recommend the destinations that would be the best fit.


1. EXCLUSIVES AND BUYOUTS
With Extraordinary Exclusives and Buyouts, you are giving your group a truly unique experience.


Imagine "owning" an entire Four Seasons location for an incentive, corporate meeting or product launch. It's a chance to inspire and reward your guests with over-the-top creativity, pampering service and VIP recognition.


We offer flexibility for minimum daily F&B and spa spends, variable lengths of stay, as well as group pricing on all rooms and suites.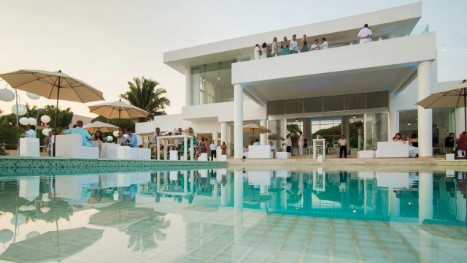 2. AUTOMOTIVE EVENTS
At Four Seasons, we know what it takes to create exceptional automotive events.


We're experts at revving up dealers and the media with awe-inspiring destinations, versatile display areas and gorgeous landscapes for test drives.


Our resourceful team can handle any request to meet your specific needs and create a one-of-a-kind experience.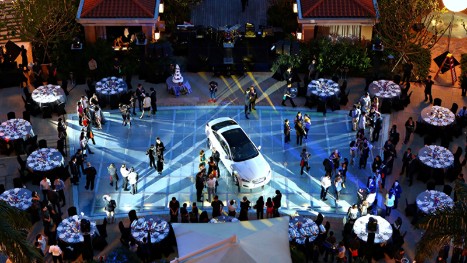 3. SPECTACULAR SOCIAL EVENTS
Hosting a special birthday, bar mitzvah or anniversary?


For an unforgettable milestone celebration for family and friends, we'll work with you to create a personalised menu in the ideal venue – infused with just the right mix of glamour and fun.


We'll help you find the perfect venue in Four Seasons destinations around the world.

FIND A HOTEL OR RESORT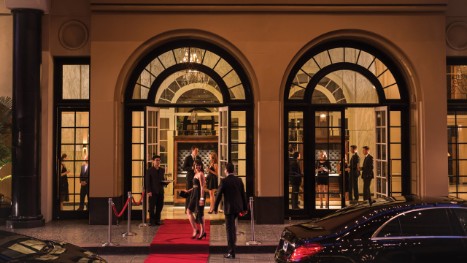 4. EXCITING NEW LOCATIONS
From Kyoto to Kuwait, Anguilla to London, Four Seasons is always expanding to offer you a wider range of exceptional destinations for meetings and events.


With over 50 new properties in our development pipeline, we're regularly announcing new destinations. Discover some of our new and upcoming hotels and resorts around the world.