Beirut's history dates back more than 5,000 years, but today, Lebanon's capital city fuses Old World tradition with cosmopolitan glamour. To help you plan your next trip, we asked the Concierge team at Four Seasons Hotel Beirut to share recommendations for the best things to do and see throughout the city – from a day trip to Baalbek to chic can't-miss nightclubs.
Lebanon's wineries
Lebanon's climate is ideal for viticulture, giving wine lovers more than 30 vineyards to explore. In the Bekaa Valley near Baalbek is Château Ksara, the country's oldest winery and one of its most beautiful. A chalk grotto, first discovered by the Romans and enlarged by the Jesuit fathers who owned the winery from 1857 to 1973, provides the perfect temperature—one of the secrets behind the cellar's internationally award-winning wines. The Hotel's Concierge can arrange an exclusive tour for oenophiles.
Must-try Beirut restaurants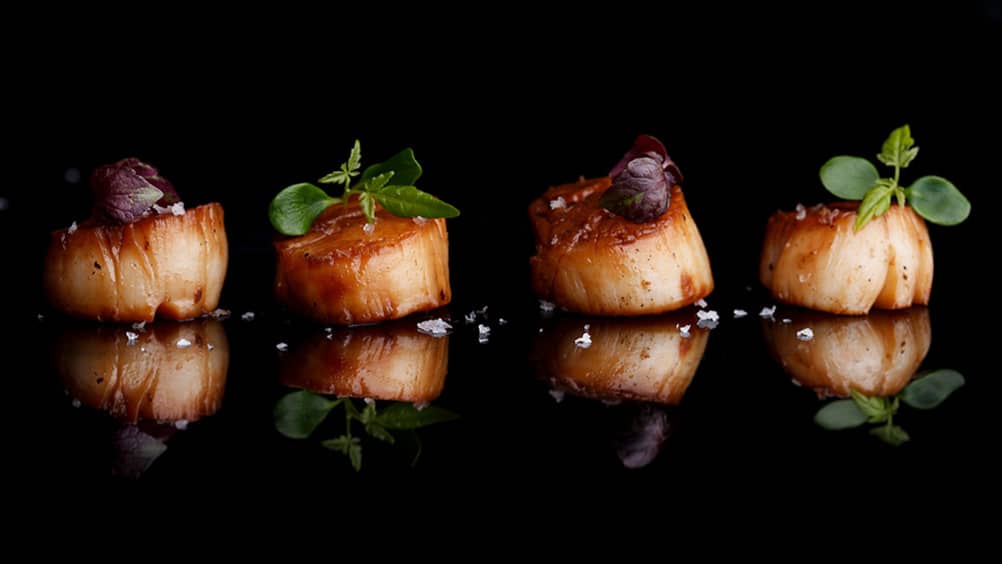 Photography courtesy Four Seasons Hotels and Resorts
Beirut's cafés, pubs and restaurants satisfy a galaxy of tastes. For an innovative experience, try Cocteau; the menu features a splendid filet de merou, steak tartare, oysters and clams. Enjoy one of Beirut's old estate restaurants, Em Sherif, which serves authentic Lebanese delights in a refined and elegant way. The fattouch, tabbouleh, labneh with manakish zaatar and the special balila are amazing. At The Roof, perched on the Hotel's 26th floor, sip a cocktail and take in panoramic views of the Mediterranean below before you set out to experience downtown Beirut's club scene.
World-class shopping in Beirut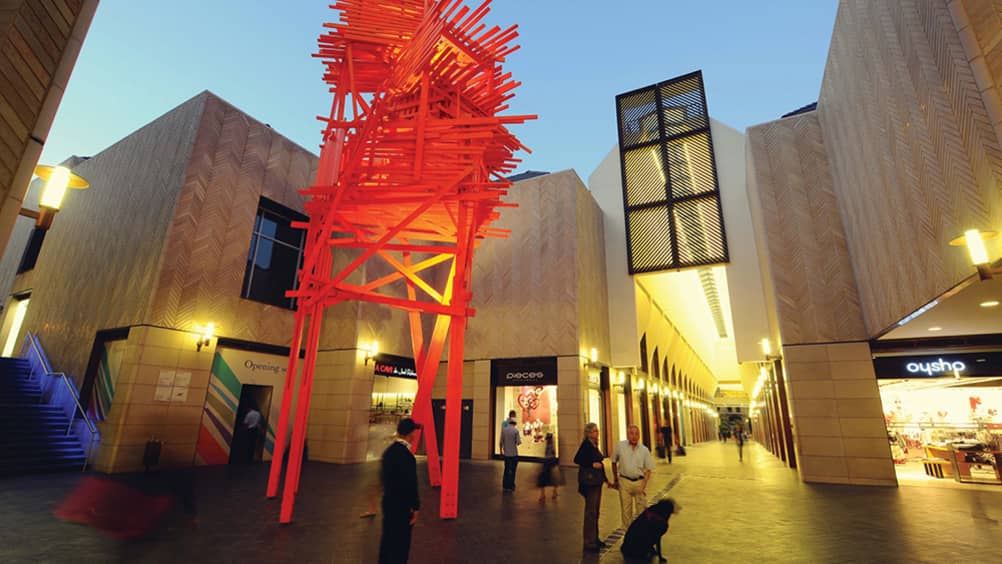 Photography courtesy Four Seasons Hotels and Resorts
Discover clothing and accessories for both men and women from a range of international labels at Boutique 1. Aïshti is the go-to place for haute clothing, beauty and furnishings in Beirut. At Plum, high end labels mingle with up and coming designers in an inspiring mix. In the nearby Central district, the Beirut Souks, developed by Solidere, offer a vast collection of the best international brands.
Middle Eastern souvenirs
Orient 499 invites you to shop for treasures with a handcrafted, Middle Eastern edge, from antiques and modern furniture to fashion. The atelier curates an exclusive, original collection of handicrafts and designer creations from Lebanon, Syria, Turkey and Morocco.
Day trips from Beirut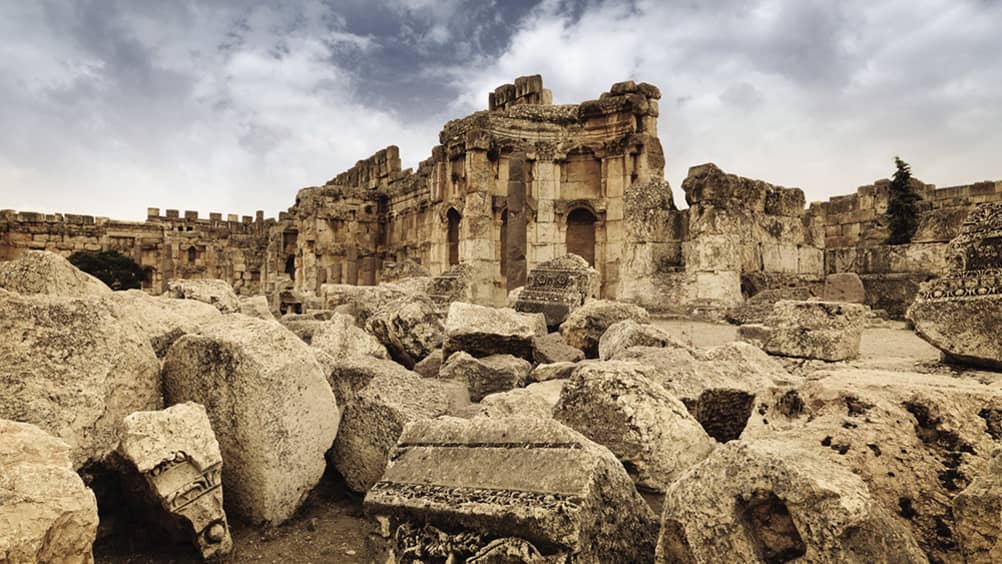 Photography courtesy Four Seasons Hotels and Resorts
One of Beirut's greatest treasures of antiquity is Baalbek, where ruins of colossal Roman temples mark the site of ancient Heliopolis, "City of the Sun." To the south awaits Tyre, the great Phoenician city that once ruled the seas and laid the foundation for prosperous colonies such as Cadiz and Carthage.
Yachting and private diving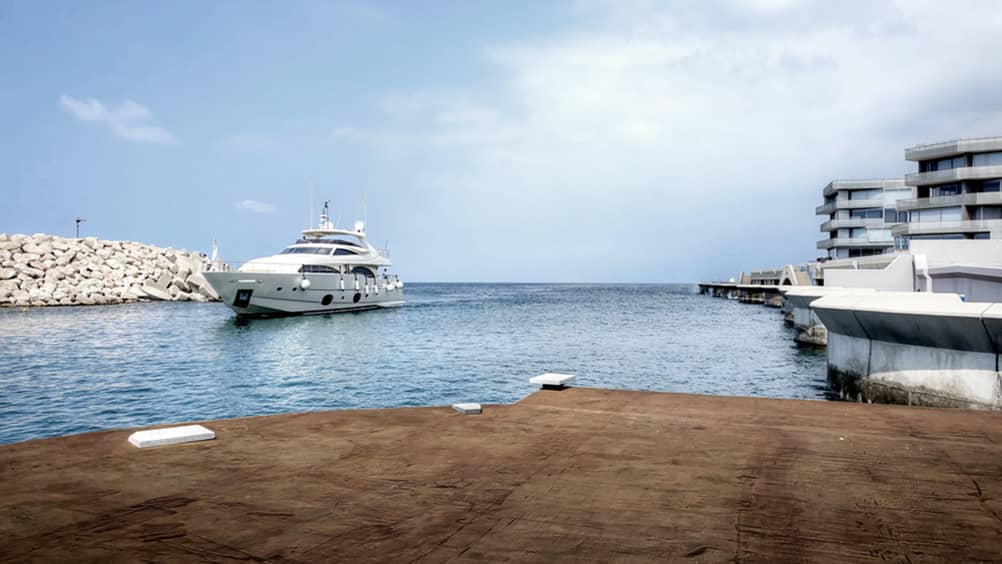 Photography F8grapher / Thinkstock
Only three minutes from the Hotel at Zaitunay Bay, the Lebanese seashore invites you to fish, swim or beach-hop from aboard a chartered yacht. After stopping for lunch at one of the many seaside restaurants, host a sun-soaked party aboard your chartered yacht.
Calm waters and near-perfect weather make Lebanon an excellent location for scuba diving right off the boat. A certified professional dive instructor can guide you to fantastic underwater tunnels and shipwrecks, including an 1890s Royal Navy battleship that sank off Batroun and now stands vertically with its bow buried in the seabed and propellers aimed at the water's surface.
Galleries and museums
A tribute to Lebanon's vibrant history and heritage, the National Museum of Beirut houses a trove of treasures spanning the ages from prehistory to the Ottoman Empire. The private gallery Siècle des Lumières exhibits 18th- and 19th-century paintings and antiques as well as a collection of Bohemian and ruby glassware, decorative items, silver and antique furniture, all handpicked from Europe's finest. Charming Saifi Village is the city's art destination. Here, you'll find galleries like Rochane, which exhibits works from its permanent collection by Lebanese and international artists, and stages eight shows a year highlighting contemporary painting and photography.
Lebanon's artistic festivals
Lebanon's international festivals of music, dance, theatre and art offer many opportunities for exploring culture. Just a short drive from the city, the venues themselves are inspiring. The Baalbek International Festival takes place at the city's strikingly well-preserved Roman ruins while an art festival at Beiteddine's Ottoman palace high in the Chouf Mountains draws throngs of visitors each year. Byblos, one of the world's oldest cities, also plays host to an international music festival. In Beirut, the performing arts scene is burgeoning. Ask the Concierge about tickets to performances at Al Madina Theatre, established by one of Lebanon's foremost actresses.
Native spa treatments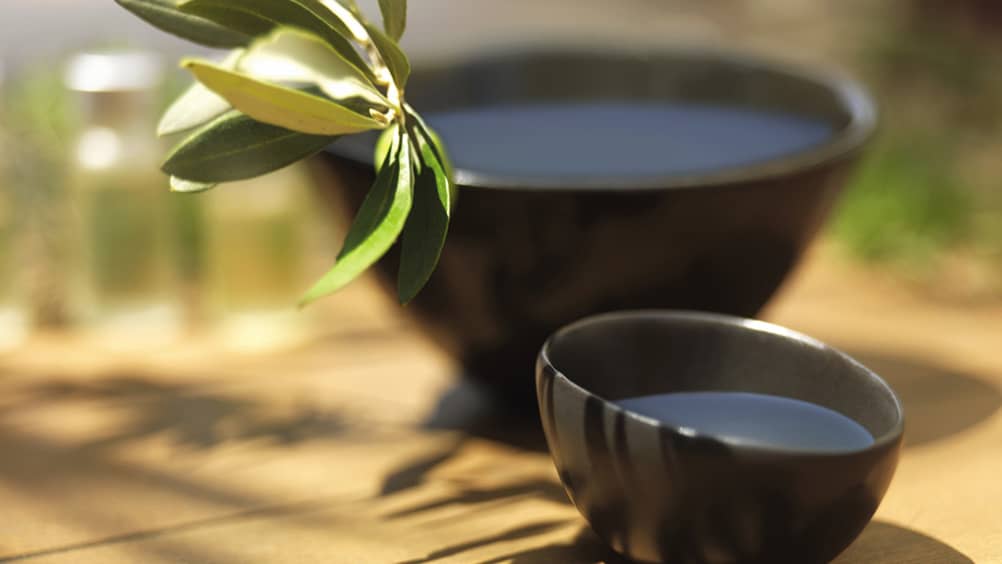 Photography courtesy Four Seasons Hotels and Resorts
Lebanon's cedars provide the inspiration for the Mediterranean Experience massage at the Hotel's Spa . Along with olive oil, essence of cedar wood is used for its calming properties and purifying effect. The expert treatment deeply relaxes muscles and leaves skin feeling soft, nourished and radiant.
Nightlife in Beirut
Beirut's legendary nightlife continues to seduce visitors with its irresistible rhythm. Start with a cocktail in the iconic tube-like bar at Centrale, where the windows open up to reveal the starry sky. Then walk over to the Gemmayzeh neighbourhood for a bar-hopping session—from the local staple Torino Express to the sexy lounge Behind the Green Door. End the night as Beirutis do at B018, the underground bunker-club designed by local architect Bernard Khoury, and greet the morning light when the ceiling slides open.
فندق "فور سيزونز" بيروت