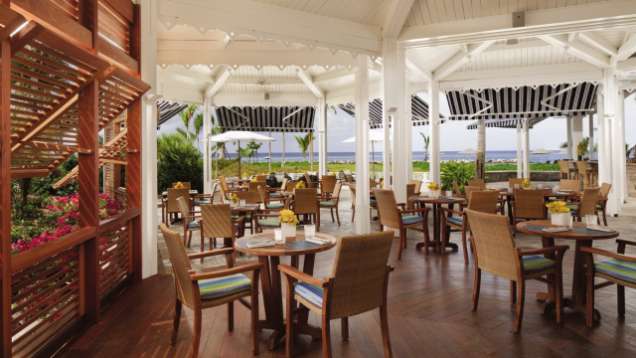 Specialties
Cabana offers a wide variety of delicious salads, fresh seafood, rose wines, tropical drinks and other luncheon specialties. For Dinner, Cabana offers Mediterranean cuisine.

hours
Lunch
12:00 noon – 3:45 pm
Light Fare
3:45 pm – 6:00 pm
Dinner
6:00 pm – 10:00 pm (Monday, Tuesday, Thursday, Friday, Saturday)

Please note: Hours of operation may vary seasonally. Contact the Resort for further details.
Cabana's location near the beach and between two pool areas makes it a popular daytime destination for sunbathers and swimmers. The restaurant includes a sit-down bar.
Quick Reference
Location
Near the pools and the beach

Outdoor seating
130, plus 14 at the bar
Attire
Beach casual
Reservations