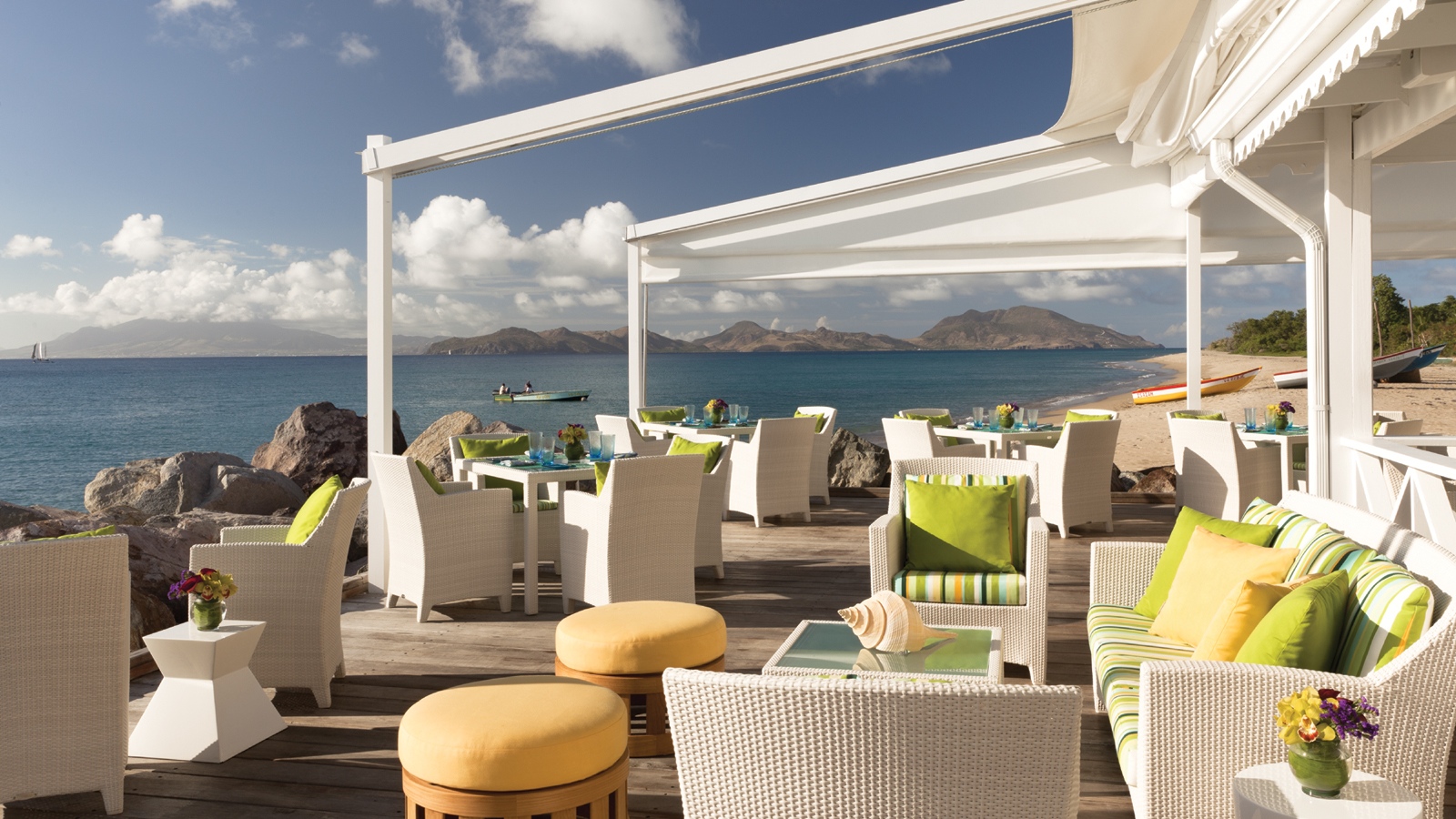 Mango, the Resort's open-air and waterfront restaurant, features Caribbean Rim Cuisine and the 101 Rums Bar. With spectacular views of St. Kitts across the Caribbean Sea, Mango is also a perfect spot to catch a spectacular Nevis sunset.

Nevis Mango & Food Festival 
The Nevis Mango and Food Festival is held each year during the first week of July at the peak of mango season. This tropical fruit is celebrated throughout the Caribbean for its sweet and savoury flavour, adding a vibrant color and unique texture that blend well with any dish. From July 8 to 10, Nevis celebrates its love for this delicious fruit with a spectacular roster of events that will take guests throughout the island and feature dinners and cooking demonstrations by two world-renowned U.K. Chefs, Natasha Corrett and Judy Joo. Both Chefs will showcase their talents at Mango Restaurant at Four Seasons Resort Nevis.
Celebrity U.K. Chefs
Natasha Corrett is the founder of Honestly Healthy, a collection of healthy recipes and advice for foodies like her who want to develop a truly feel-good and healthy lifestyle. Natasha is a U.K. Chef and bestselling author of Honestly Healthy Eat With Your Body In Mind The Alkaline Way and Honestly Healthy For Life. She also created her own food delivery company called Fridge Fill, which brings her dishes and ethos to homes in the U.K. in a beautiful box, so that customers can be healthy without having to cook at all.
Four Seasons Resort Nevis – Mango Restaurant
Saturday, July 9, from 6:00 to 10:00 PM
Judy Joo is a Korean-American, French-trained Chef based in London, and one of four Iron Chefs for the U.K. and the Executive Chef for The Playboy Club London. Growing up in a bicultural environment and having a worldly lifestyle gave Chef Judy a seasoned and interesting perspective on food and cooking. She is able to draw from her unique personal experiences, melding Asian, American and European cuisines together.
Four Seasons Resort Nevis – Mango Restaurant
Sunday, July 10, from 6:00 to 10:00 PM
Insider's Tip: Get Your Rum On
Hours
| | |
| --- | --- |
| Every day | 6:00 pm – 10:00 pm |
Note: The schedule of days Mango is open may vary seasonally. Please contact the Resort for further details.
Quick Reference
Location
On the north side of the Resort, adjacent to the 18th hole of the Resort's golf course

Indoor seating
80, plus 25 in the bar and lounge
Attire
Casual
Reservations
Recommended for dinner