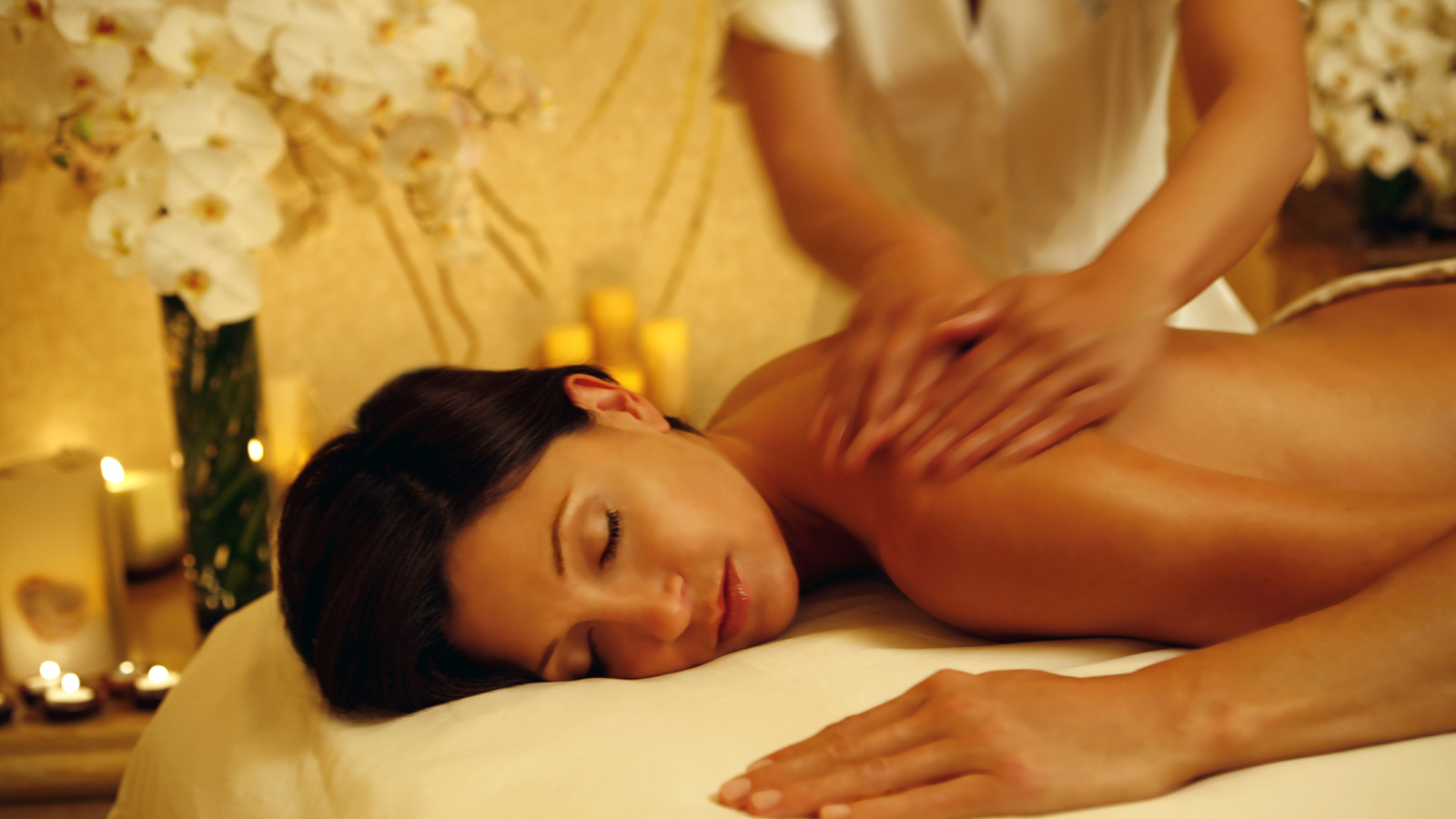 California Dreaming

Slip into serenity with this innovative massage incorporating breath work and sleep-inducing techniques that focus on releasing sleep-robbing stress that collects in seven specific somatic zones, neutralizing them as barriers to sleep; Sacral area, thoracic spine area, abdominal area, the heart center, jaw, temples and the third eye. This treatment also serves as a 'how-to' introduction to building a wonderful at-home sleep ritual for nightly practice. A restful night's sleep is sure to follow.

75 Minutes – USD 360

*Included is a step-by-step ZBliss Sleep Ritual Guide book™ by "sleep guru," Robert Michael deStefano that will inspire a blissful nightly beauty sleep practice of calm, release and relaxation, a 1 oz Anoint Trigger Point Sleep Serum™ from Longeva NightSPA line infused with Nocturnals™ – an exclusive blend of nine essential oils and seven botanical extracts designed to naturally cool the central nervous system, reduce cortisol while increasing serotonin. A free download of the internationally bestselling Z Bliss Sleep Music Therapy™ clinically studied, sleep-inducing music therapy to help you fall asleep and stay asleep.
Winter Rejuvenating Facial
Perfect for the dry fall and winter seasons, this facial provides a rich source of vitamins and minerals to repair and renew damaged cells. A sugar-cane-based exfoliant dissolves dead and damaged skin to minimize lines and brighten skin while restorative antioxidants and a mask are applied to fight free radical damage, detoxify and repair the skin's protective barrier – providing a translucent glow and a smoother, more youthful appearance.
Note: Prices and treatments are subject to change without notice. Not to be used in conjunction with any other offer. Restrictions may apply. All service(s) performed at medical and/or aesthetic professional's discretion.