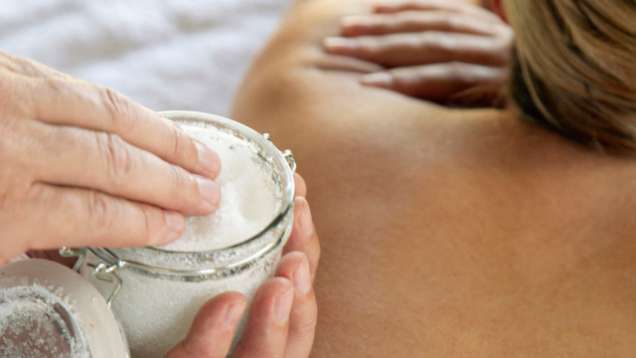 Tropical magnolia
Created by Sodashi exclusively for Four Seasons, this luxurious anti-ageing treatment is completely chemical free. Using our tropical magnolia product range, the relaxing and uplifting full-body massage is designed to work holistically to nurture the skin, deliver powerful digestive benefits and enhance overall well-being. This healing and enriching spa journey is ideal after long periods of travel and for treating the effects of jet lag.
Citrus Drench
Drench your skin with energizing nutrients. An exceptional treatment based on the use of ascorbic acid, orange juice and shea butter to exfoliate, treat and protect the skin from dryness and premature aging, providing the skin with spectacular rejuvenating, antioxidant and firming results from the very first session. Includes exfoliation, treatment wrap and application of treatment body cream.
Enhancements
Enrich your body treatment experience with a sensory boost:

Renewing Body Brushing
Improve and maintain your physical well-being. Drain your lymphatic system, remove dead skin cells and banish toxins and waste products.
USD 15

Frangipani Scalp and Hair Treatment
Stimulate your scalp with a relaxing massage designed to enhance circulation and relieve stress. Treat your hair to an exotic oil treatment formulated to moisturize and nourish strands.
USD 20

Fresh Eyes
Look and feel bright-eyed. Soothe and calm inflamed or irritated skin while reducing puffiness and irritations around the eye area.
USD 30

Note: Prices and treatments are subject to change without notice.