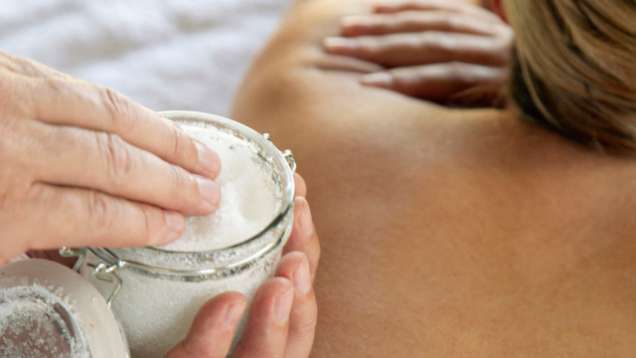 Scrub Bar
Customize your experience and choose from Citrus Antioxidant, Purifying Bamboo or Crystalized Honey Polish for a full body exfoliation and a lavish body cream application. All three are hydrating and will leave your skin soft and radiant!
Citrus Drench
Drench your skin with energizing nutrients! An ideal body treatment for sun enthusiasts, Shea butter and antioxidants will soften the skin as you relax in a moisturizing body wrap provides an intense, deep hydration.
Warm Scalp Treatment
Indulge your senses with Moroccanoil's signature argan-oil and essential oils of organic ginger, lavender and geranium to help improve the condition of your scalp and leave your hair revitalized with a lustrous shine.
Intensive Hydrating Hair Mask
Enhance your spa experience and deeply hydrate your hair with Moroccanoil's Intense Hydrating Mask treatment to restore moisture to dry hair and improve texture and manageability.
Fresh Eyes
Relieve your eyes of puffiness, dark circles, redness and wrinkles all in one treatment with these refreshing eye slices. Take home the product for up to 6 more uses!
Note: Prices and treatments are subject to change without notice.