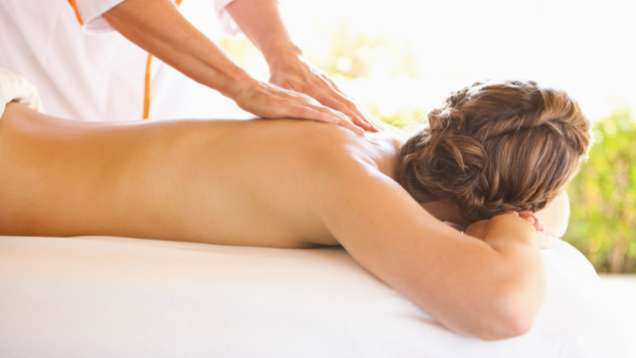 Essential Swedish
In this classic massage at Four Seasons Hotel Silicon Valley at East Palo Alto, skilful techniques are complemented by aromatic essential oils selected for their therapeutic properties.
Deep tissue
Firm pressure and care help untie your knots. Your massage provider specifically and comprehensively targets areas of your body that require extra relief due to muscle tension and stress.
Four Seasons hot stone therapy
Warmed stones are positioned to open your body's natural energy channels in this classic day spa treatment. Your provider skilfully incorporates the stones into a full-body massage that inspires profound relaxation.
Reflexology
This truly relaxing and invigorating hand and foot massage focuses on pressure points that correspond to your body's vital organs, promoting a renewed sense of well-being.
Maternity
Specially tailored for the mother-to-be and new moms, this massage is for women in their second or third trimester of pregnancy. Our therapists carefully attend to your tired legs, back, shoulders and neck, helping you to achieve a state of calm.
Thai
Thai massage is a body therapy for healing, well-being and self-transformation. Using passive stretching and soft pressure along the meridian lines, it helps to align the skeletal structure and increase flexibility and range of motion. Thai massage is performed on a mat on the floor. Loose-fitting clothing is required.
Shiatsu
In this traditional Japanese technique, the flow of energy in the body is manipulated and balanced by applying pressure to points along the meridians. By stimulating the immune system and evoking the body's natural healing power, shiatsu promotes prevention of and recovery from physical and emotional conditions. Loose fitting clothing is required.
Enhancements
Enrich your massage experience with a sensory treatment:
Renewing Body Brushing
Improve and maintain your physical well-being. Drain your lymphatic system, remove dead skin cells and banish toxins and waste products.
USD 15
Fresh Eyes
Look and feel bright-eyed. Soothe and calm inflamed or irritated skin while reducing puffiness and irritations around the eye area.
USD 30
Paraffin for Feet
Treat yourself to heat therapy designed to soften, rehydrate and nourish your skin. This enhancement will leave your skin looking radiant, healthier looking and softer. USD 25
Intense Hydrating Mask by MOROCCANOIL
Enhance your spa experience and deeply nourish your hair with our hydrating mask treatment. Unique formulas enriched with argan oil are designed to restore moisture to dry hair. This aromatic service intensely hydrates while improving texture and manageability, leaving your hair healthy and rejuvenated. USD 25
Scalp & Hair Treatment by MOROCCANOIL
With its balanced formula of antioxidant-rich argan oil with organic ginger, lavender and geranium essential oils, this calming treatment will help improve the condition of your scalp and leave hair revitalized with lustrous shine. USD 20
Note: Prices and treatments are subject to change without notice.