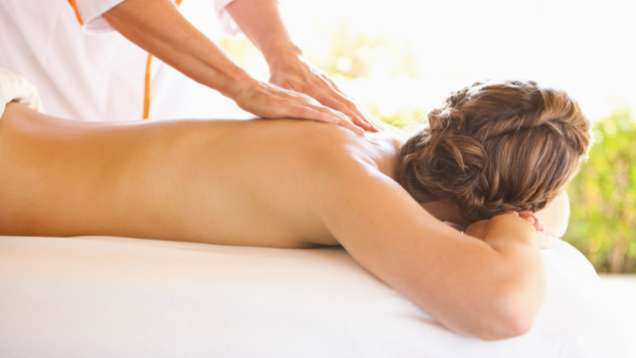 Silicon Valley Massage
A customized blend of massage techniques designed for your specific needs at the time of your treatment:
Swedish, Deep Tissue, or a little of both!
Palo Alto Premium
Silicon Valley Massage 30, 60 or 90 Minutes plus 2 Enhancements.
Sticks and Stones
A relaxing Thermalance massage with sculpted basalt stones and handmade massagers made of birchwood to promote relaxation of the muscles with 100% natural oils and plant extracts. The warm flowing massage movements of the unique stone stamps support the purification of tissue, relieving tension and stimulating the metabolism. The result is an all-over irresistible feeling of relaxation and tension release.
Motherhood Massage
A relaxing and nurturing massage for women in their second and third trimesters or post-natal time period.
Select Services
Thai, Shiatsu, Reflexology and Cranial Sacral, with our Master Therapists are available upon request.
Enrich your massage experience with a sensory treatment.
Therapeutic Aromatherapy
Whether you need a Clear Mind to focus, True Relaxation for tension relief, Pure Breathing for sinus, asthma or allergies, or simply Natural Rest for a better night's sleep, choose a purest essential oil blend that specifically targets your concern.
Hot Stone Fusion
Take your massage experience to an amazing new level! Heat will penetrate your muscles and warm them up for focus on the deeper layers of the muscle tissue for those specific areas of concern.
Warm Scalp Treatment
Indulge your senses with Moroccanoil's signature argan-oil and essential oils to help improve the condition of your scalp and leave your hair revitalized with a lustrous shine.
Intensive Hydrating Hair Mask
Enhance your spa experience and deeply hydrate your hair with Moroccanoil's Intense Hydrating Mask treatment to restore moisture to dry hair and improve texture and manageability.
Hand or Foot Polish
A gentle exfoliation of the hands and feet.
Hand or Foot Conditioner
Soften your hands and feet with this warm, conditioning treatment.
Fitness Fix
A refreshing gel, balm or arnica cream applied to sore muscles to increase circulation, reduce inflammation and comfort aches and pains. Perfect for after exercise and for tired and heavy legs.
Dry Brush (90 Minutes Only)
Exfoliating dry brush to increase circulation and soften skin.
Note: Prices and treatments are subject to change without notice.