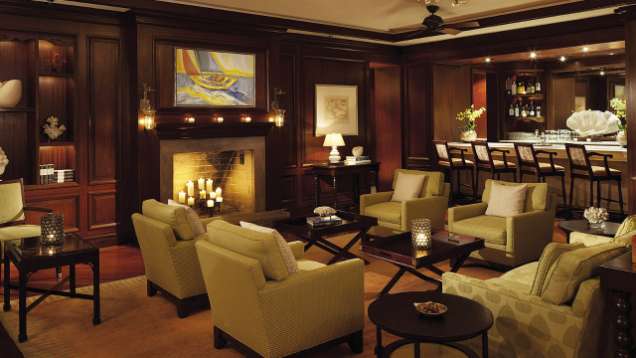 Note: The Library Bar is closed for renovations from October 20 to 31. Lobby and Ocean Terrace will be open during this time.
Hours
Every day
5:00 pm – 11:00 pm

Please note: Hours of operation may vary seasonally. Contact the Resort for further details.
Library Bar is located just off the Great House Lobby with easy access to Neve restaurant. Sip a cocktail in an intimate setting, or enjoy an Island rum along with a Cuban cigar on the Ocean Terrace. A special Sushi Menu is offered Tuesday through Saturday.
Quick Reference
Location
Second floor of the Great House

Indoor seating
44