The island of Nevis is welcoming and friendly, exotic and beautiful. The small-town vibe makes it the ideal spot for families to relax, have fun and enjoy each other's company. Enjoy an incredible family vacation at Four Seasons Resort Nevis with the help of these tips.
Why go
Kids are VIPs. The Resort treats its smallest guests like island royalty.
Easy living. With no stop signs or traffic lights, and a small population, the island is an easygoing place of peace and tranquility.
Friendly locals. Whether you're relaxing at the Resort or exploring off-site, you'll make interesting new friends. And wherever you go, once you've been there, everyone will know your name.
Exotic aromas. From coconut to mango, orchids to ocean salts, there are plenty of opportunities to take in the delicious smells of the island every time you step outside.
What the kids will love
Monkey tours. The Resort offers a sunset tour of green vervet monkeys. Watch the monkeys run and play, and let the kids interact with these playful creatures.
Coconuts 101. A favourite is listening to Mac kee France tell "the Coconut Story" under a coconut tree at the Resort. You'll learn the cultural, cosmetic and culinary uses of the coconut, as well as how to use coconut in every possible way. A local expert will crack a few open for a coconut water, milk and cream tasting. For the grand finale, France scales the highest trees using only his hands and knees.
Wet 'n wild fun. Float with the kids in the pool, sip island drinks together and stroll down the beach, play in the sand, or bounce on the ocean-suspended trampoline. The Resort has plenty of activities to keep the whole family busy.
What you will love
Down time. Take in the beautiful island views and sounds while cuddled up on a couch by the pool, on the hammock outside your room or on one of the cosy beach lounges.
Kids For All Seasons. The kids' club team will keep your little one active and involved from morning until night. They'll take part in activities that include playing in a clubhouse featuring a ball pit and pirate ship, exploring the outdoors, and projects such as turtle sculpting, shell collection, story telling and picture frame making.
The Spa. Indulge in one of the signature massages or facial treatments, or spend some time in the volcanic stone whirlpool.
A round of golf. The Resort's course is routed through steeply sloped terrain and requires few blind shots. Bunkers are strategically placed, and subtle difficulties exist on and around almost every green. To top it off, the views are stunning.
Eat this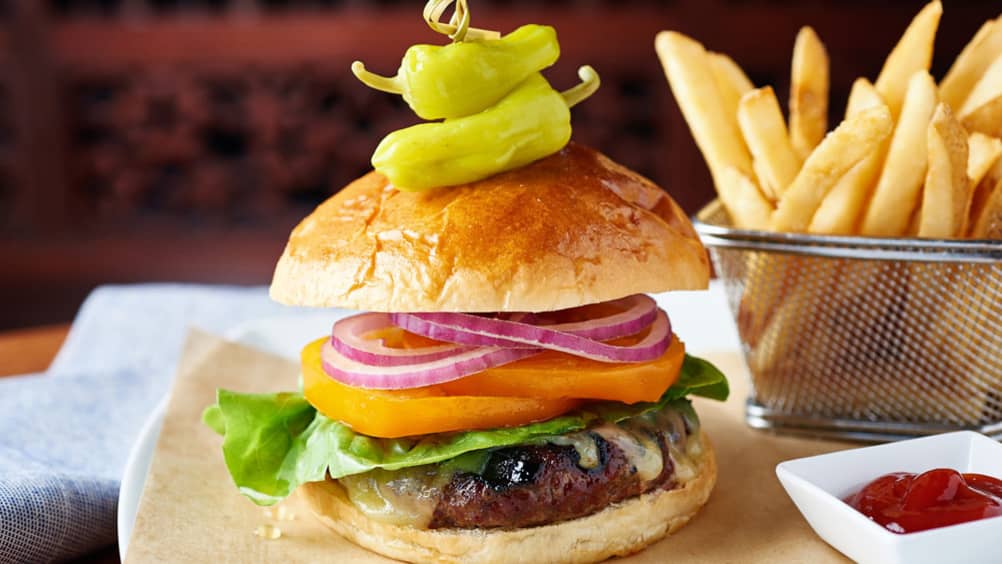 Photography courtesy Four Seasons Hotels and Resorts
You don't have to leave the Resort for delicious cuisine and beautiful ocean views. Bring the family to Mango for Caribbean cuisine or Cabana for salads, seafood, burgers and wood-fired pizzas.
Sample local cuisine at Coral Grill, where the strawberry gazpacho and spiny lobster is a must-try. No matter where you dine, kids under the age of five eat free.
Step into a lush tropical garden, then head upstairs into a grand-scale tree house for the best view of the sunset at Bananas Restaurant. Children can order passion fruit juice while you sip on tropical cocktails. Dining is downstairs in a comfortable, family setting with a menu of Nevis favourites.
You can dine on the superb local cuisine of Montpelier's Restaurant 750, or at the plantation's casual and more kid-friendly Indigo restaurant. Incredibly attentive service, delicious food, the sound of the ocean and mountain views make this hip venue a winner. Soak in the vibe and eat poolside while entertained by island music.
5 family to-dos
Everyone has a role to play in saving the endangered Caribbean sea turtles. You can start by adopting your own. Families receive an adoption kit, a turtle toy, certificate of adoption and valuable information on how you are making a difference.
2. Go sailing
Sail a catamaran out to a small alcove of beach. If you're going out with older children, bring snorkelling gear and enjoy a day in the turquoise waters. Younger children will love floating in a tube and feeding the fish.
3. Beach cabana day
Take a full day retreat to the cabana-style beach house of your dreams, complete with your own beach butler. On the beach and adjacent to the pool, it's equipped with water toys, sand pails, snacks, sun products and panoramic views.
A must-see, the Botanical Gardens boast countless varieties of orchids, palms and tropical fruit trees, along with fabulous views of Nevis Peak and the ocean. Your kids will love the colours and smells (don't miss the rainbow tree), plus the dolphin, mermaid and Mayan sculptures, as well as the waterfalls.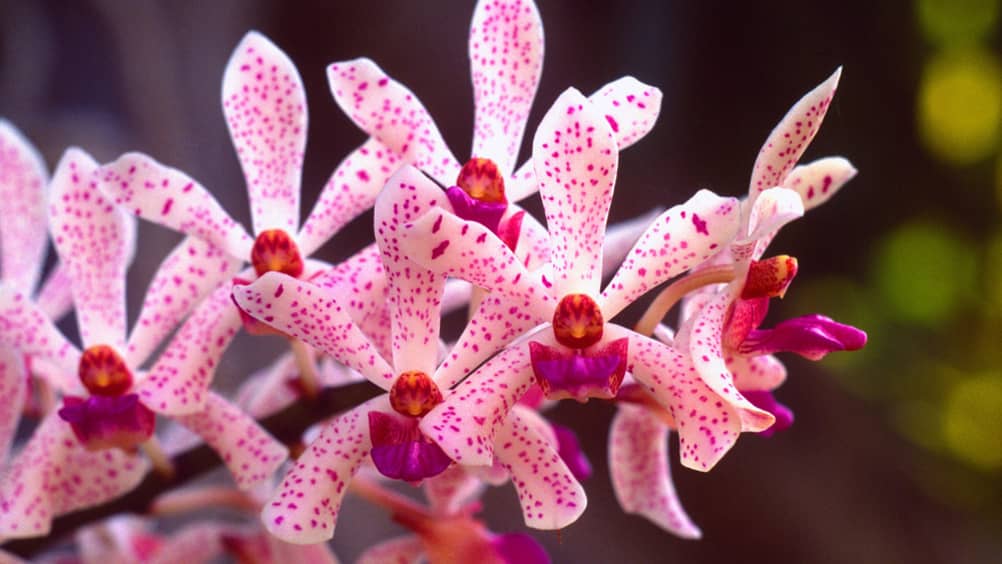 Photography Art Directors & TRIP / Alamy Stock Photo
5. Tennis
The Resort's tennis facilities include four red clay courts and six hard courts, many ready for play day or night. You can drop off older kids for tennis lessons or take lessons together as a family.
Four Seasons Resort Nevis West Indies