Executive Chef
Roger Stettler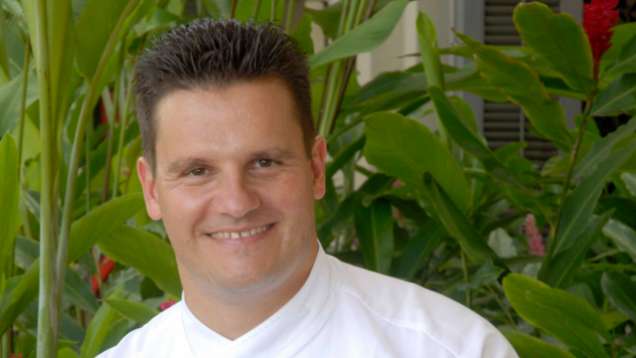 Though classically French trained, Roger Stettler, executive chef at Four Seasons Resort Maui, is fluent in German, Italian, Korean, Thai, Caribbean and American culinary styles. His native culinary language, however, is Swiss, which he studied immersion-style in his mother's kitchen back in his native Switzerland.

Before earning a Certified Master Chefs Degree from the Swiss Government, Stettler mastered the language of the trade as a chef in five-star hotels all over the world. Landing at Maui in 2004, he fell for the abundance of fresh ingredients found on the island. Says Stettler, "My focus is to create delicious, innovative and expertly prepared cuisine from locally sourced, fresh, organic and sustainable ingredients found here on Maui."


Stettler's commitment to quality has gone beyond sourcing locally grown ingredients and overseeing 55 chefs: he stays active in the Hawaii Chef Association, and the Maui Culinary Academy.


He even picked up a little of the local language: "E 'ai ka-kou" (Hawaiian for bon appétit).