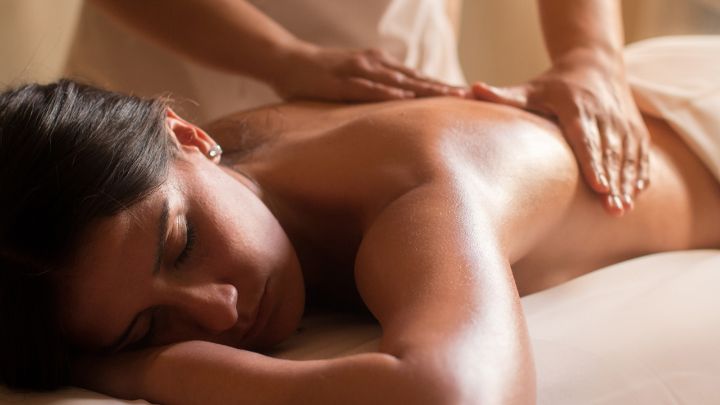 Argania Massage
Specially designed for Le Spa, this signature massage is a fusion of Middle Eastern and Western techniques. Incorporating stretching and pressure point manipulation, this energizing, medium-to-firm pressure massage is delivered using the finest argan and essential oils.
Price starts at 1,600 MAD
Four Seasons Signature Ceremonial Massage
Enjoy this uniquely designed head-to-toe Signature Treatment using aromatherapy to relax your body and mind, allowing you a feeling of total well-being. Aromatic herbs are used to rejuvenate, harmonize or relax the body and mind. After a foot ritual your body will benefit from the full body massage using traditional ancient massage techniques and movements, gentle stretching, acupressure points and meridian line balancing. Renowned for their powerful benefits, inhalations of essential oils throughout the massage provide the senses awakening, relaxation and contribute to energy balance.
Note: Prices and treatments are subject to change without notice. Treatments are available in-room for an additional 40 percent. We suggest that you arrive 20 minutes prior to your appointment time in order to enjoy our facilities, including steam rooms, saunas, the relaxation rooms and gardens with complimentary refreshments. Should you wish to cancel or reschedule, please advise us at least four (4) hours prior to your appointment time in order to avoid a 100% cancellation fee.