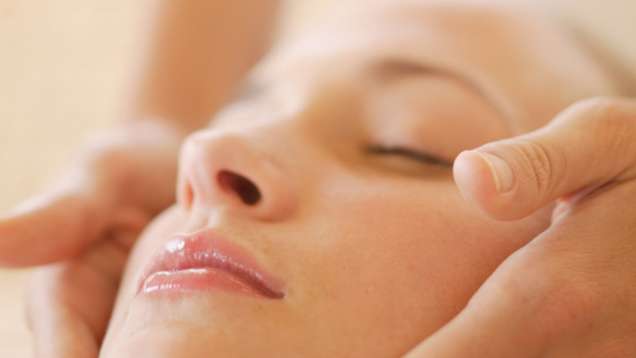 GOLD CELLULAR AGE RESTORE FACE THERAPY
Advanced Anti Ageing, Hydrating, Repairing, for mature, irritated & rosacea prone skin.
Using Ila's Gold Cellular Age Restore Collection, this powerful treatment encompasses a blend of the world's most undiscovered ingredients that have been proven to work with the skin to heal and protect from the many natural signs of ageing. Three types of naturally occurring gold and the rarest of Frankincense from the Gardens of Ethiopia, are delivered into the skin using cleansing & healing massage techniques. Ila's unique BosTriWell® & hyaluronic extract combined with sonic wave therapy, instantly increases collagen levels and reduces cell inflammation. Skin is reprogrammed and rejuvenated.
DIAMOND EXPERIENCE MULTISENSORIAL LIFTING
A luxurious experience with regenerative, energizing action that provides a surprising and immediate lifting effect.
Powerful active ingredients - rejuvenating and deep-acting - and innovative massage techniques firm your skin, reducing wrinkles and expression lines in a remarkable way. This exclusive treatment reinforces skin's natural defense system, preserving long-lasting hydration and improving elasticity. It restores your skin's tone and luminosity.
Awakening O2
If you are a big city-goer and frequent flyer, you will benefit greatly from this treatment. The combination of pure water and oxygen to the skin will re-energize natural cellular functions and eliminates toxins, by injecting the complexion with a natural glow.
CITRUS VITA ESSENCE
Energize and feed your skin with a burst of 100% pure vitamin C. This facial treats sun-damaged areas and helps fight the signs of premature ageing. Your skin will improve its overall appearance, enjoying the stimulating of collagen production in order to renew your complexion's firmness and vitality.
Skin Comfort
This powerful facial combines repairing ingredients to improve dilated capillaries, skin congestion and redness. It softens the skin while treating hypersensitivity and exposure to damaging UV rays. A complete treatment to calm, soothe and restore the harmony of your complexion.
Casanova for Men
Specifically designed for male skin, this treatment fights the effects of negative stress, treating under-eye circles and dull, lifeless skin. Combining cleansing, balancing and moisturizing products with deep massagetechniques, the treatment energizes and restores your skin.
The Cure
The ultimate anti-ageing "beauty cure" has a lifting and firming effect that soothes the signs of dehydration, while yoga facial massage and Reiki healing techniques repair cell damage, leaving your skin looking and feeling refreshed.
Note: Prices and treatments are subject to change without notice. Treatments are available in-room for an additional 40 percent. We suggest that you arrive 20 minutes prior to your appointment time in order to enjoy our facilities, including steam rooms, saunas, the relaxation rooms and gardens with complimentary refreshments. Should you wish to cancel or reschedule, please advise us at least four (4) hours prior to your appointment time in order to avoid a 100% cancellation fee.