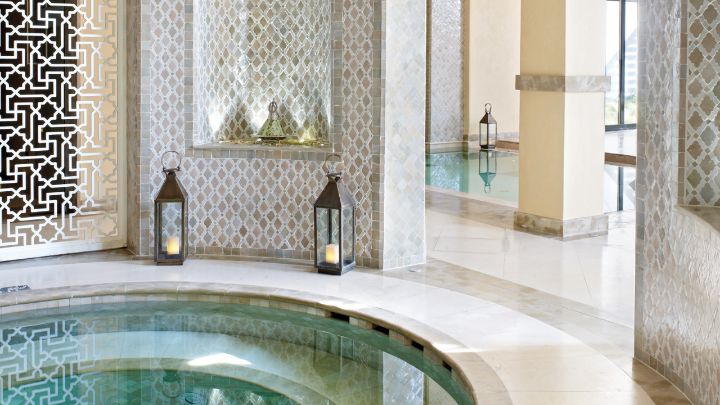 Feminine Spirit
This heavenly experience by Ila awakens feminine energy by focusing on the kidneys and reproductive system. The treatment uses flowing lymphatic massage, ancient Indian marma therapy and kidney packs to invigorate the flow of energy through the organs and adrenal glands. Herbs known for supporting women's emotional well-being along with the essential oils of jasmine and ylang ylang nurture and uplift the spirits.
Men's Vitality
In this ritual, Ila uses powerful herbs and holistic techniques to recharge and boost men's vitality. This experience includes an invigorating Tibetan massage using ancient virility herbs shilajit, maca, cedar and vetiver, which revitalize and energize your whole body. A kidney pack of maca and shilajit intensifies blood flow to the body's centre of reproductive control.
Connect in Love
This unforgettable ritual is designed to enjoy with the person you love. First, both body and mind are bought in line by experiencing the Feminine Spirit ritual and/or the Men's Vitality ritual together. Next this deep relaxation is intensified in a two-person tub filled with flowers. Finally, revive with a fresh infusion of stimulating herbs from our fragrant relaxation gardens on your own private terrace.
Note: Prices and treatments are subject to change without notice. Treatments are available in-room for an additional 40%. We suggest that you arrive 20 minutes prior to your appointment time in order to enjoy our facilities, including steam rooms, saunas, relaxation rooms and gardens, with complimentary refreshments. Should you wish to cancel or reschedule, please advise us at least four (4) hours prior to your appointment time in order to avoid a 100% cancellation fee.