Executive Chef
Pascal Meynard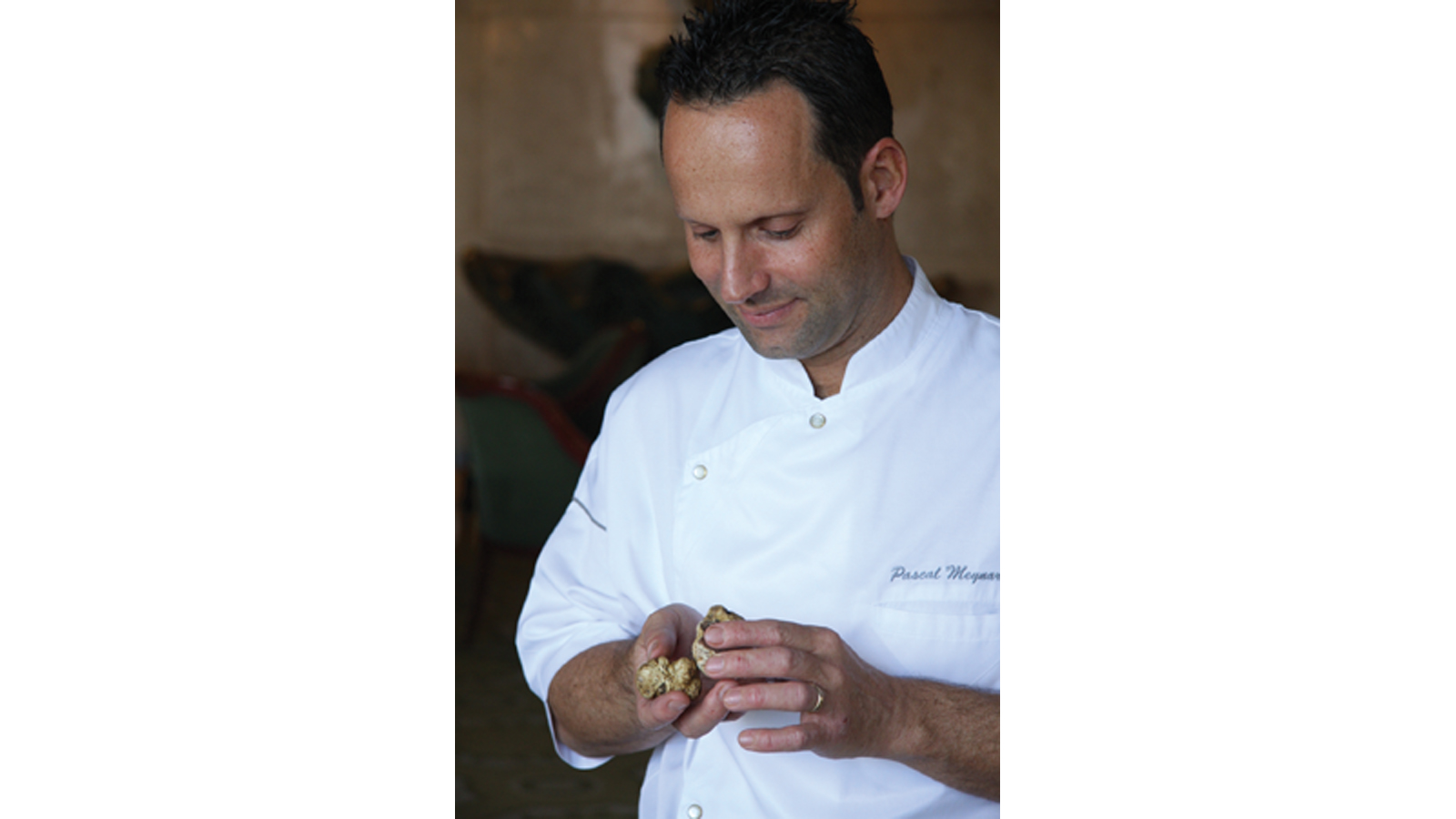 "I'm a fan of everything related to the ocean, from fish and seafood to body boarding and kayaking."
About Chef Pascal
Birthplace
Amiens, France
Languages
French, English and Portuguese
Four Seasons tenure
Since 1991 at the former Quatre Saisons in Montreal Four Seasons Hotel Montreal.
Employment History
Four Seasons Hotel des Bergues Geneva; Four Seasons Hotel Montreal. Prior to joining Four Seasons, Meynard had opened two restaurants, in Hobart, Tasmania and in Canmore, Canada. He also held positions at a number of leading French restaurants including one Michelin-star Ithurria in Basque region, one Michelin-star Le Pré Catelan in Paris and Le Pavillon Royal, Paris.
Pascal Meynard, Executive Chef of Four Seasons Hotel Ritz Lisbon, is a bit of a thrill-seeker. Having grown up surfing and kayaking in the beautiful Basque region of France, he returns home every summer to experiment with the latest water-based activities. "I'm into white-water rafting and surf-kayaking at the moment," he says (the latter is where a kayak is used to perform the same moves as one would on a surf board). "It's a huge adrenalin rush."

Meynard loves all manner of outdoor activities. "They always lead to new challenges," he says, and if they can be enjoyed with family and friends, so much the better. He particularly enjoys taking his daughters, Oyana and Shan, out in the kayak and going deep sea fishing with his father-in-law: "Even if we come home empty-handed, it's impossible to be grumpy after a day out together on the boat."


Meynard's adventurous spirit and love of the great outdoors has made a huge impact on his career. Forever in search of new techniques, products and innovations he can put to good use in his kitchen, his dream is "to travel the world at leisure, embracing new cultures, cooking techniques, dishes and ingredients."
He has already made something of a head start. He opened his first establishment – a specialty seafood restaurant – in Hobart on the wild and rugged island of Tasmania. He was initially drawn to the area for its outstanding natural beauty. "You could walk or kayak for hours along stretches of white sandy beaches, watching little penguins and wallabies," he says.
For his second venture, he drove into the deep wilderness of the Canadian Rockies – a place inhabited by black bears, coyotes and cougars – eventually buying a restaurant facing the mountains in the little town of Canmore, Alberta.
"It was such a remote, hidden place but the products there were exceptional," explains Meynard. As were the activities. "In winter there was downhill and alpine skiing, snowmobiling, snowshoeing, dog-sledding and in the summertime and fall, rock-climbing, horse-riding and trekking."
When back home in France, Meynard enjoys watching the traditional Basque sport of Cesta Punta (a game similar to squash, played with rackets against a wall), playing Basque pelota with friends ("the fastest sport in the world"), and he also loves eating the local Basque cake. For other great food, he heads across the border to San Sebastian for what he calls the best tapas in Spain. "Visits to this region always inspire me," says Meynard. "The food is so simple, colourful and tasty – exactly as great food should be."