Meetings & Events
Conference Planning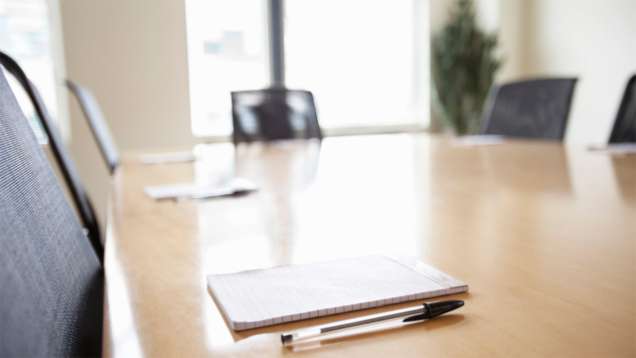 Four Seasons Hotel Singapore offers over 1,565 square metres (16,855 square feet) of state-of-the-art meeting space, to accommodate 12 to 425 participants. The selection for a business or social occasion is unsurpassed, including two elegant ballrooms (both with spacious foyers), two sophisticated and self-contained meeting suites, four boardrooms and, on the 20th floor, two city-view function rooms, a private roof garden and landscaped pool terrace.

Expect the same high quality of food and service for your functions as you would in our restaurants, including selections prepared by either or both of our Western and Chinese kitchens.

Our staff and resources are dedicated to carrying out, to the tiniest detail, any mood or theme you desire, and supporting you at every step with Four Seasons service for effortless planning and a successful event.
Technical Assistance
Full audiovisual support is available, including equipment and technical assistance, to ensure professional, problem-free presentations. Voltage is 220.
State-of-the-art audiovisual equipment includes:
Projection booths, front and rear

Video/teleconferencing

High-speed Internet access




Dedicated telephone lines available on request

LCD, including ballroom ceiling dropdown LCDs and built-in screens (in the larger rooms)

42-inch LCD flatscreen TV


Mono, stereo and multi-track tape recorders; CD and DVD players

Video cameras, and video players

Multi-slide presentation units and programmers

Personal computers

Wired or wireless Internet access in meeting rooms
Music and Entertainment
Our conference services managers will be happy to assist with setting up any type of music or entertainment for your meeting.
Receiving and Maintenance
The Hotel features a full-service shipping and receiving office. All packages should be sent to the attention of a group's name and its conference services manager. They will be stored in a separate conference storage area. Limited space is available for the storage of large items. Please time shipping to the dates of your arrival.

Receiving dock
Please contact the receiving department or your Conference Services Manager for special arrangements for the delivery of oversized packages or environmentally sensitive equipment.

Post-conference shipping
Shipping of post-conference materials may be coordinated through your Conference Services Manager.

Maintenance
The engineering department is available 24 hours a day for general assistance with lighting, room temperature control and minor repairs.
Welcome Amenities and VIP gifts
Special arrangements can be made for clients to purchase welcome amenities or floral arrangements for their important guests.

Spouse Programs
The Concierge makes information available on nearby points of interest, as well as daily tours conducted by the Singapore Tourism Board. Other programs, such as private exercise classes and spa treatments, may also be arranged.
Family Programs
Four Seasons Hotel Singapore offers a perfect base for families visiting the area, and extends an especially warm greeting to its young guests by providing a special welcome amenity. Other amenities and services include:
Backpack or cap

In-room welcome amenities of juice and gingerbread cookie or root beer and popcorn for teens

Kid's bathrobe and slippers, children's toothpaste, shampoo and shower gel for kids up to 12 years old

"Kids Activities Around Town" brochure available at the Concierge desk


Movies, cartoon DVD selections and handheld game consoles available at the Concierge

Crib set-up with infant care amenities, including toiletry set with bath tub, bottle sterilizer and warmer, etc.

Children's menus available through In-Room Dining and at One-Ninety

Children five years old and under enjoy complimentary dining at One-Ninety, when accompanied by their parents

Hotel's Sunday Brunch at One-Ninety and Jiang-Nan Chun's Weekend Oriental Brunch feature a children's buffet with face painting and other supervised activities at the playland

The swimming pool, located on the 20th floor, is a welcoming environment for families; children's toys are available
Discover flexible spaces that adapt perfectly to your meeting goals, along with technology that accommodates the most demanding presentation and communication requirements. Experienced Four Seasons support is on site to promptly respond to every need.
Quick Reference
Time zone
GMT +8 hours

Language(s) spoken
The official languages are Malay, Chinese, Tamil and English. Malay is the national language, while English is the language for government operations, law and major financial transactions. Most Singaporeans are at least bilingual, with many speaking English, some Malay and one or more dialects of Chinese.

Electrical system
Local voltage is 220 to 240 volts AC. Adapters available; please request through the Concierge.

Shopping hours
Daily 10:00 am to 9:30 pm

Working hours
Monday to Friday 9:00 am to 5:00 pm
Saturday 9:00 am to 1:00 pm