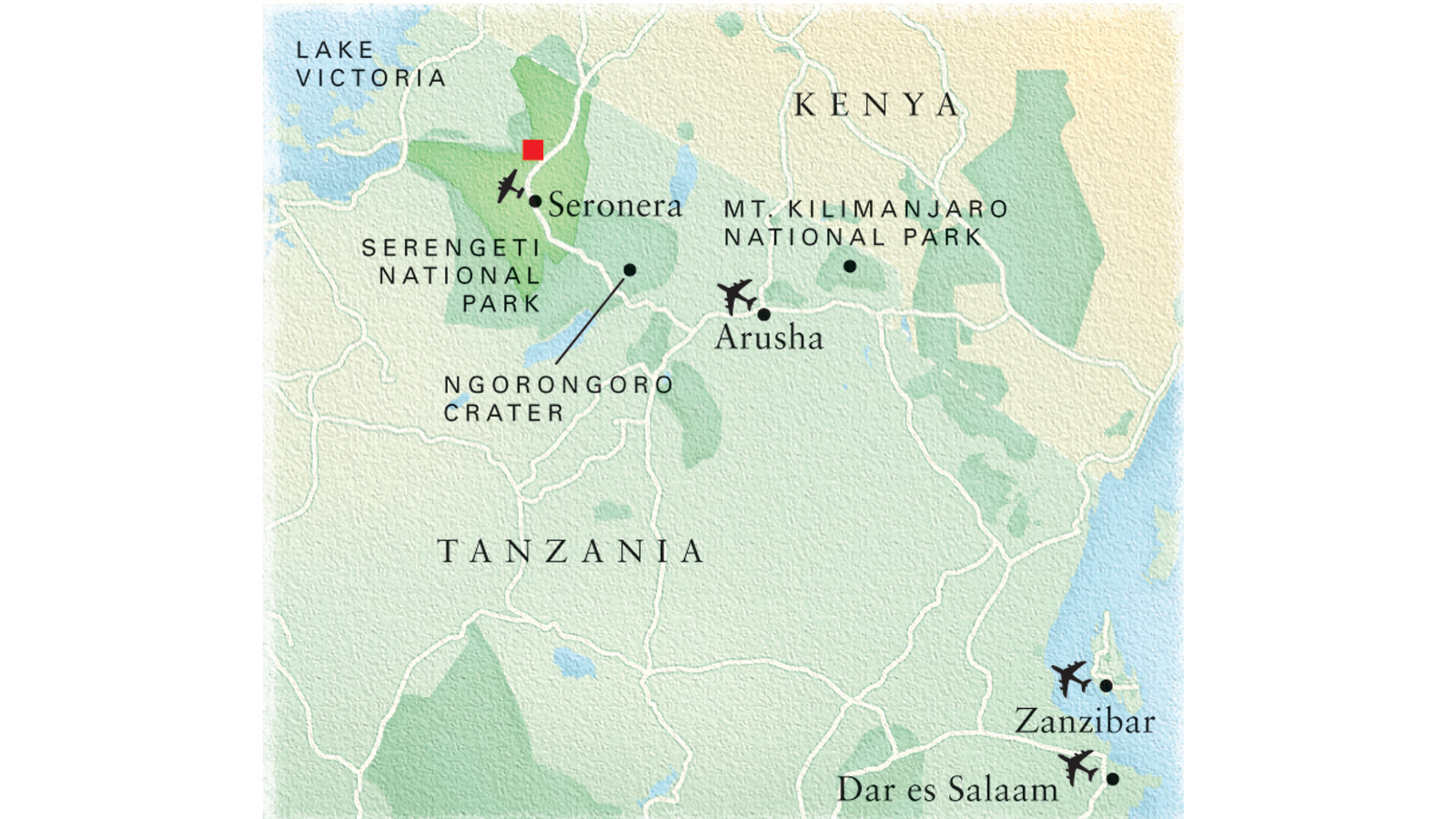 By air and road

Four Seasons Safari Lodge, Serengeti, is located in the Central Serengeti, a 50-minute drive from the Seronera Airstrip (SEU). The Lodge can be reached by air from the town of Arusha, which is a 50-minute flight from Seronera Airstrip, followed by a 50-minute Land Cruiser drive to the Lodge.
Local airlines include Air Excel, Costal Aviation, Regional Air, Northern Air and Tanganyika Flying Company. They use Cessna Grand Caravan aircrafts, which carry 9 to 13 passengers. Luggage is restricted to 15 kg per passenger and must be carried in soft side bags.

Note: We recommend that you contact a travel professional or preferred travel agent to make travel arrangements.


By road from Arusha
Alternatively, it is possible to drive directly to the Lodge from Arusha. It is approximately an eight-hour drive, passing through the town of Karatu, the Ngorongoro Conservation Area, Naabi Gate of the Serengeti National Park and then 50 minutes past the Seronera Airstrip.

Services provided by the Lodge
At the Lodge, we provide options for safari excursions. It's not possible to hire your own self-drive car here in the bush, but you can hire a car with a driver.

Quick Reference
Time zone
UTC +3 hours
Language(s) spoken
English and Ki Swahili
Electrical system
Local voltage is 220. Adapters are available; please request through reception.